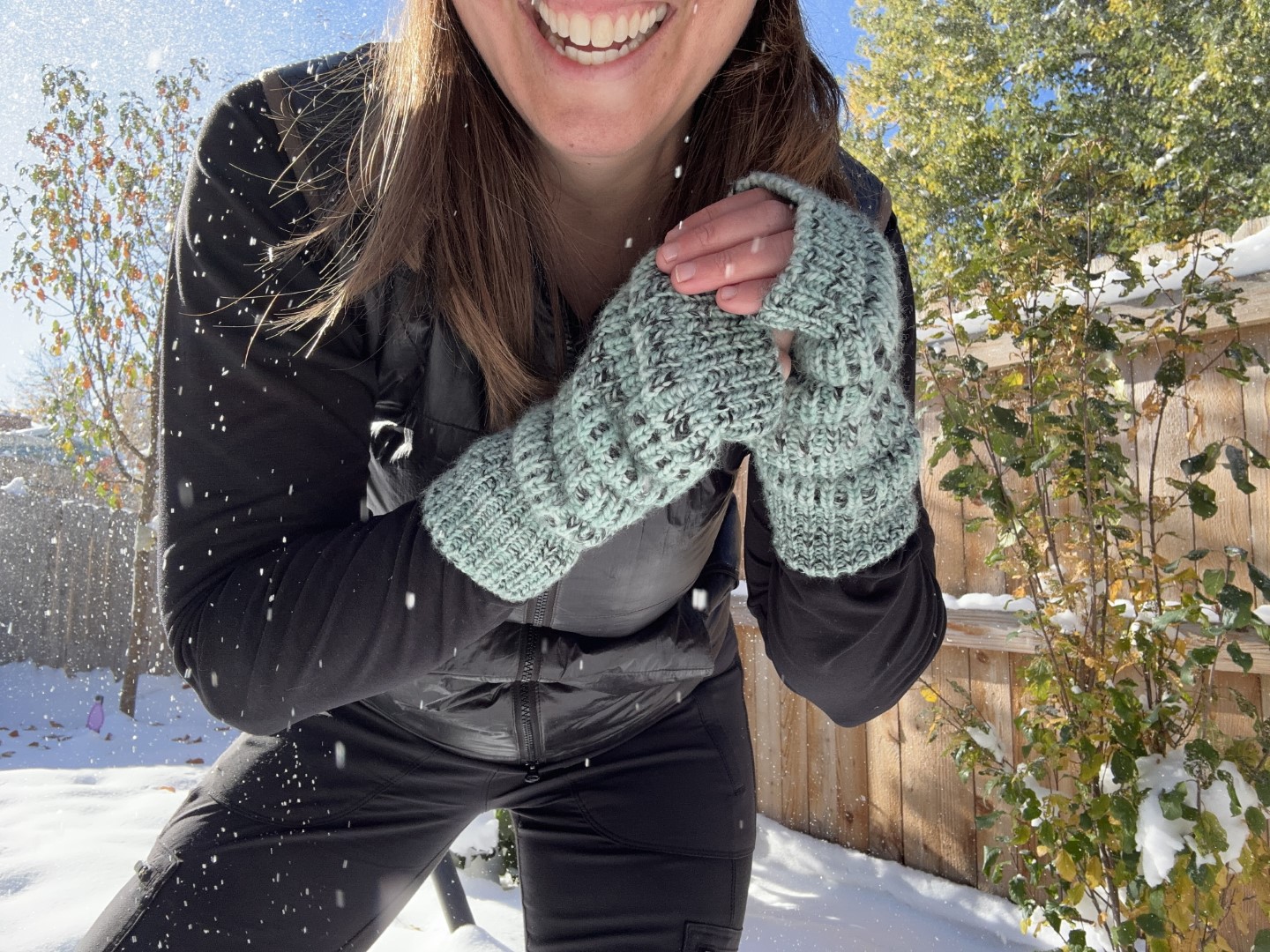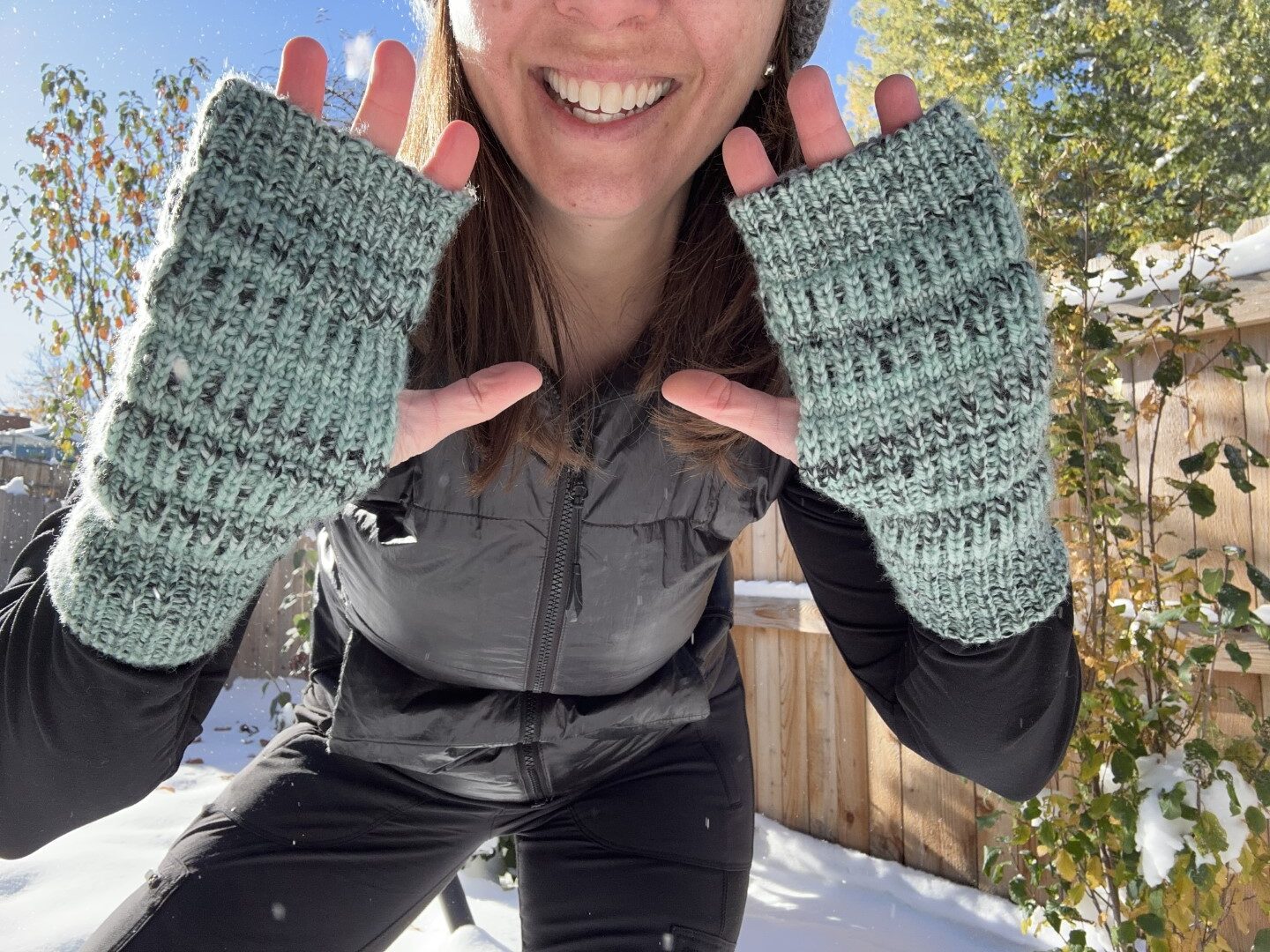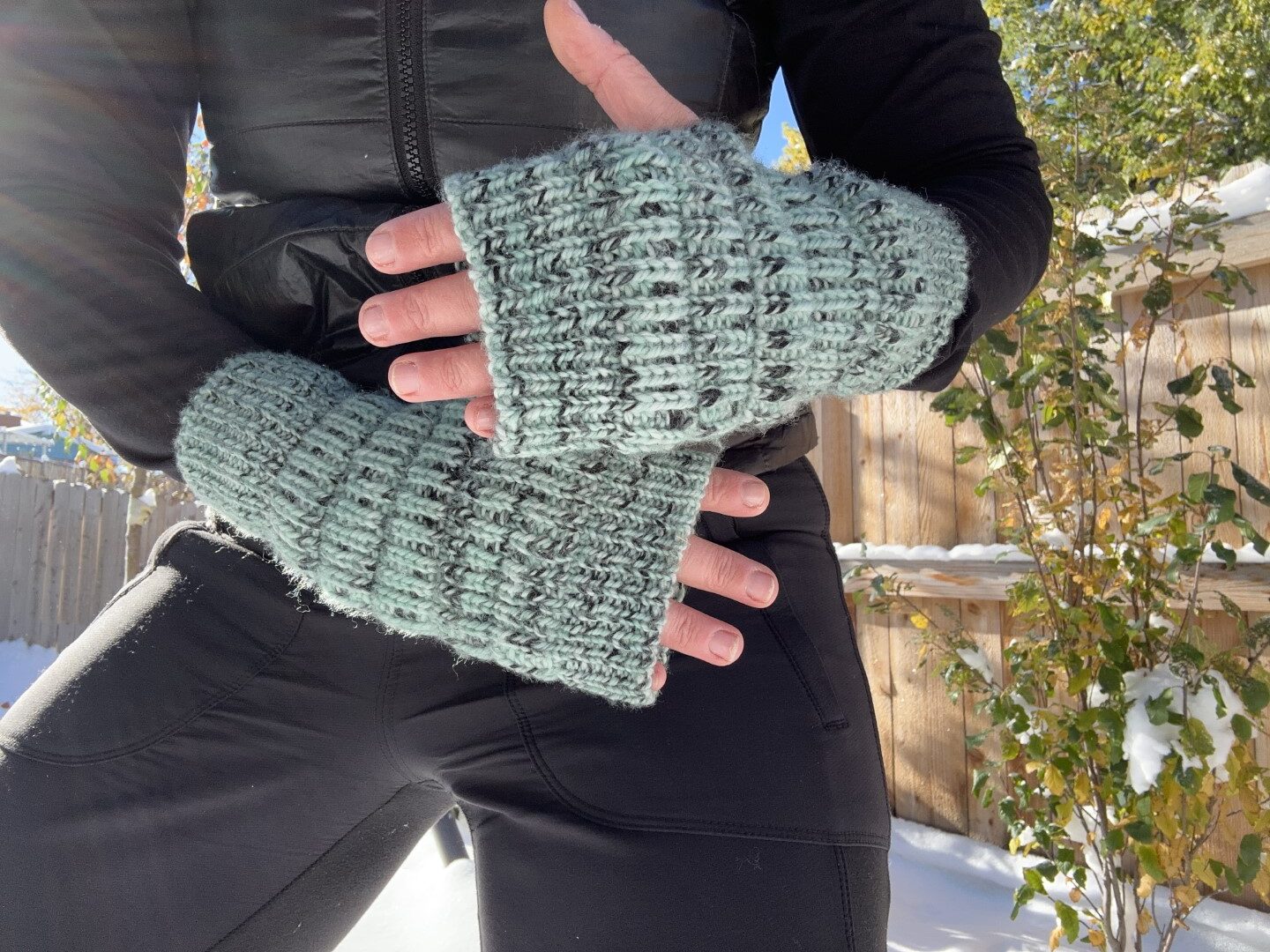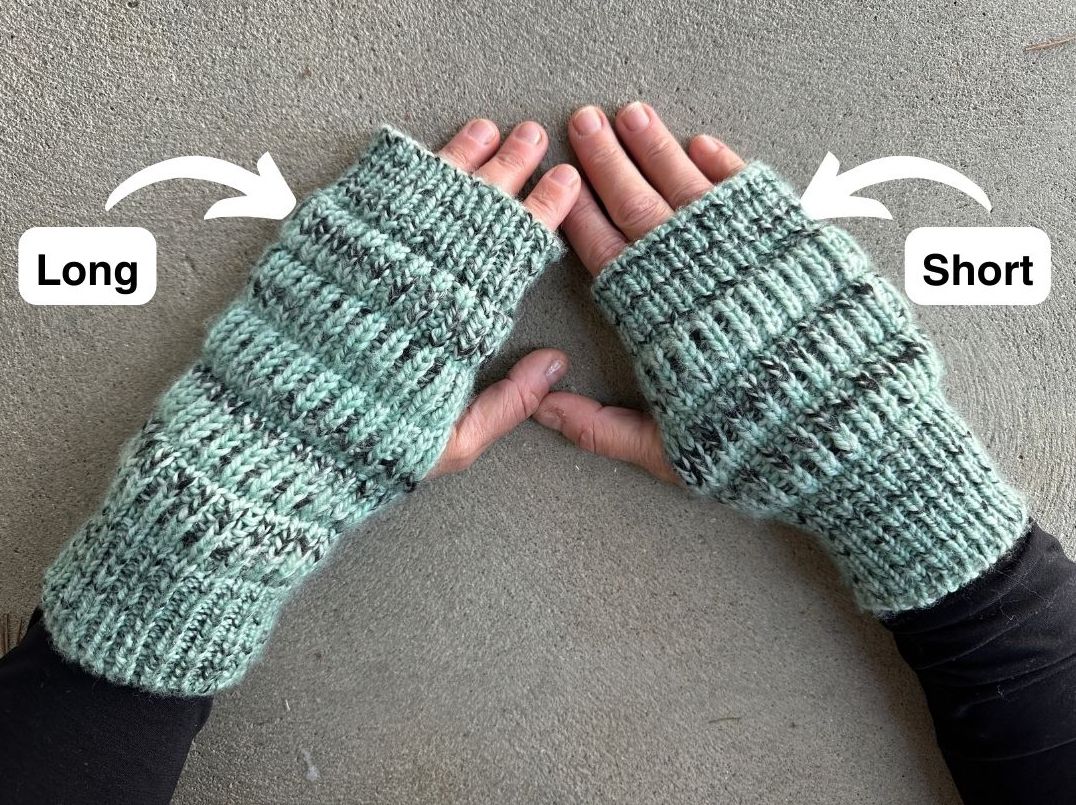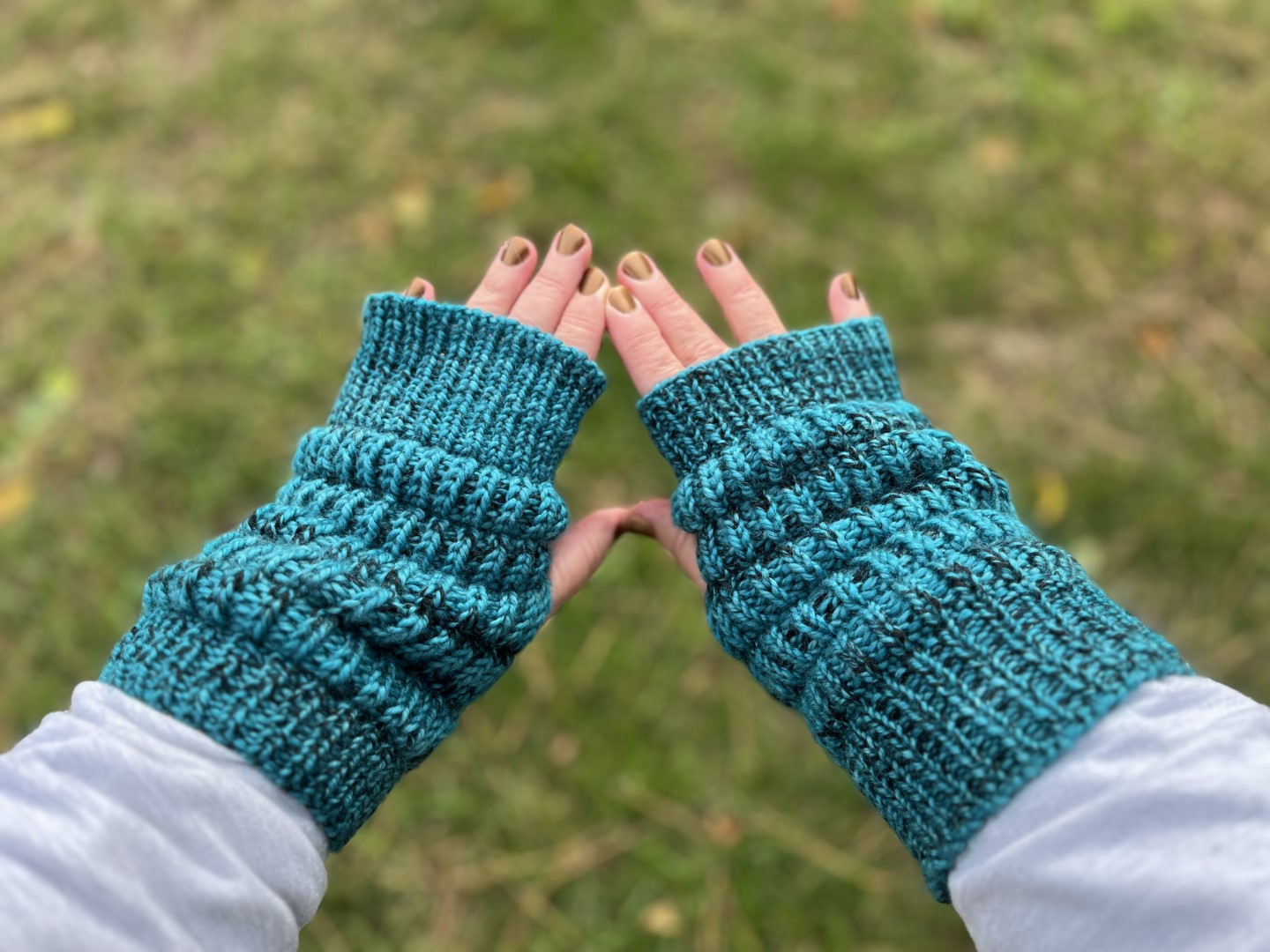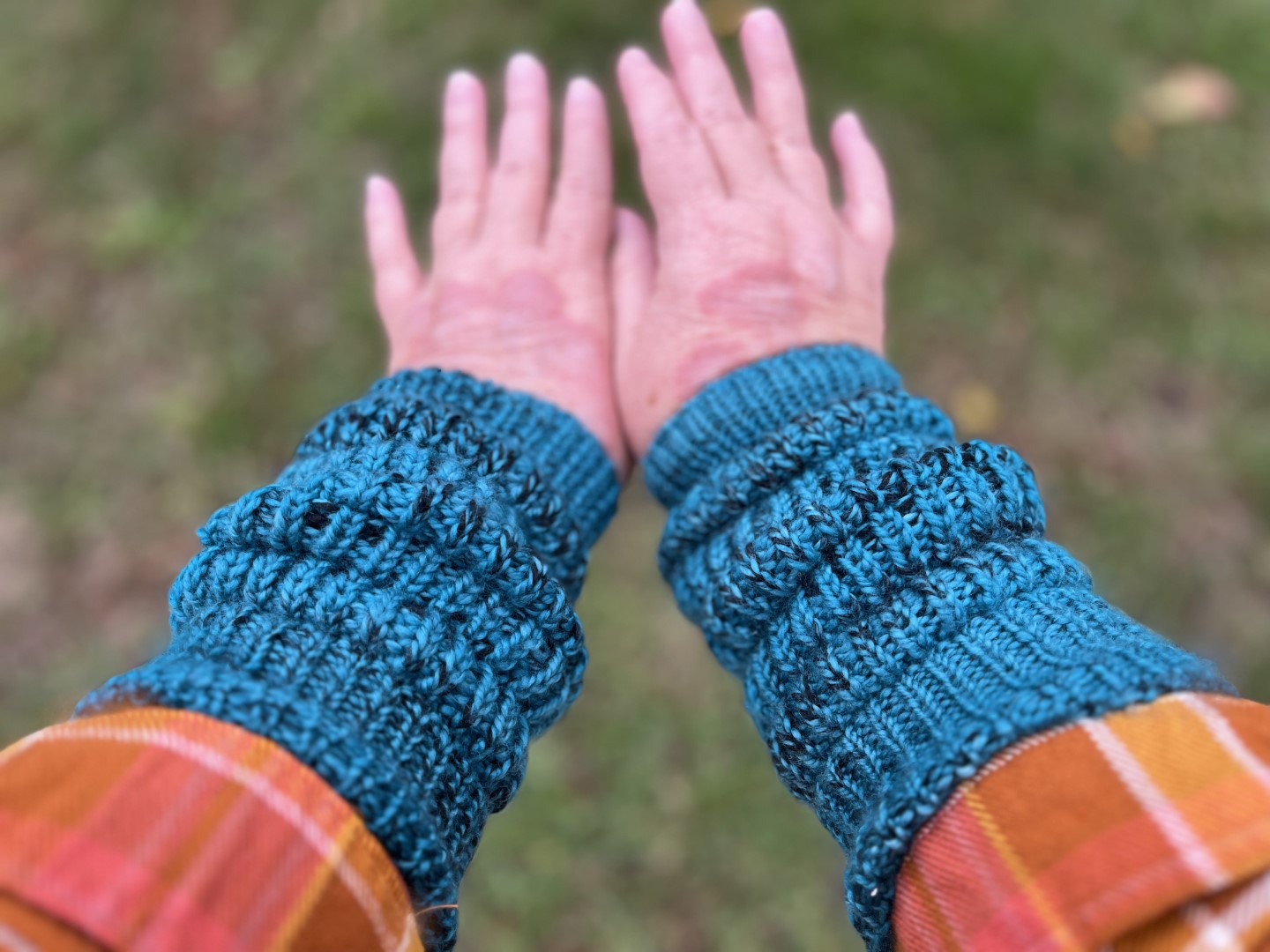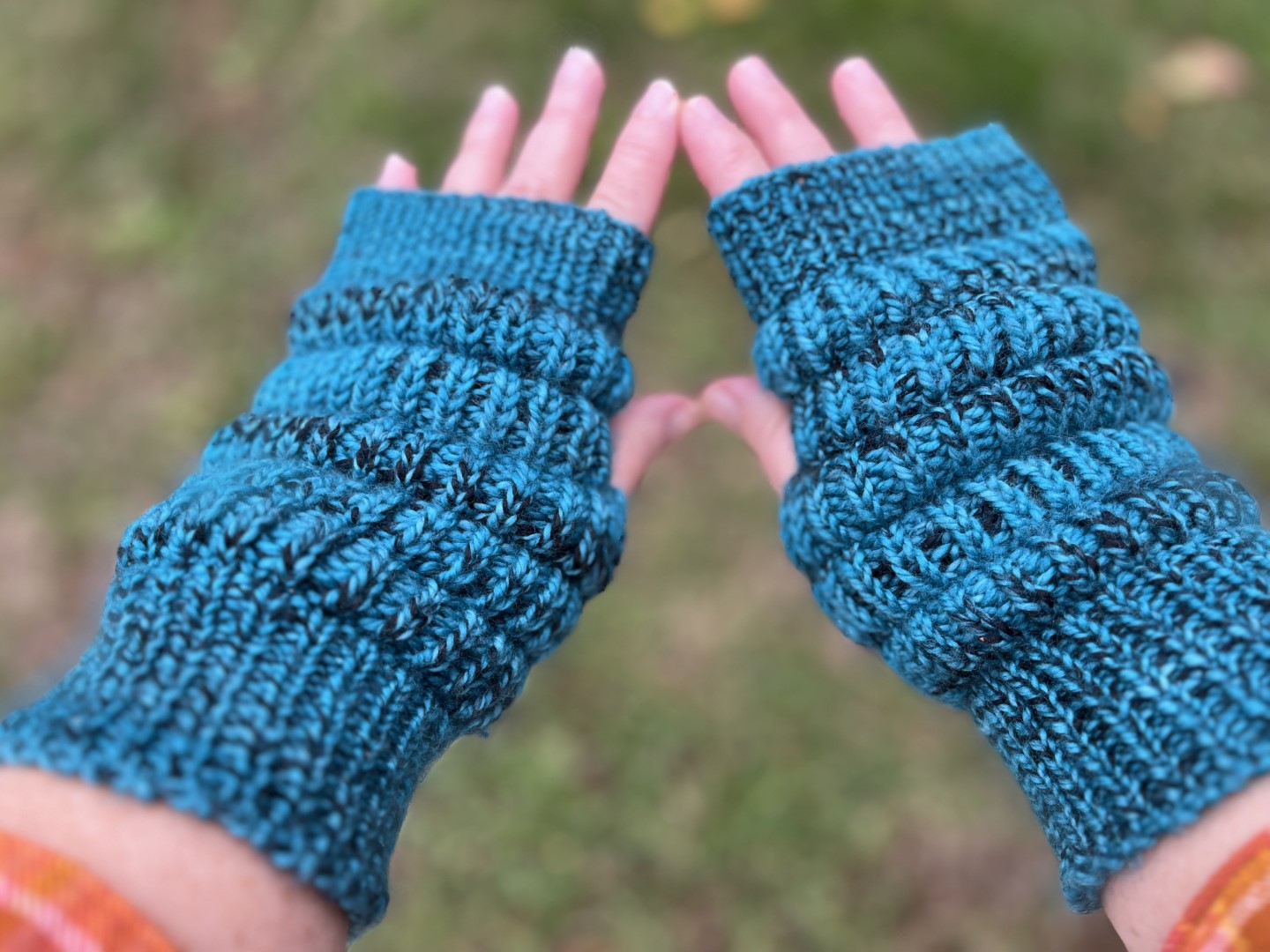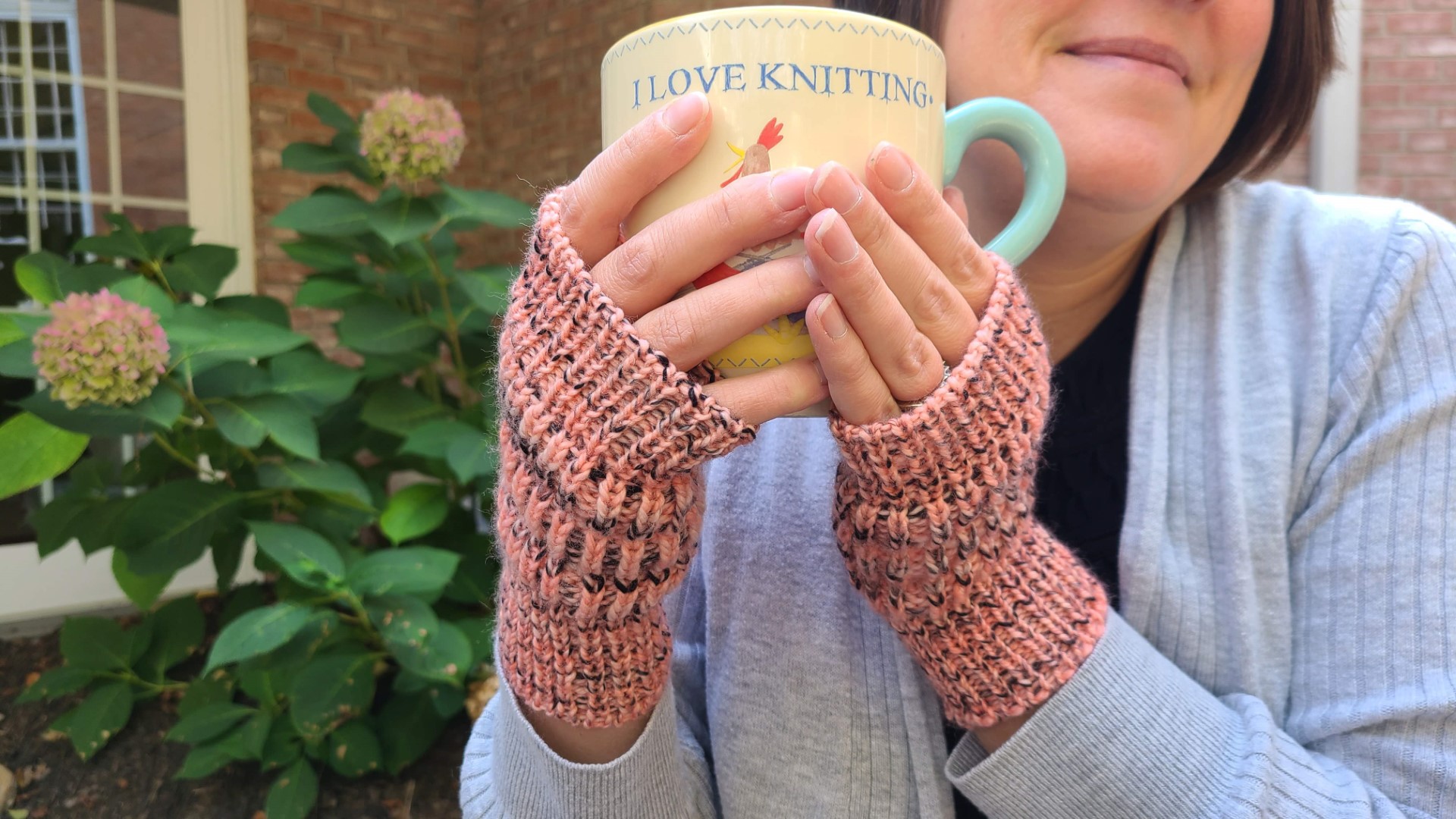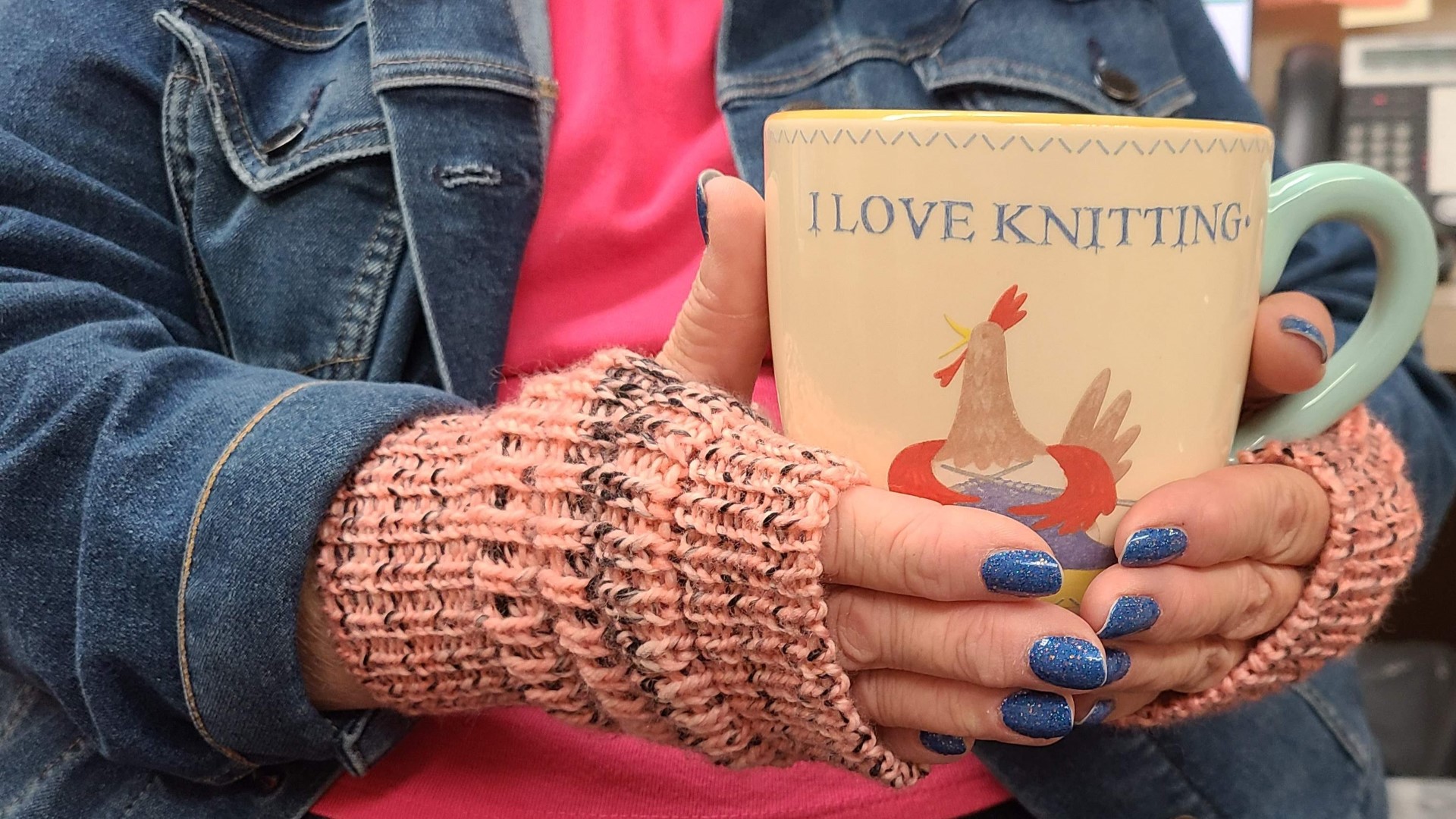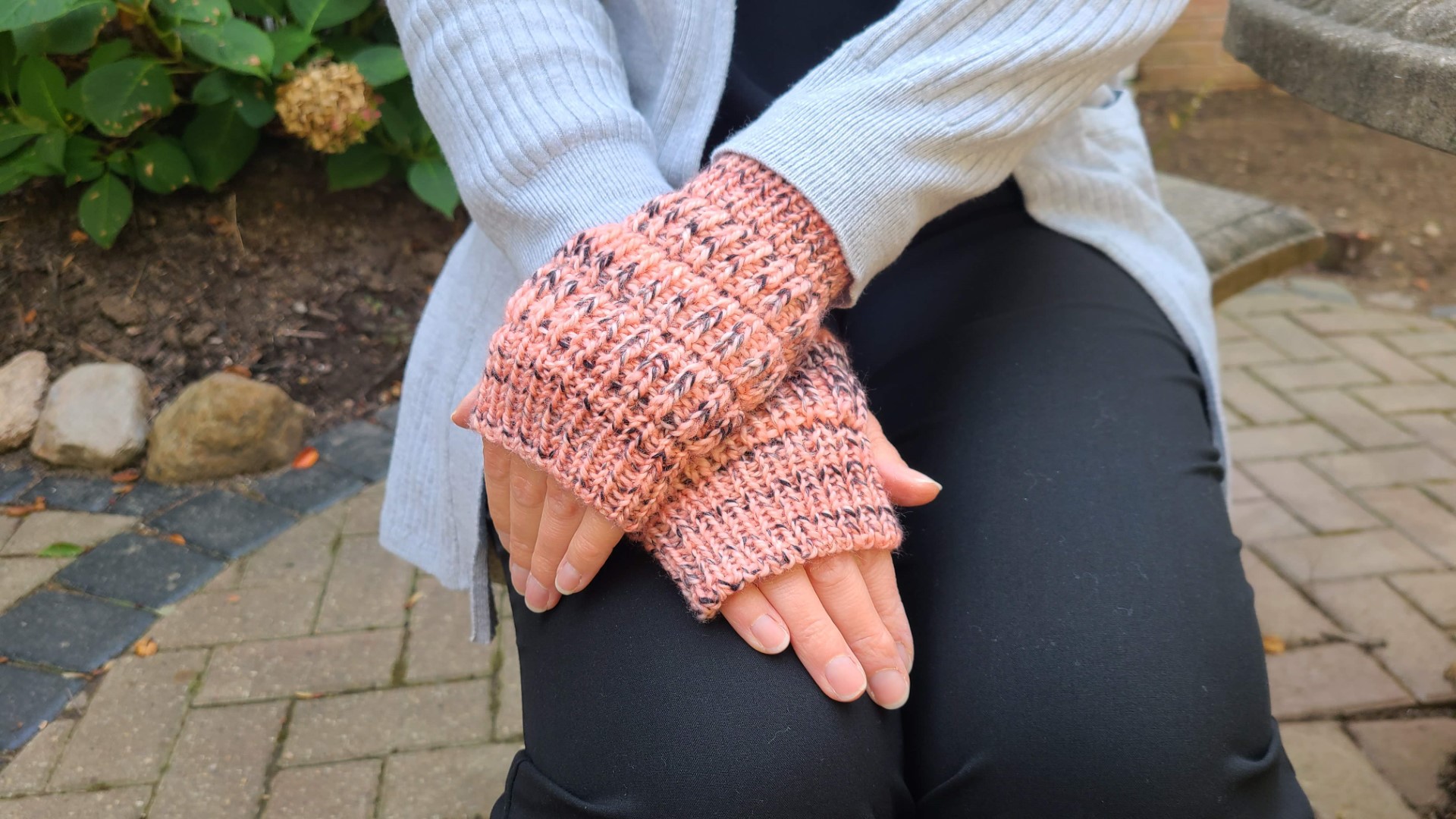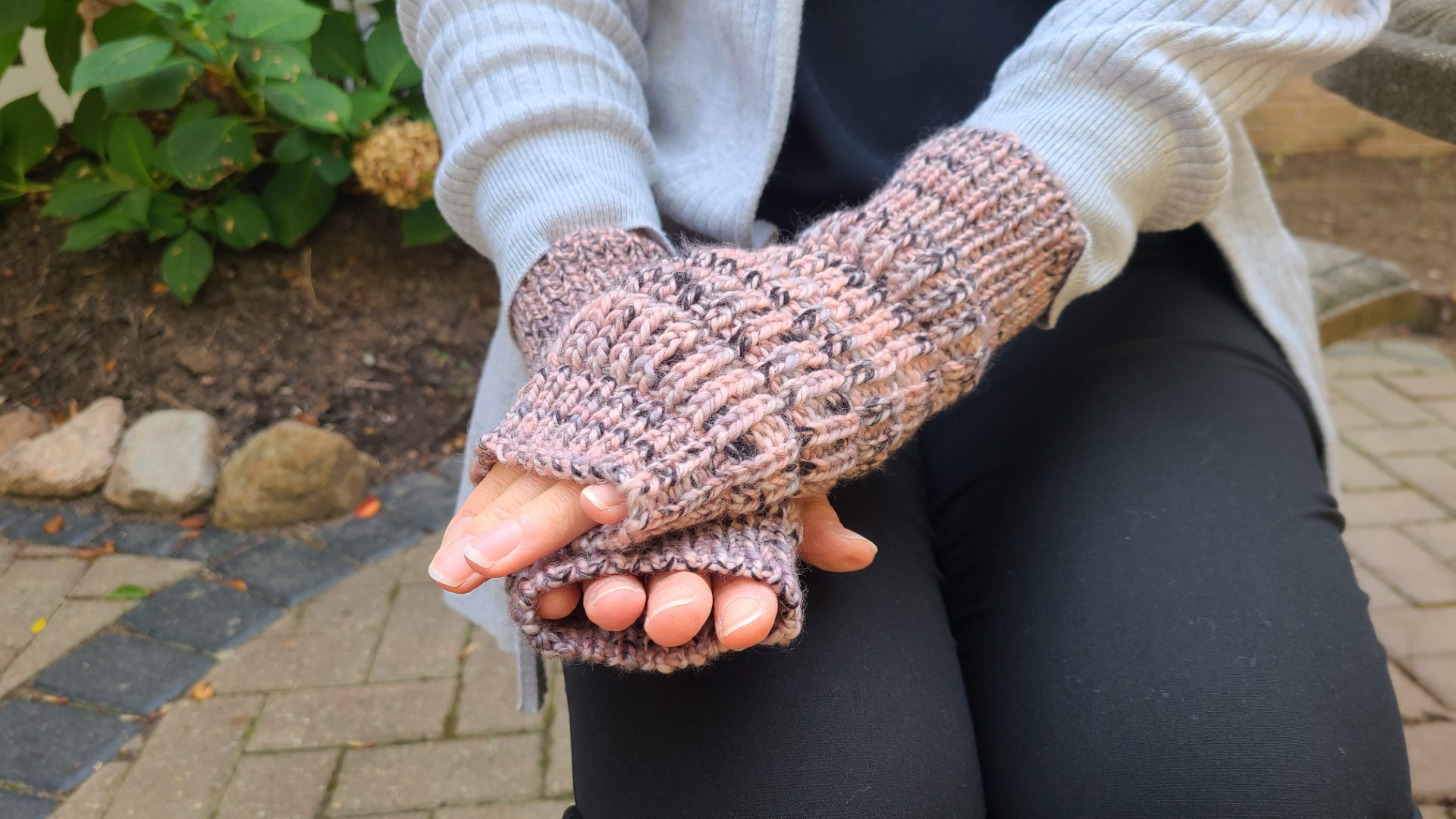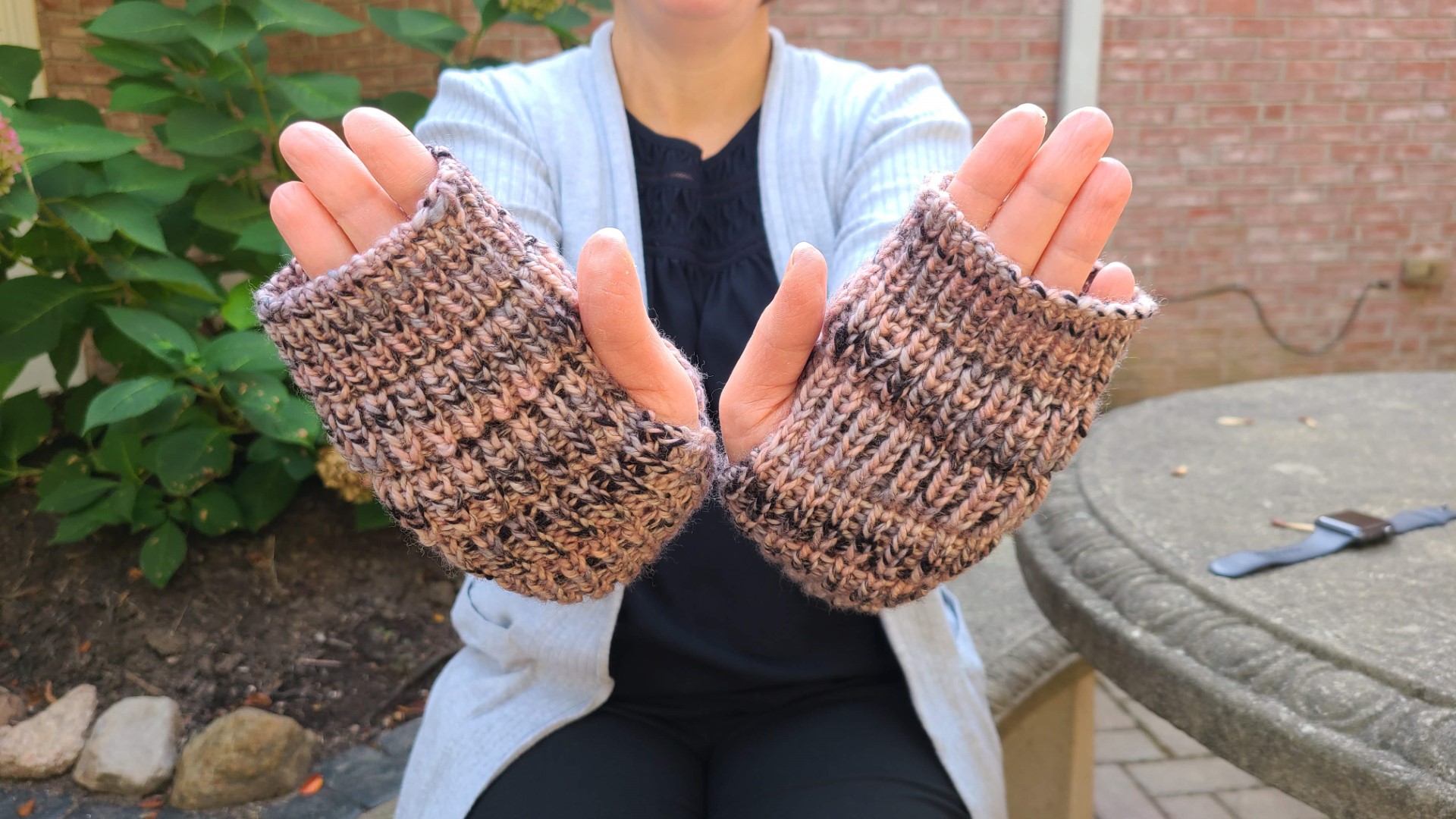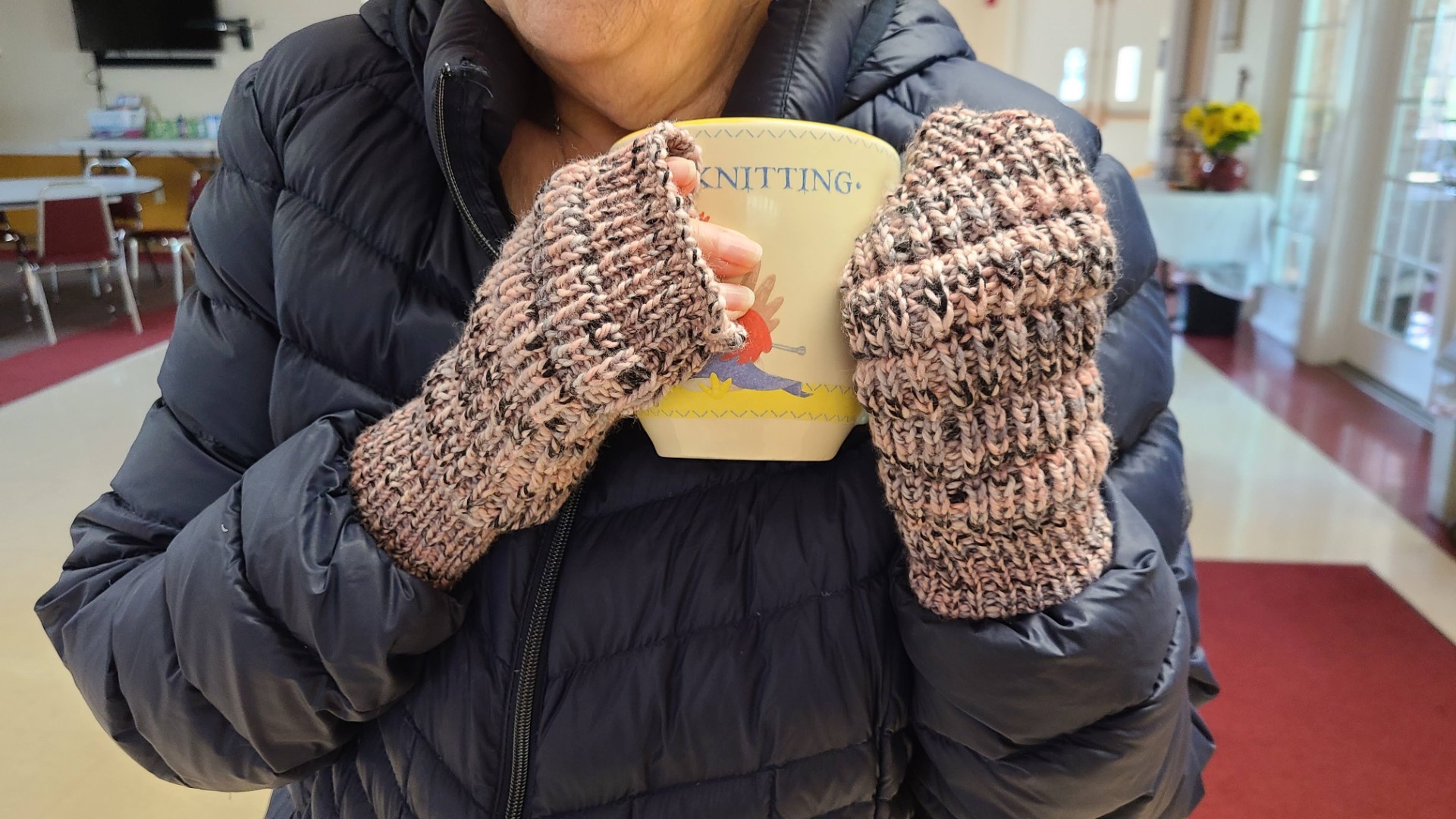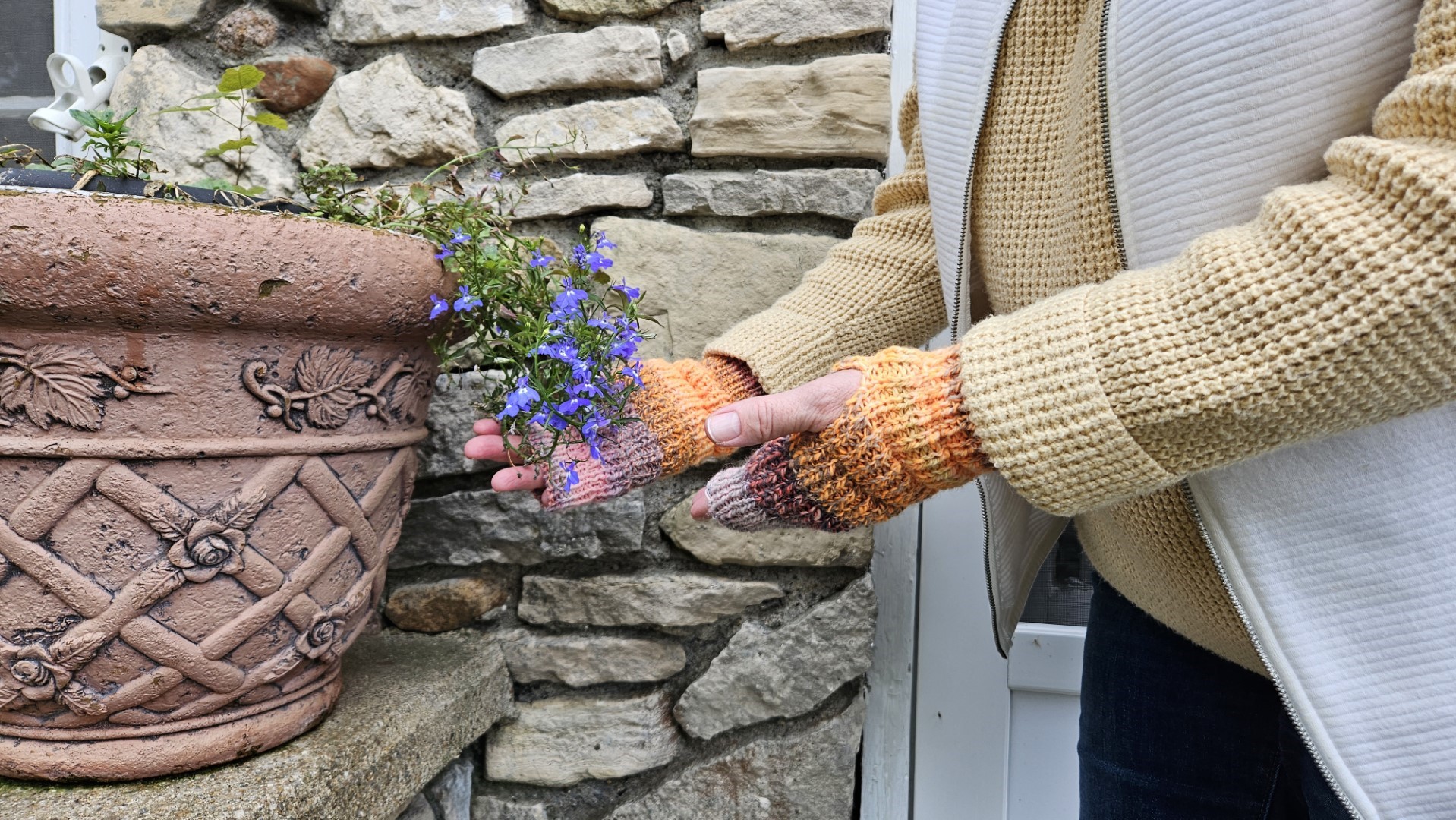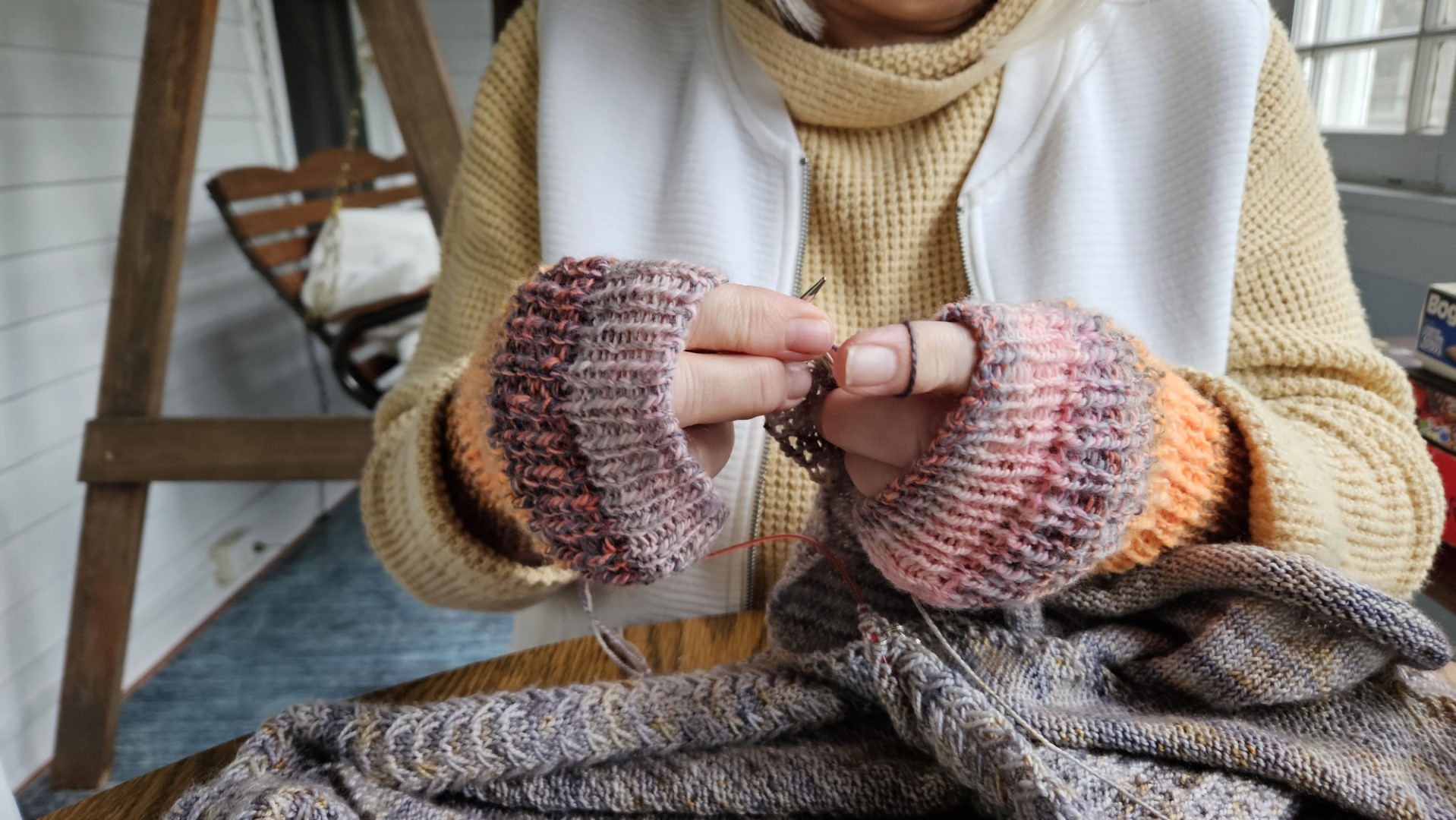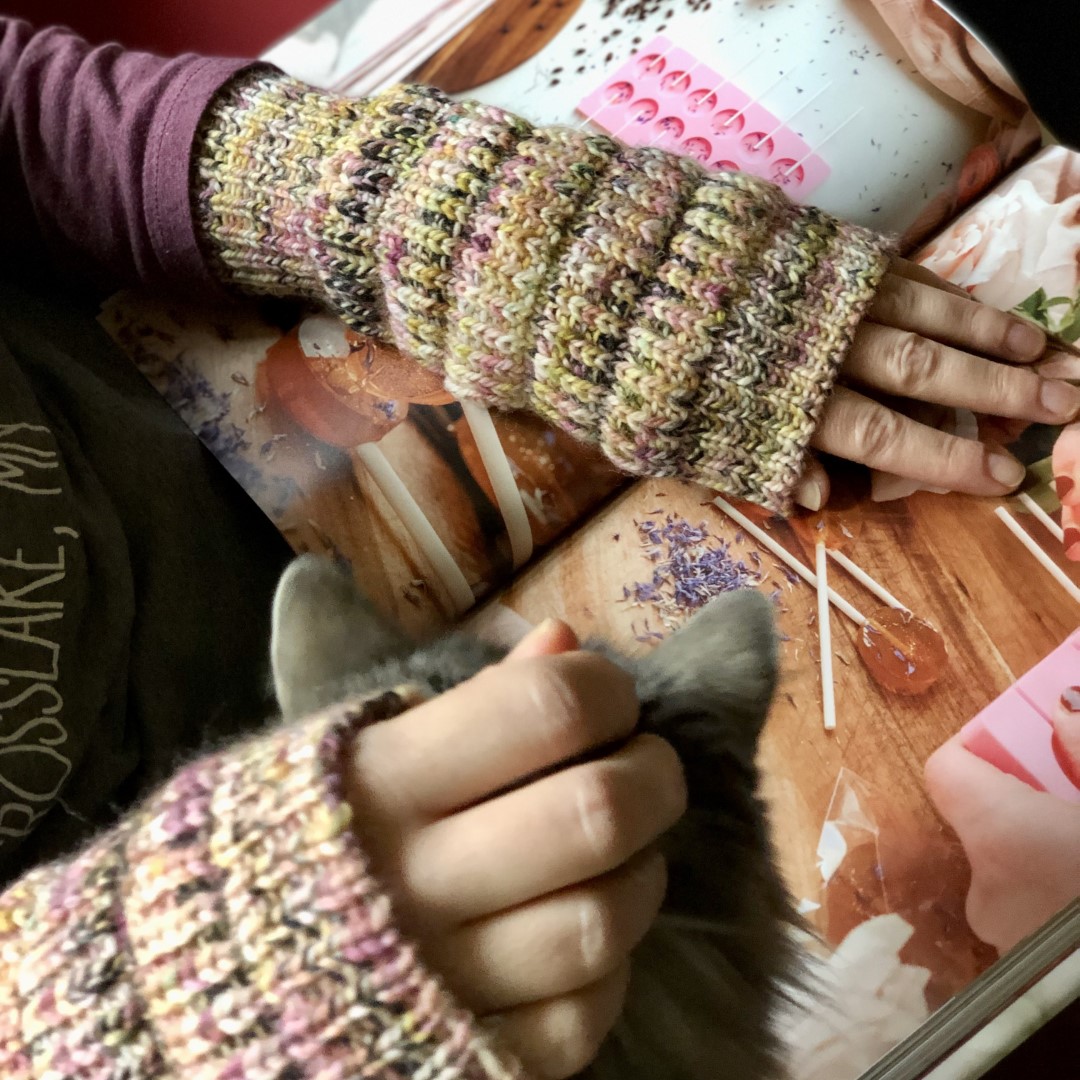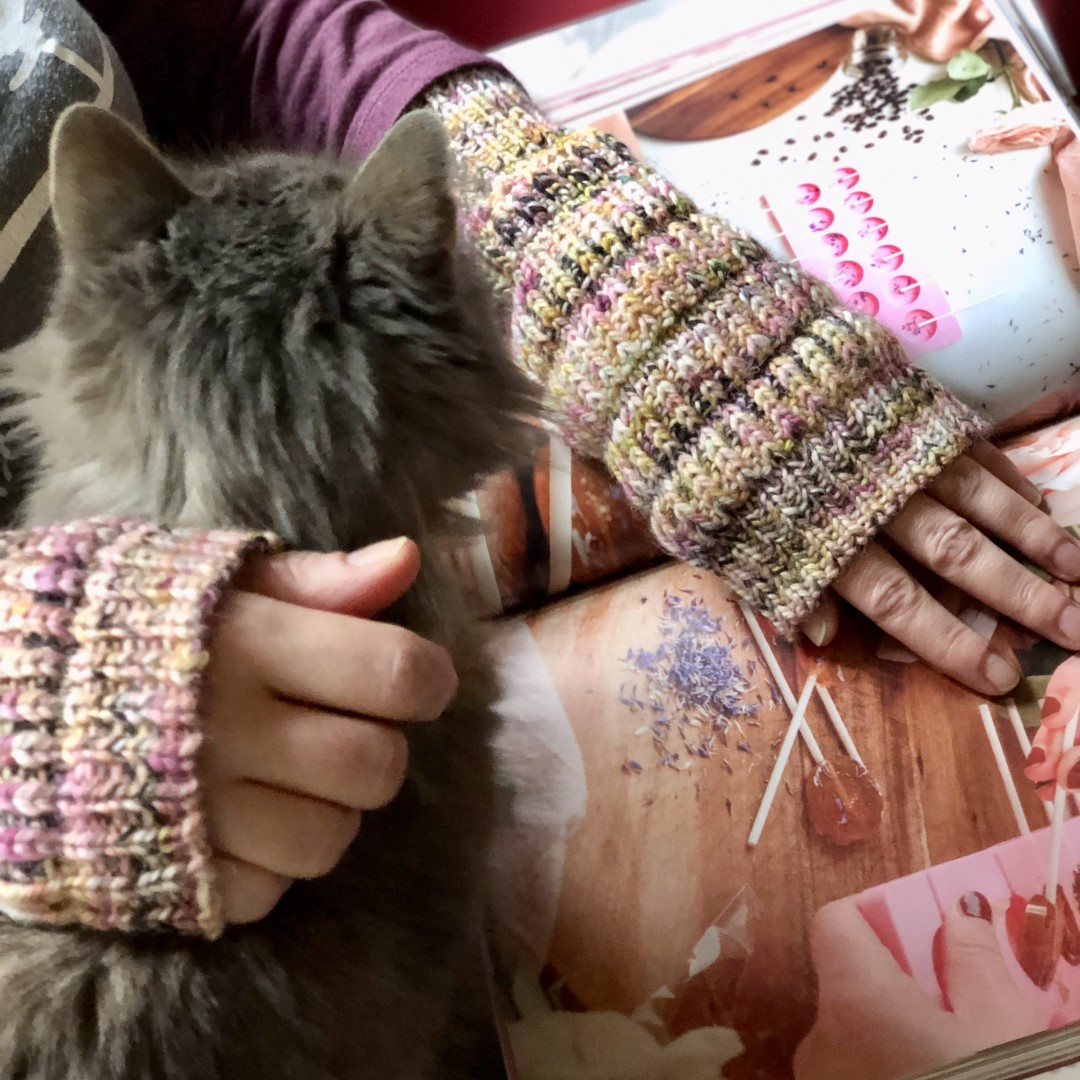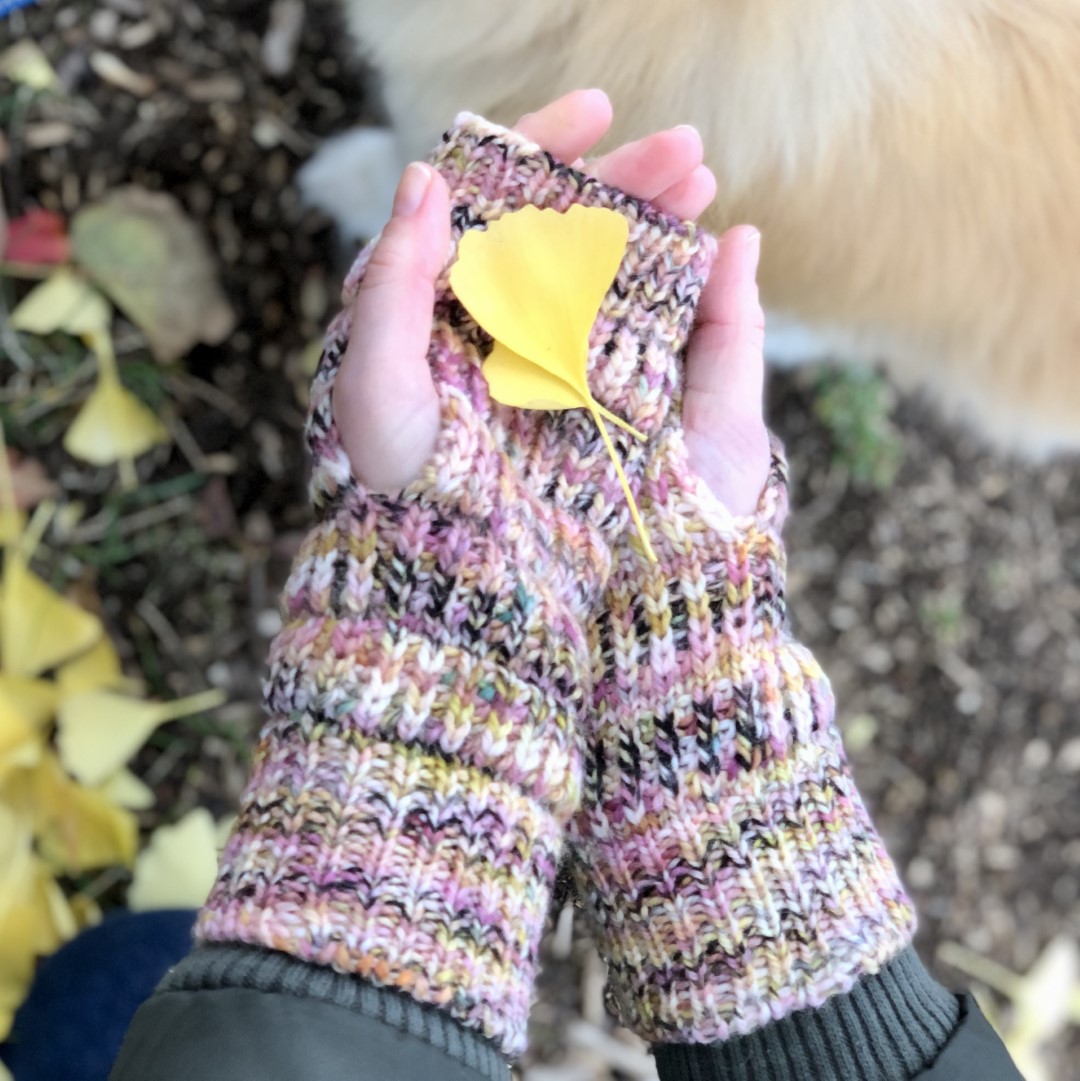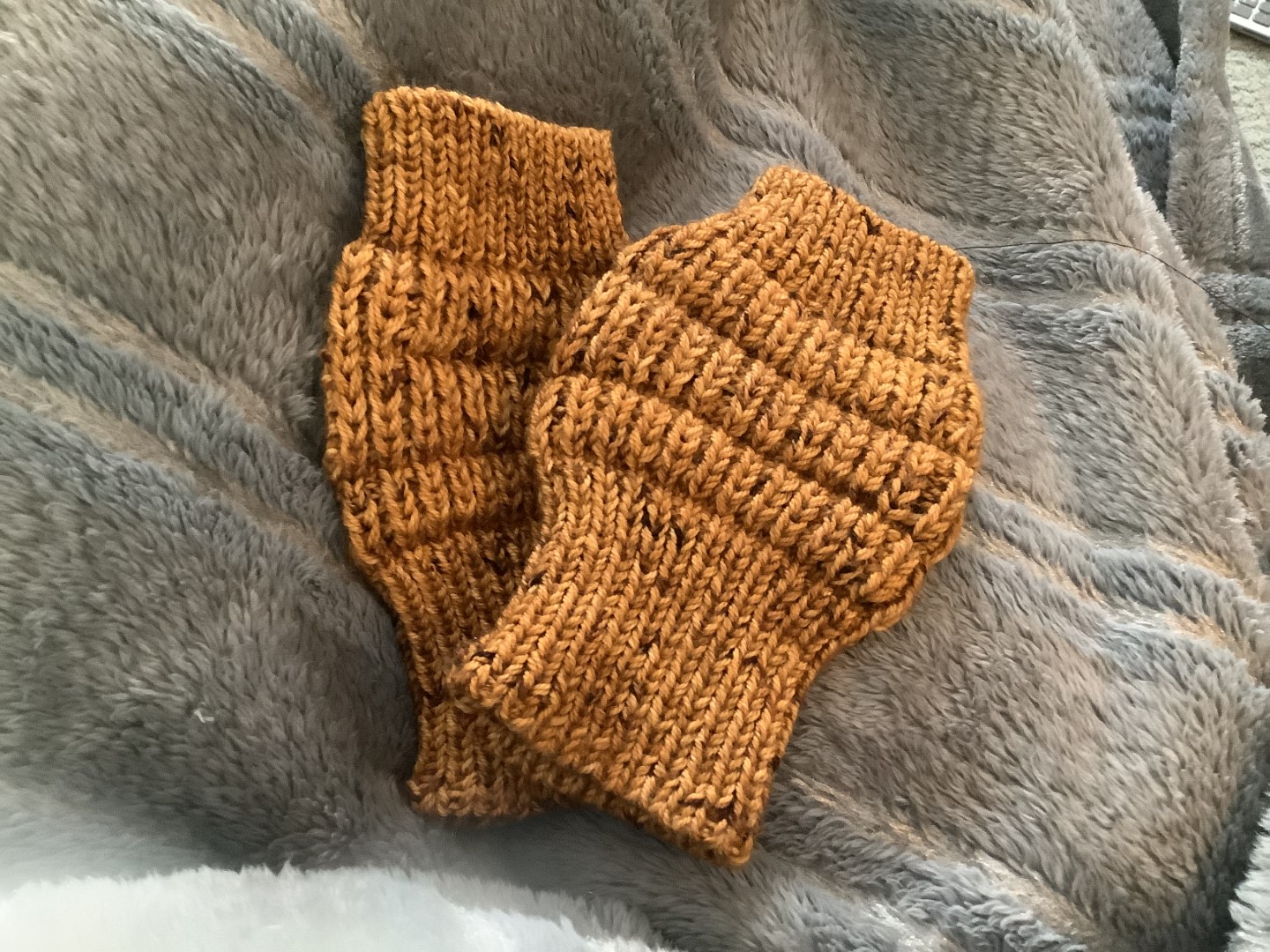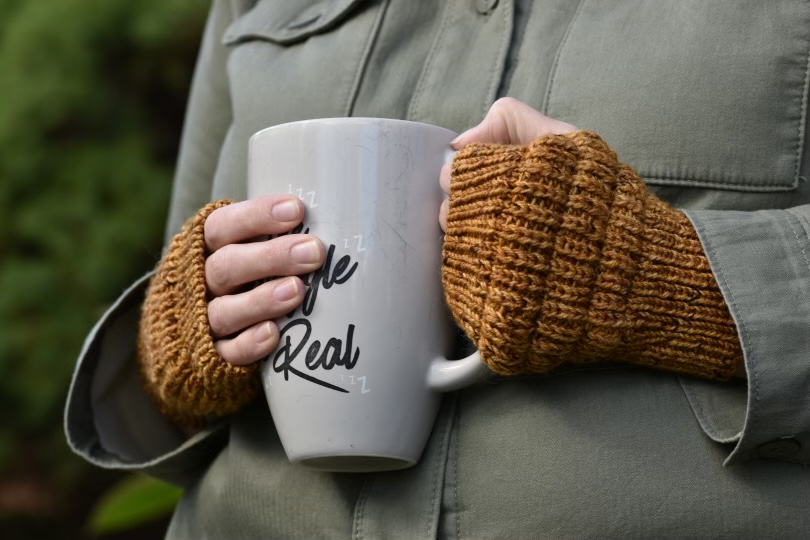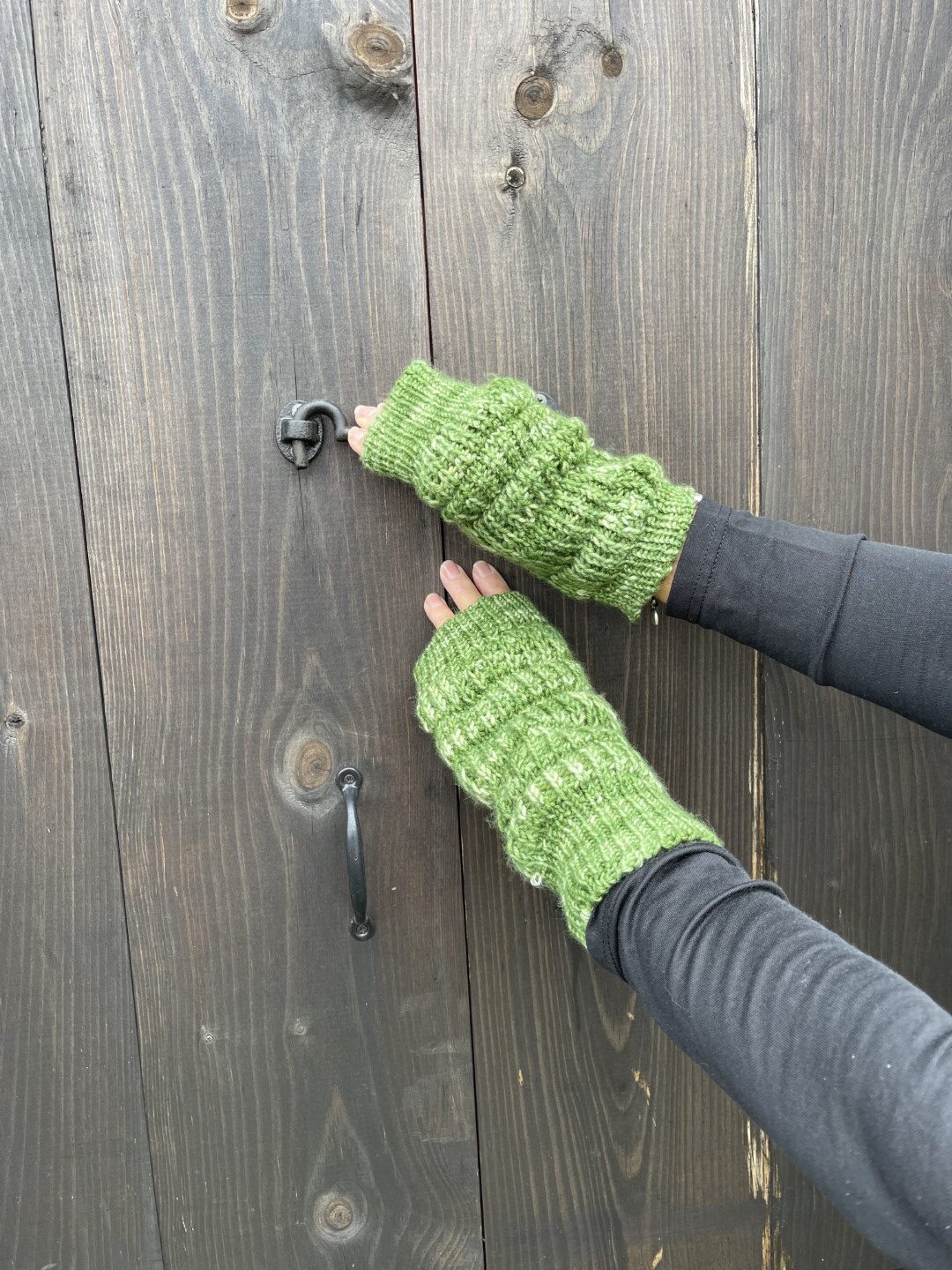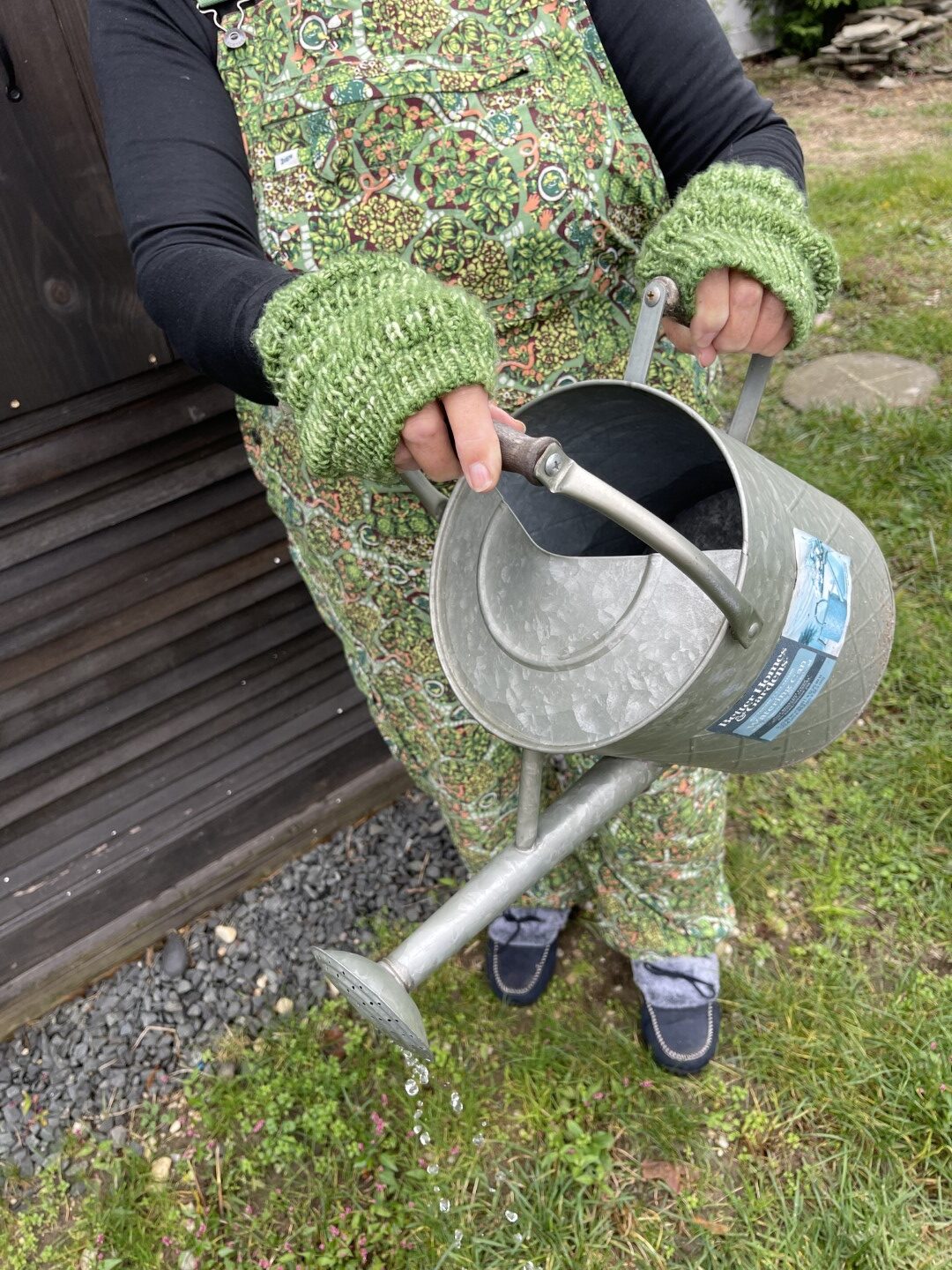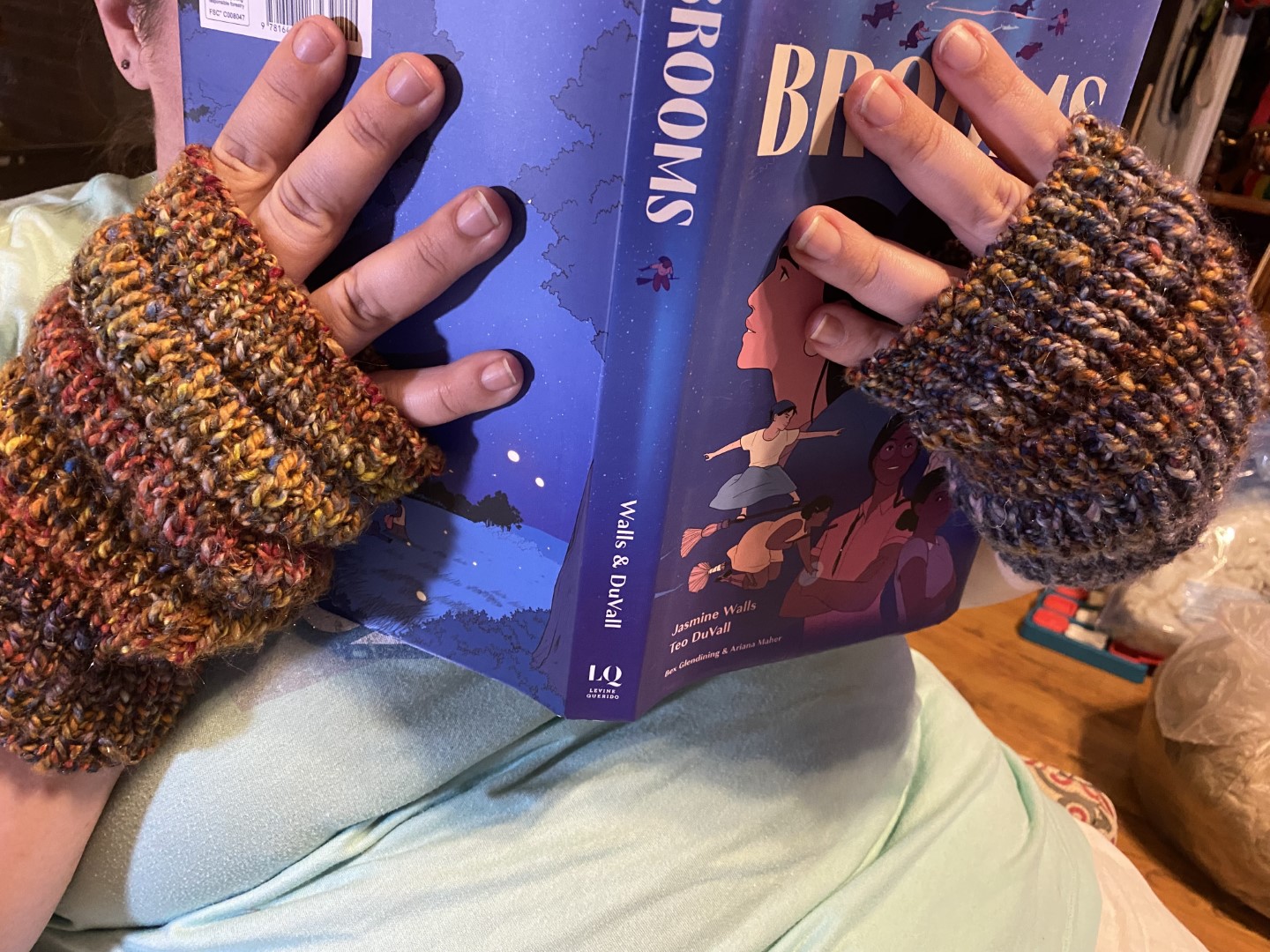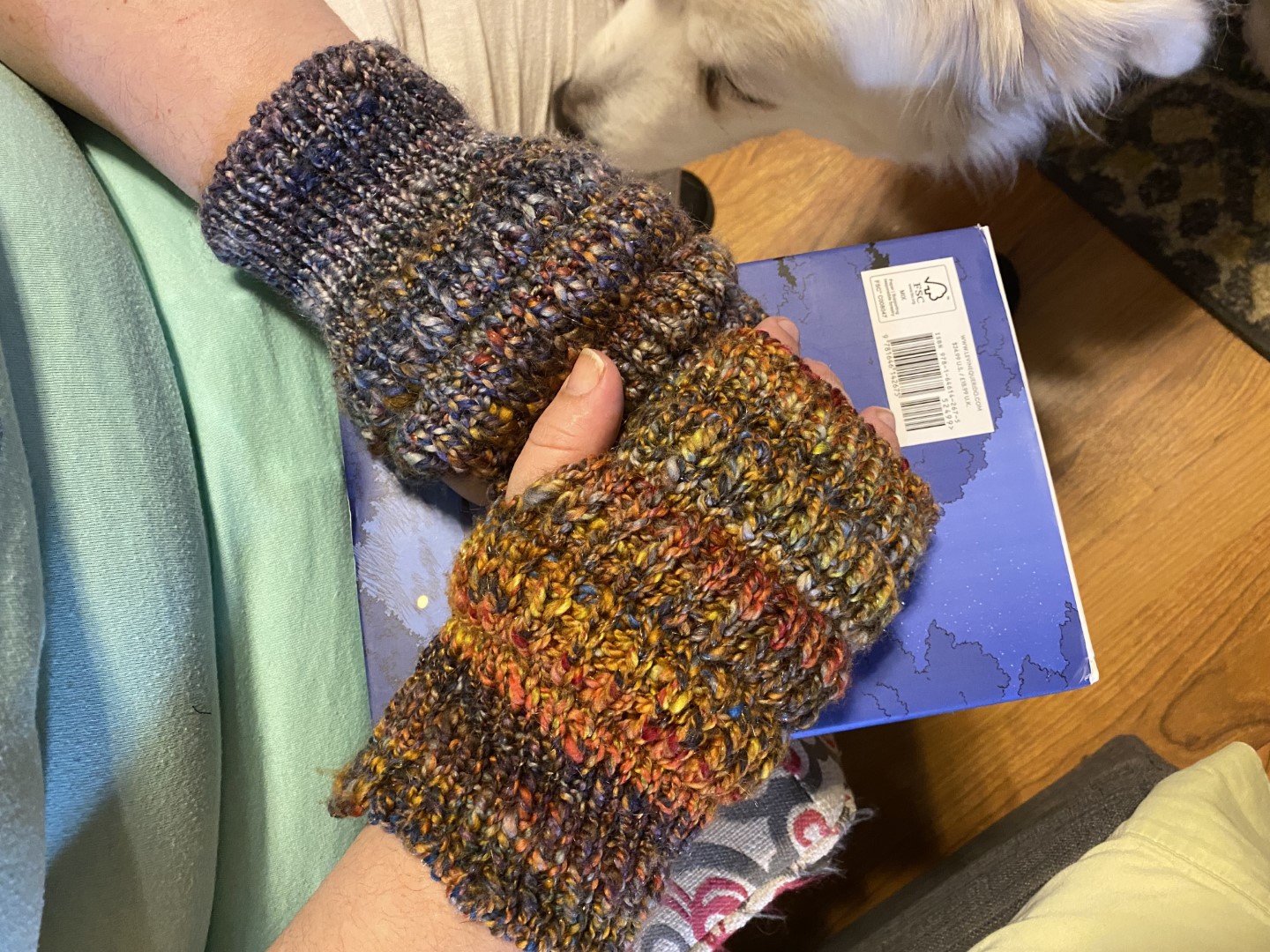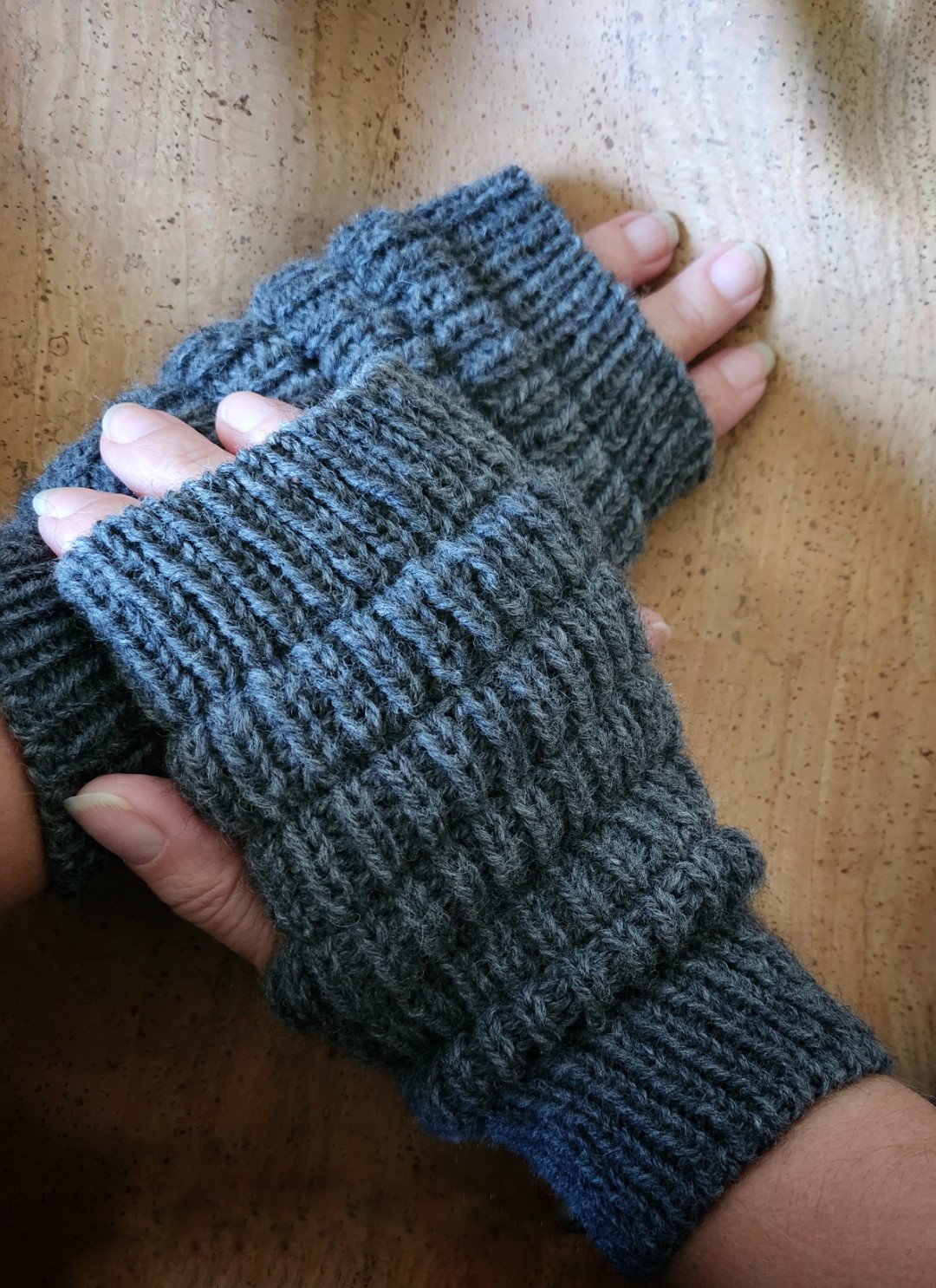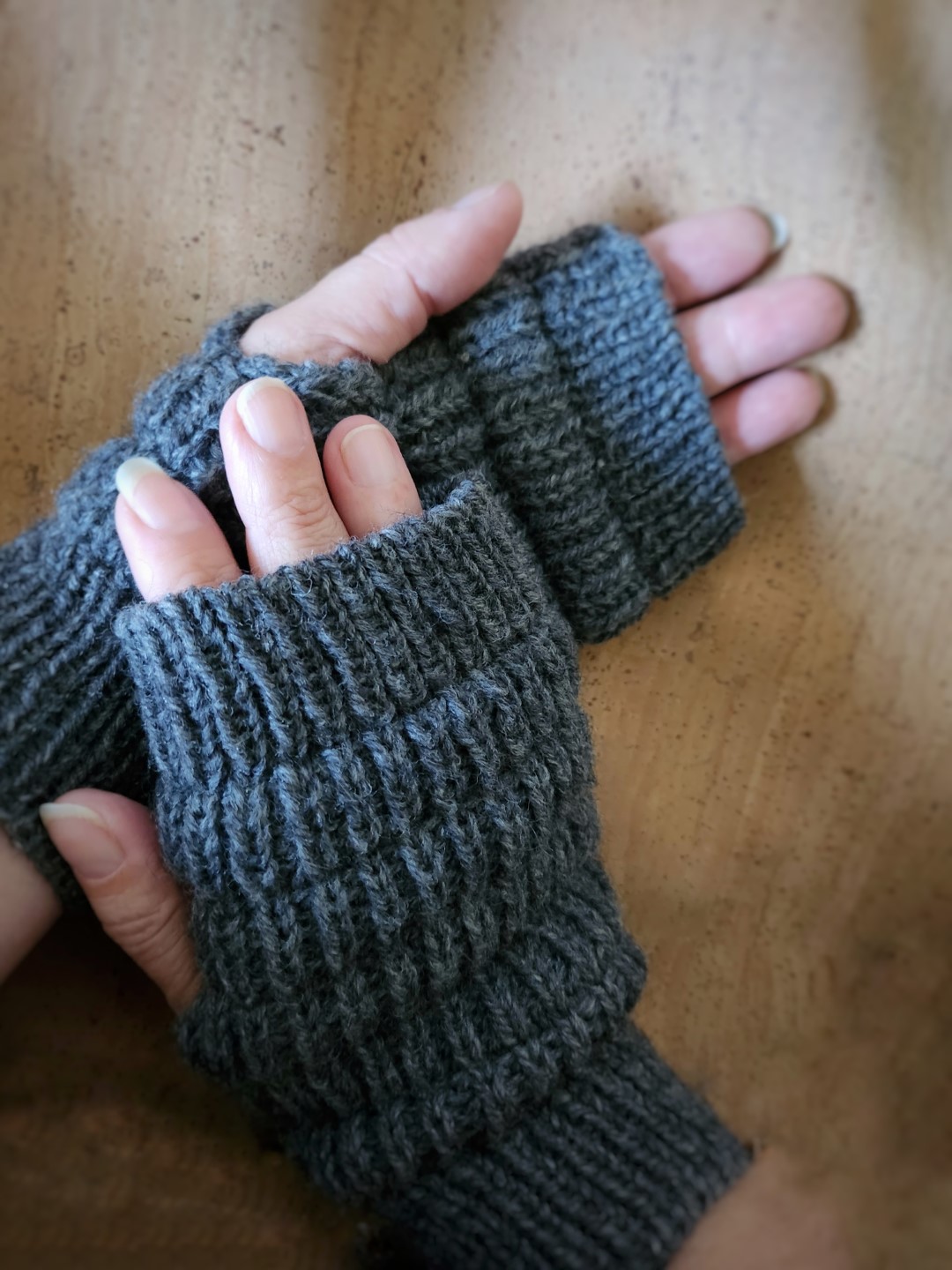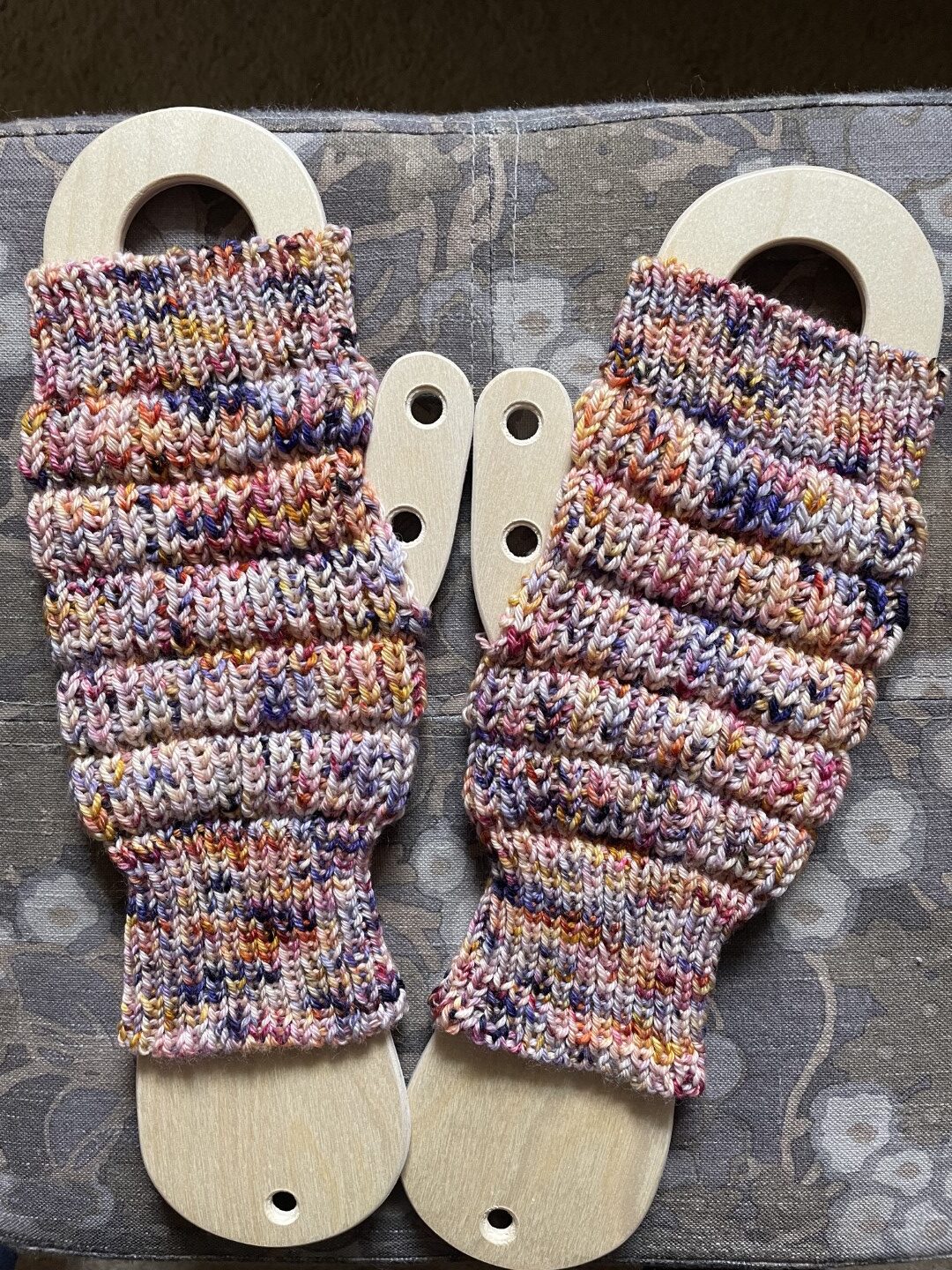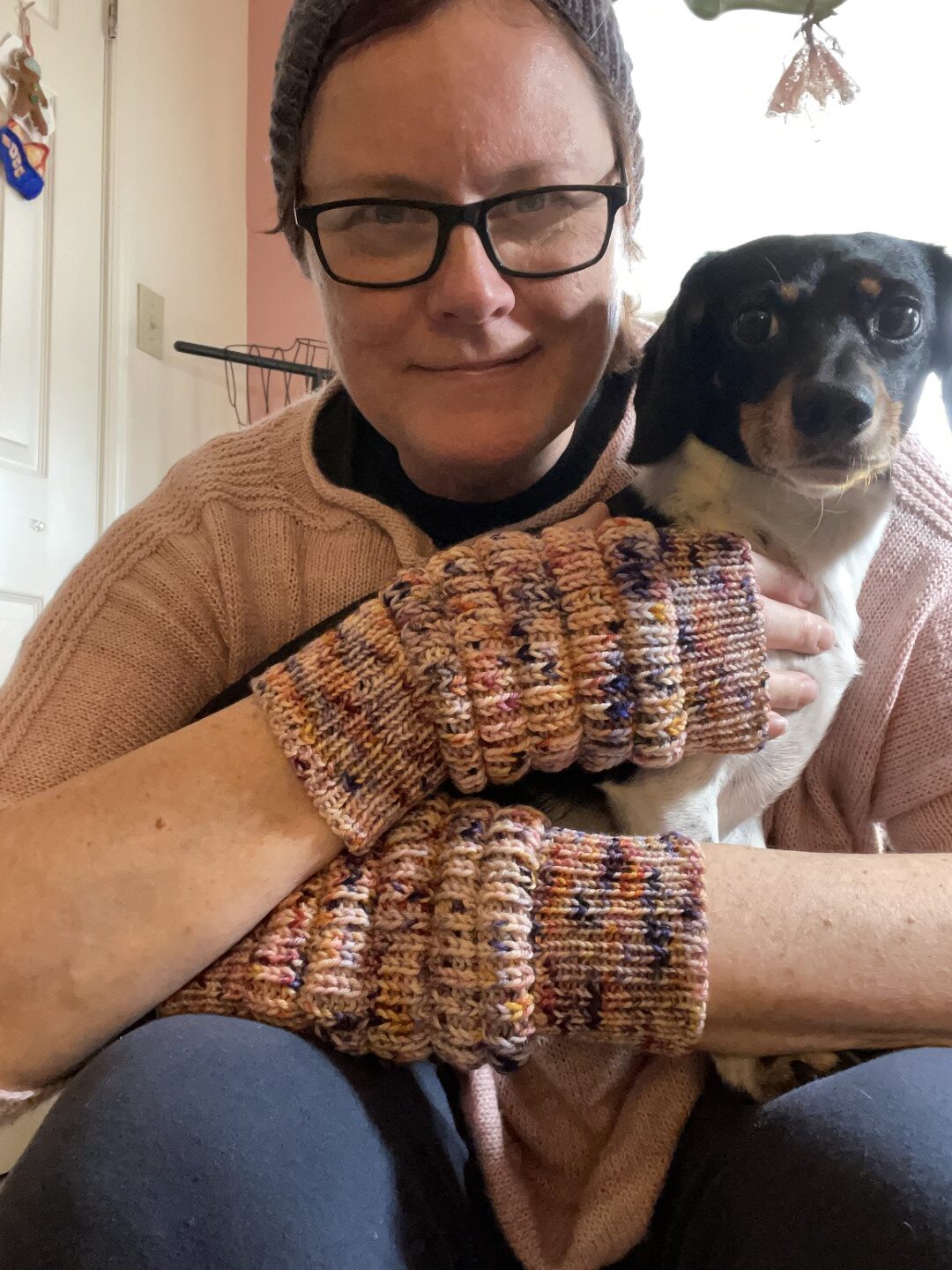 There's something satisfying about knitting useful accessories. Designed for a skein of DK weight yarn, PUFF CUFFS highlight a special skein of yarn and provide cozy warmth for your wrists. Cuffs are intended to have a slightly slouchy fit. Use the optional thumbhole to style them as fingerless mitts or style them as simple tubes. This design offers a great opportunity to practice a tubular cast-on and bind-off for smooth and stretchy edges.
This pattern is worked in the round and flat (to form the thumbhole). The design works equally well with commercially available or handspun DK weight yarn in your favorite solid, tonal, or variegated colorway. With 2 length options and 4 sizes, you're sure to find your perfect fit.
Find full gallery images here.
YARN
Sun Valley Fibers DK Weight Zebra, 100% Superwash Merino, 246 yd / 225 m per 100 g or similar DK weight yarn. www.sunvalleyfibers.com
Sample shown in Size 2, long length, colorway Kindred Spirit, 157 yd / 144 m (64 g).
YARN ESTIMATE – SHORT
138 (153, 170, 189) yd / 126 (140, 155, 173) m
56 (62, 69, 77) g
YARN ESTIMATE – LONG
157 (173, 189, 209) yd / 144 (158, 173, 191) m
64 (70, 77, 85) g
Yarn estimate includes 10% buffer.
GAUGE & NEEDLES
23 stitches & 40 rounds = 4" / 10 cm in pattern with main needle
US 4 / 3.5 mm circular needle, 32" / 80 cm or double-pointed needles or size needed to get gauge
US 3 / 3.25 mm circular needle, 32" / 80 cm or double-pointed needles or 1 size smaller than main needle
Crochet hook of similar size for tubular cast-on
FINISHED CIRCUMFERENCE
Sizes 1 (2, 3, 4)
7" (7.7", 8.4", 9") / 17.8 (19.6, 21.3, 22.9) cm
FINISHED LENGTH – SHORT
All sizes: 7.75" / 19.7 cm
FINISHED LENGTH – LONG
All sizes: 10.25" / 26 cm
Cuffs tend to bunch up a bit when worn and relax to a slightly shorter length.
TECHNIQUES
Tubular cast-on, knit, purl, knit 1 below, purl 1 below, tubular bind-off
PATTERN ATTRIBUTES
This is a written pattern with links to photo and video tutorials.
EXPLORE ON INSTAGRAM
#PuffCuffs
Tech editing: Bronwyn Hahn
Test knitting: Cathy A., Babs D., Sara D., Laura G., Laura H., Penny J., Laura L., Julia S., & Pam S.
From Sara D.
I test knit the puff cuff mitts for Shana. She was a pleasure to work with, she answered questions promptly and took suggestions gracefully. The pattern was easy to follow and fun to knit. The videos included in the pattern are helpful and well done.
Sara test knit Puff Cuffs. 
From Pam S.
I really love Shana's designs, including Puff Cuffs, which I've just recently knit! Cute and fun to knit, with a few challenges to keep it interesting. I especially like how thorough Shana is in her explanations of multi-step techniques! Ive come across some new-to-me ways of doing things while knitting these, but the explanations are clear, and my Puff Cuffs turned out great!
Pam has been to Zombie Knitpocalypse 2021, 2022, and 2023. She has knit many Shanalines Designs patterns including PB Sandwich Hat and Recalibrate, and has test knit Semantics, Peapod Marble Fidget Toy, Textured Marble Fidget Toy, Modular Coffee Cup Cozy, Shoulder Season, and Puff Cuffs.