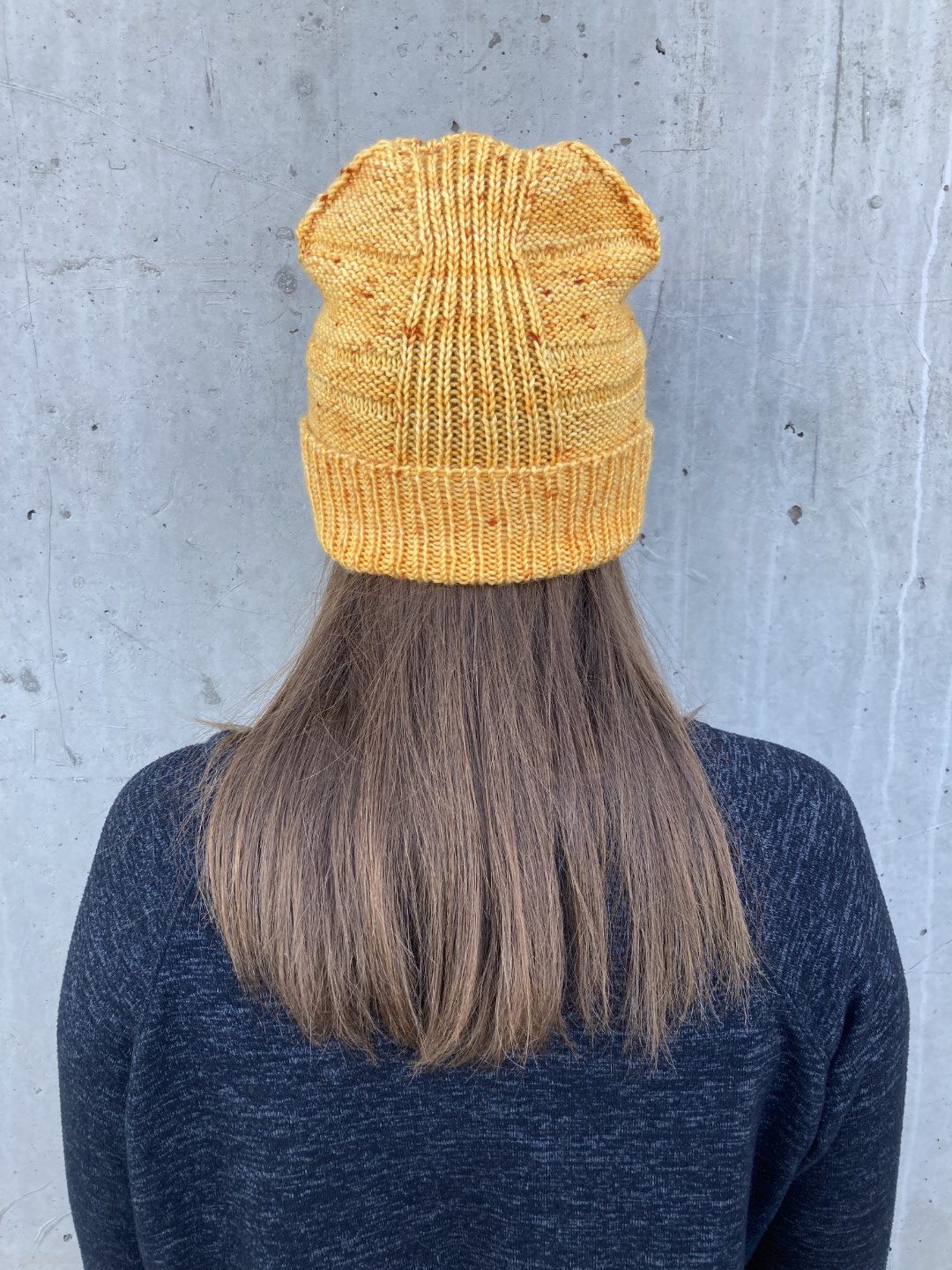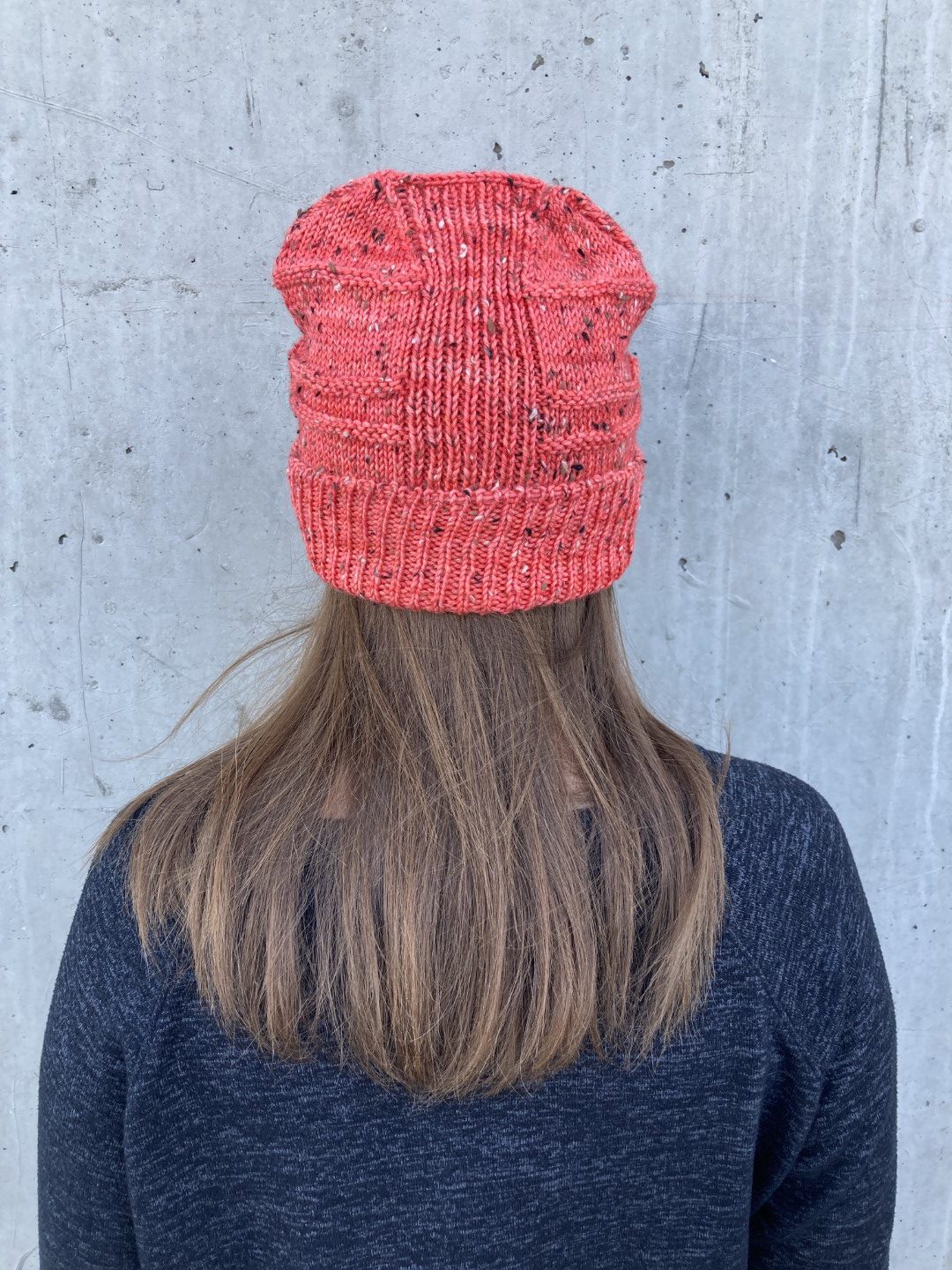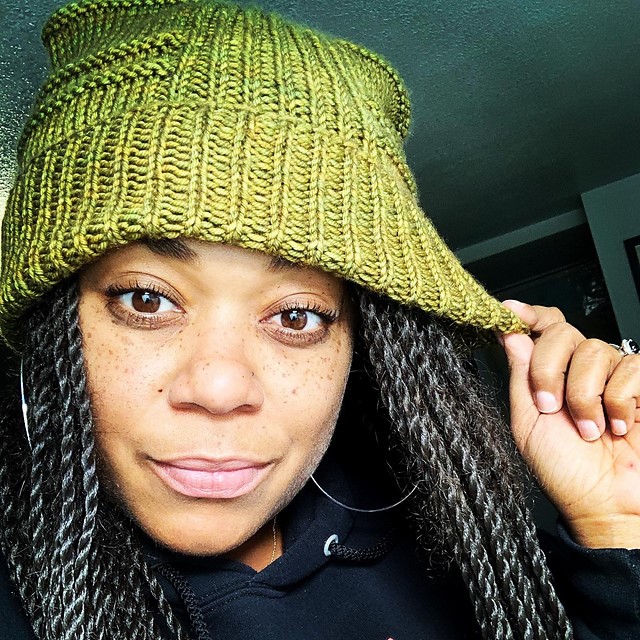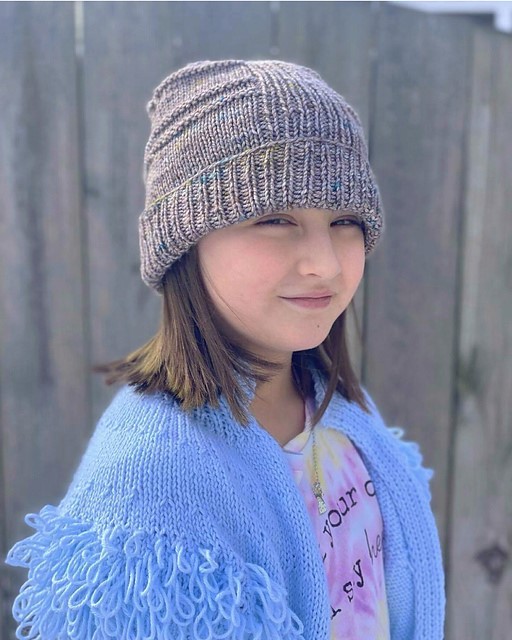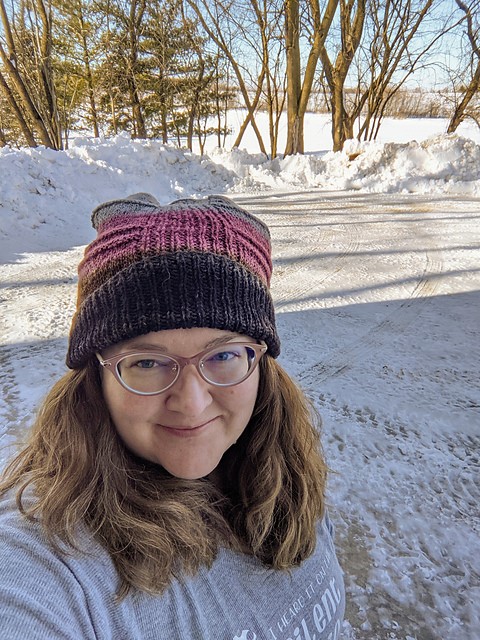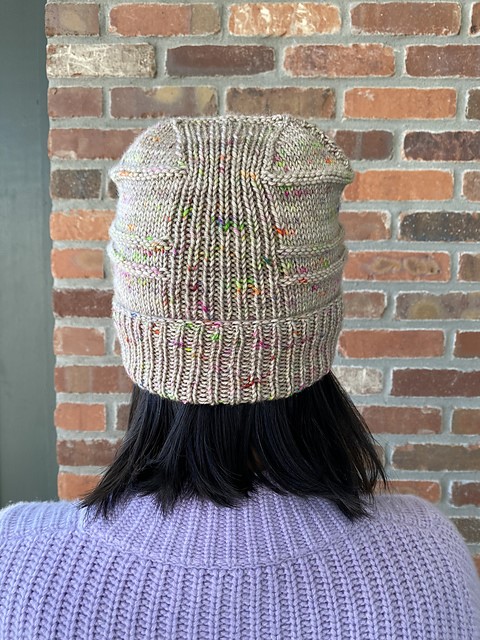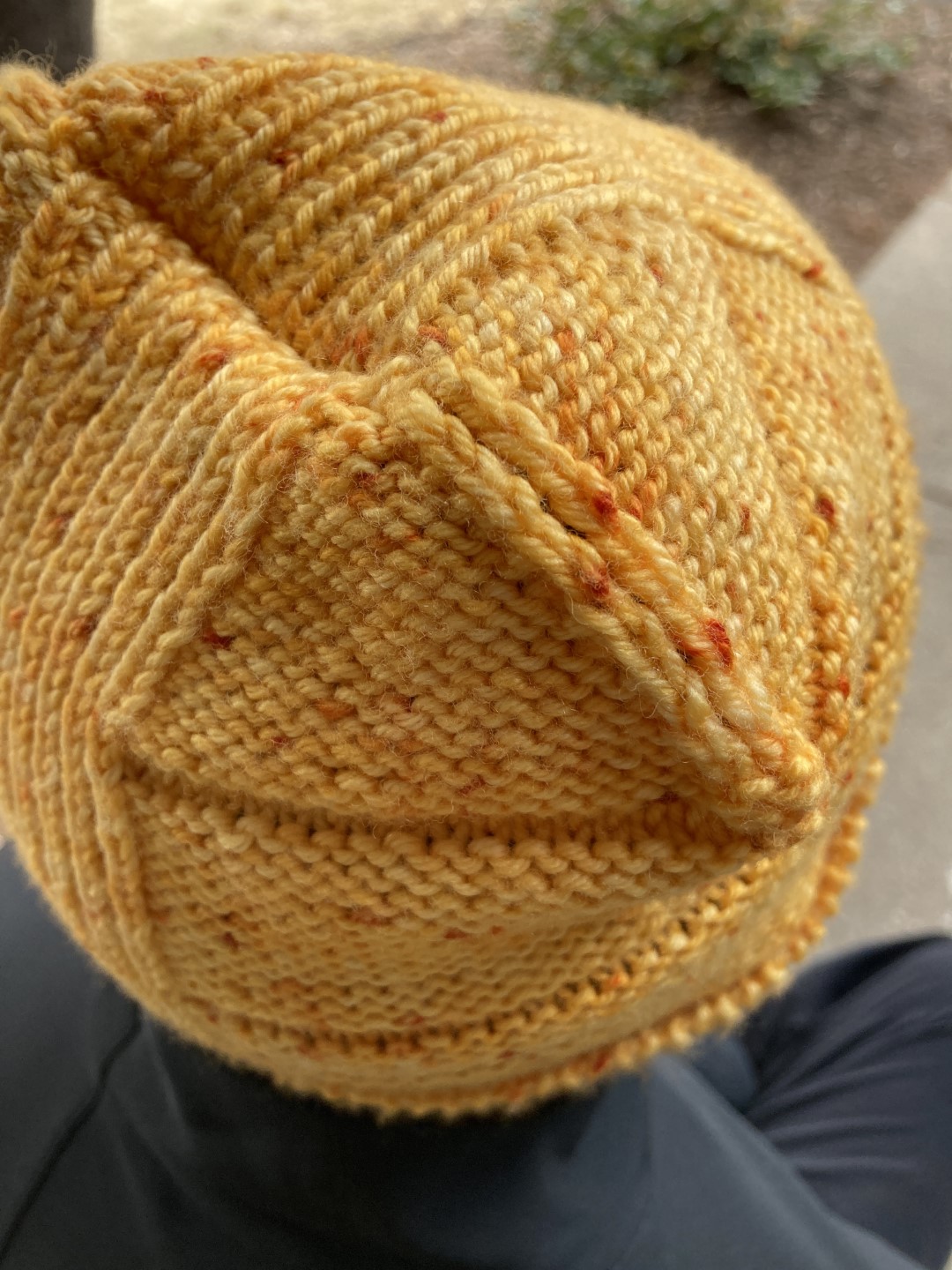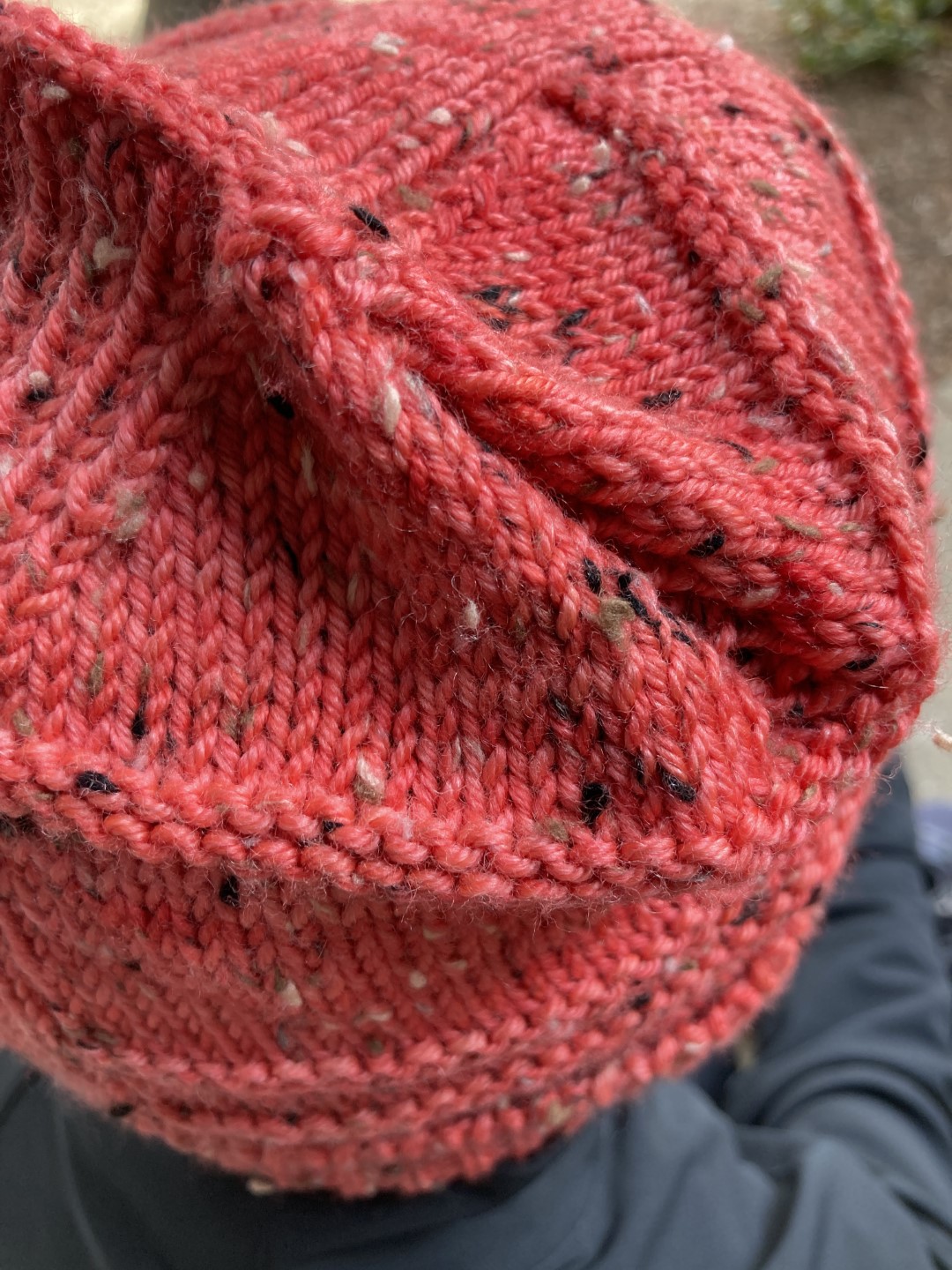 In the spirit of being an upstanding citizen, 50% of the proceeds from this pattern will be donated to the American Civil Liberties Union (http://www.aclu.org/). Donations will be made quarterly.
I've had my eye on a few brightly colored skeins of DK yarn for a while, and they've been begging me to become hats! I found myself sketching a simple, reversible, stand-up design over and over again. I imagined wearing this hat in a crowd, its bold color and tall shape making it easy for people to find me. The ribbing provides a stretchy fabric to accommodate many adult head sizes, and can be folded over to create a thicker brim, also changing the overall height of the hat. The fabric is equally attractive on both sides.
With the stand-out color and stand-up shape of this design, ideas of standing up for myself kept cycling through my mind. Being an upstanding citizen means taking care of yourself and others. Wearing an upstanding hat makes you feel good about who you are. I long for a time when I can be back in a crowd among friends and strangers, and my friends can find me from a distance in my UPSTANDING HAT.
Find full gallery images here.
YARN
Sample 1: Lolabean Yarn Co. Soy Bean 100% Superwash Merino, 231 yd / 211 m per 100 g, colorway: Hay Hideaway, 17.5" (44.5 cm) size, and used 169 yd / 154 m (73 g)
Sample 2: Suburban Stitcher Tweed DK, 85% superwash merino / 15% Donegal NEP, 231 yd / 211 m per 100 g, colorway: It's Electric, 19" (48 cm) size, and used 196 yd / 179.5 m (85 g)
DIMENSIONS
16" (17.5", 19") / 40.5 (44.5, 48) cm
Choose a size with 4"-5" (10-13 cm) of negative ease for a snug fit.
Overall height: approximately 12" (30 cm)
Height with brim folded up: approximately 9" (23 cm) tal
GAUGE & NEEDLES
22 stitches & 28 rounds = 4" (10 cm) on larger needles in stockinette stitch after blocking
US 6 (4.0 mm) for the brim & US 7 (4.5 mm) for the body and crown, or sizes needed to get gauge
TECHNIQUES
Knit stitch, purl stitch, decreasing stitches, 3-needle bind-off
PATTERN ATTRIBUTES
This reversible design is a written pattern.
EXPLORE ON INSTAGRAM
#UpstandingHat
Tech editing: Bronwyn Hahn
Test knitting: Jenny B., Norah B., Morgan F., Rebecca F., Jennie K., Heather L., Jenn N., Laura R., Amanda R., Louise R., Lauren S., and Sarah S.