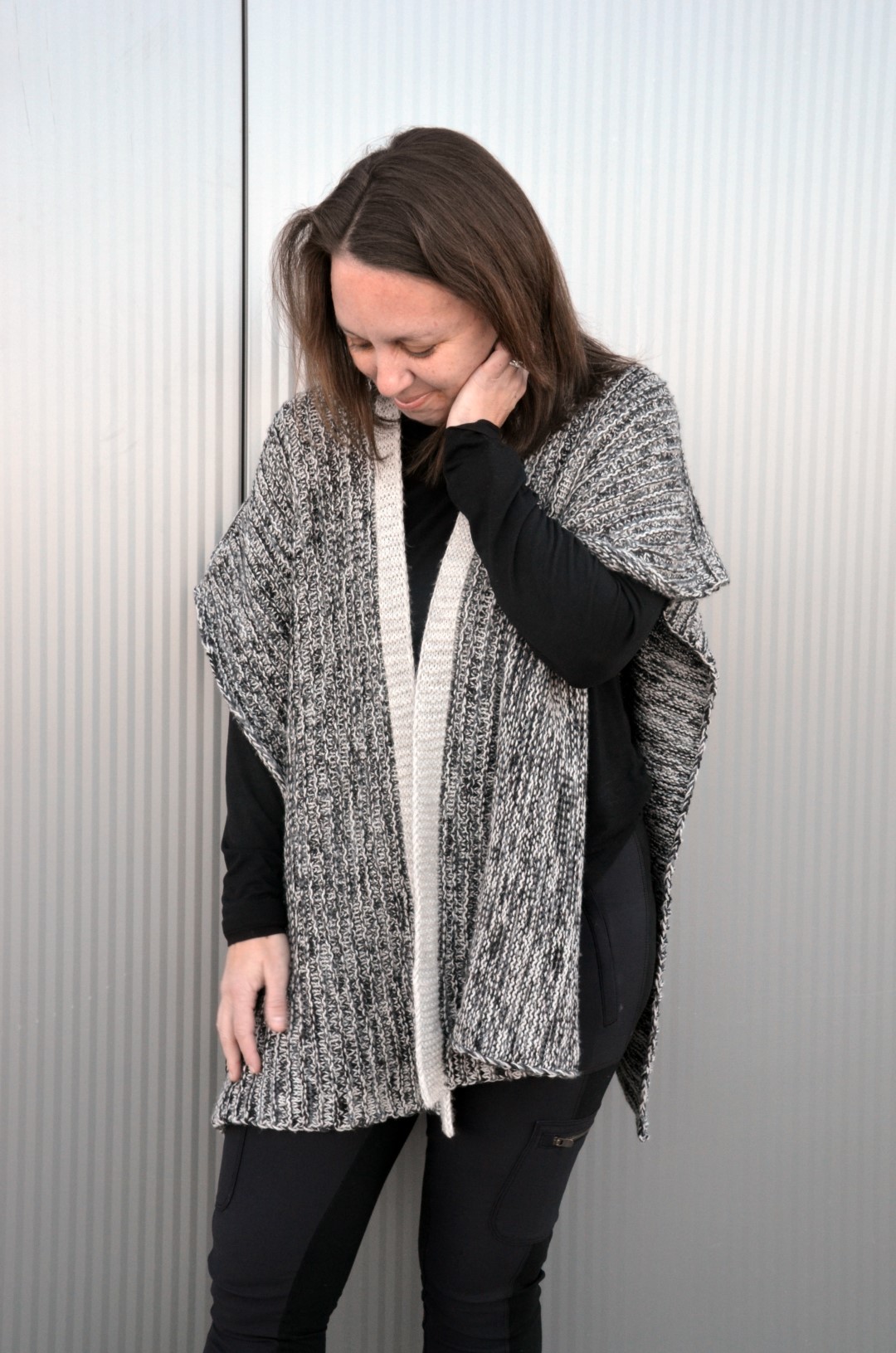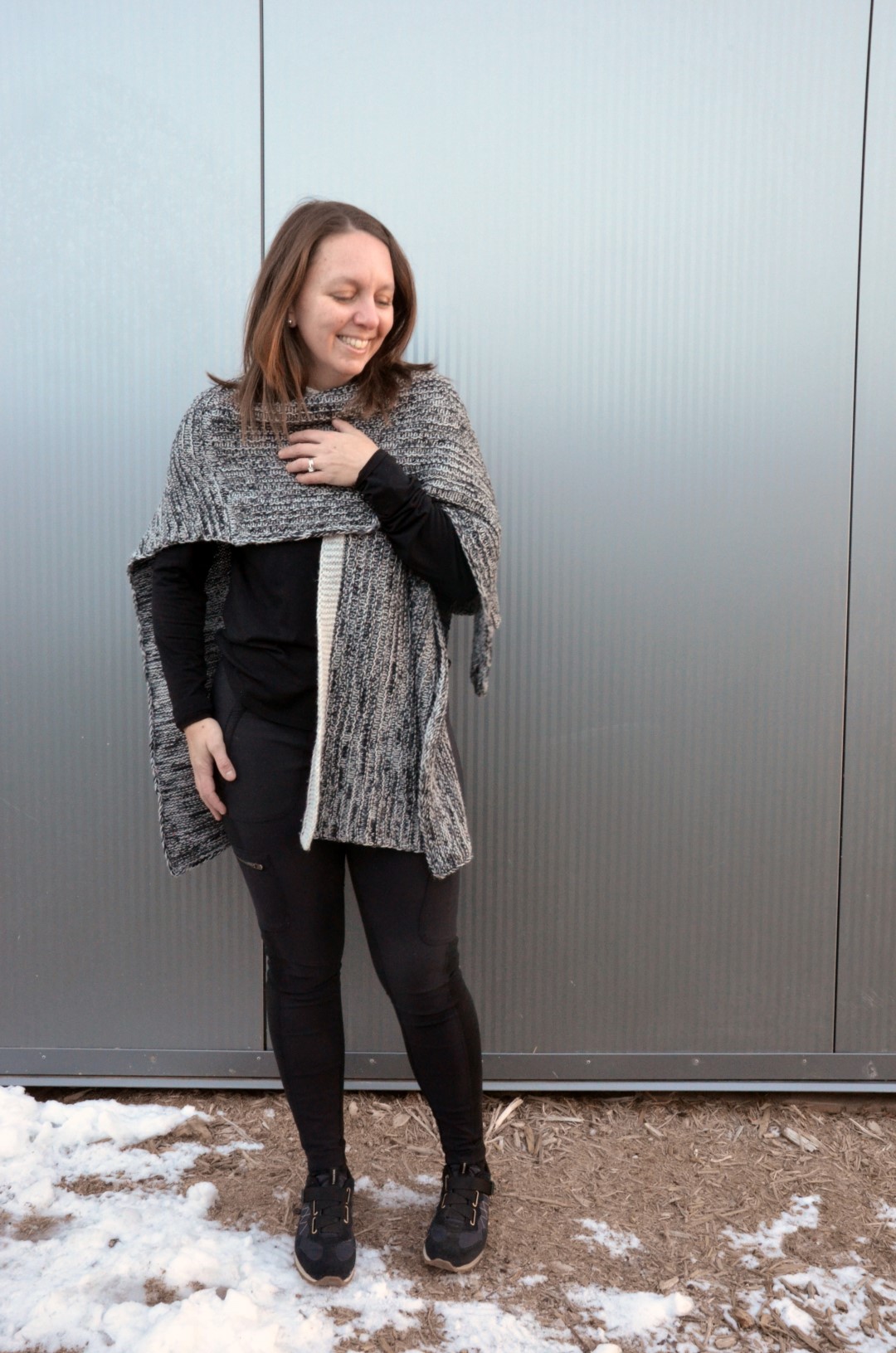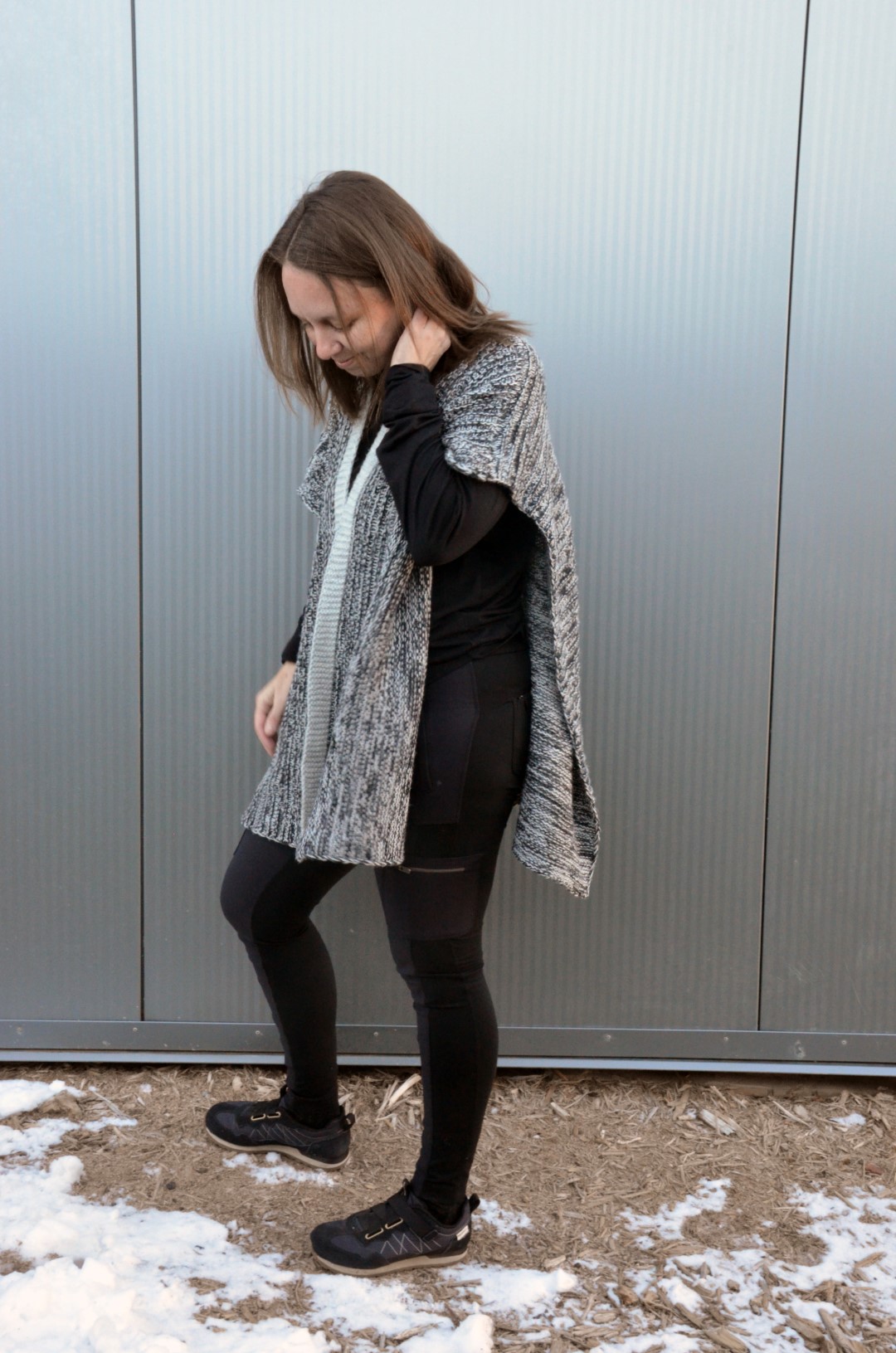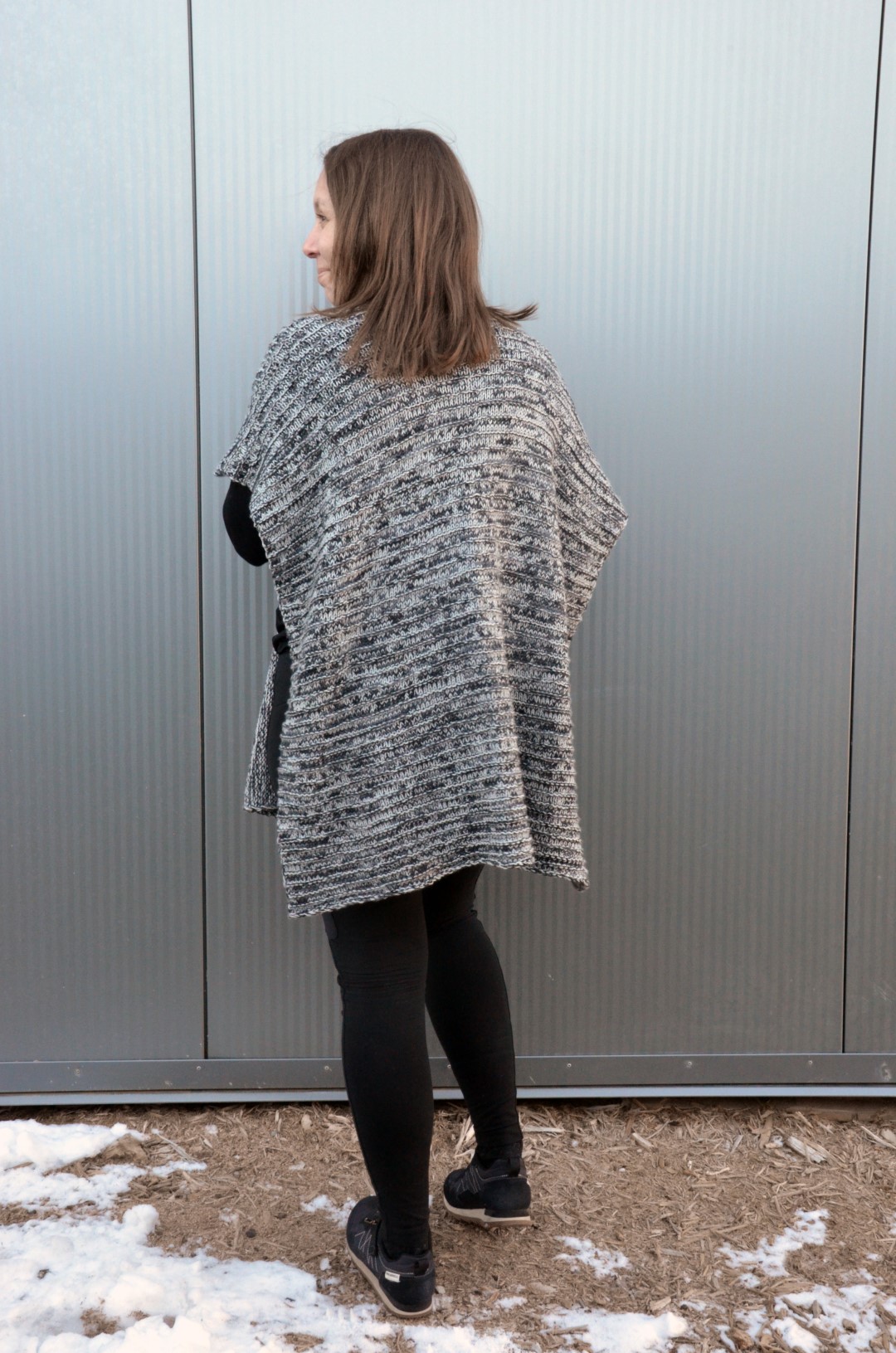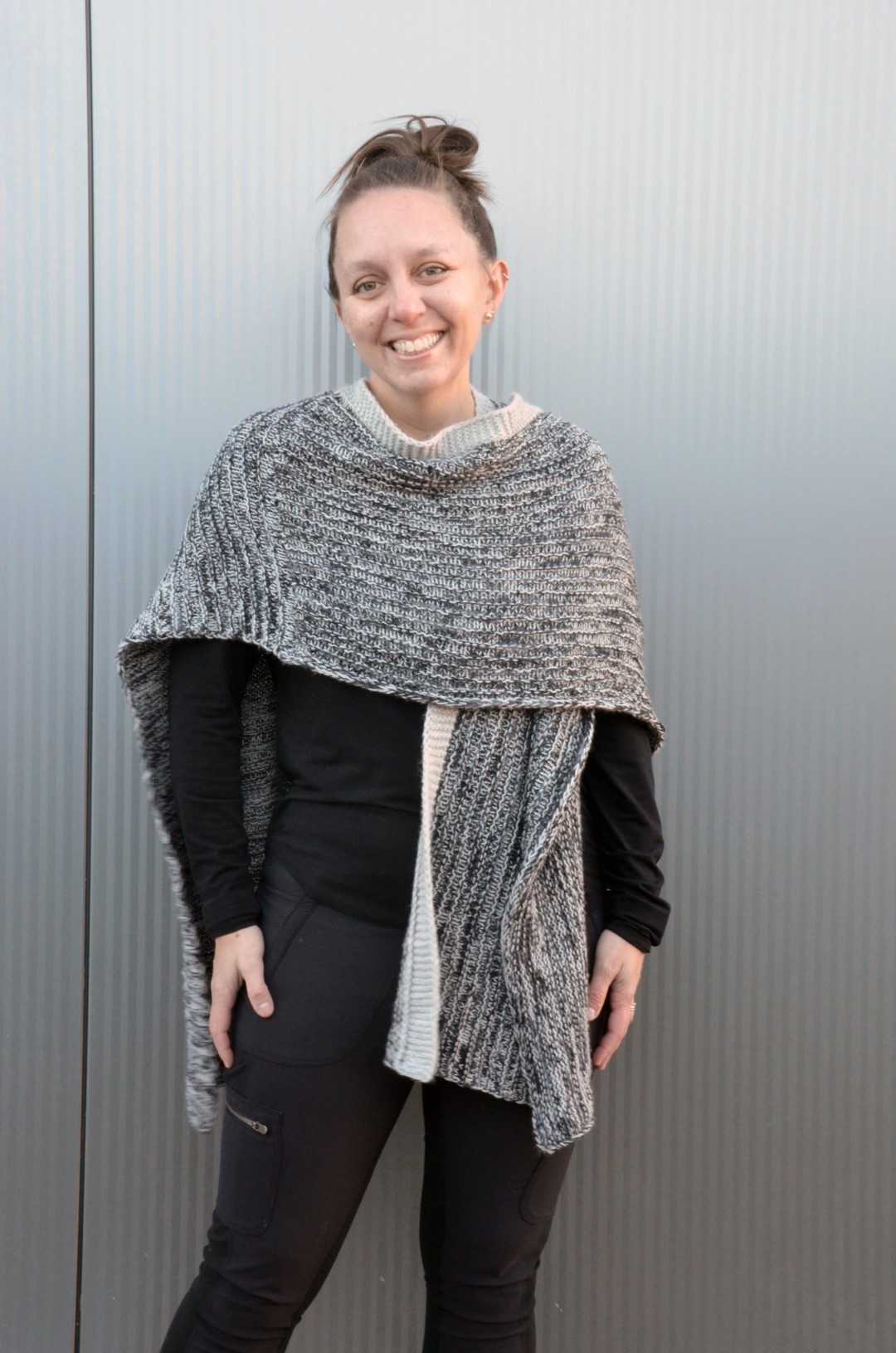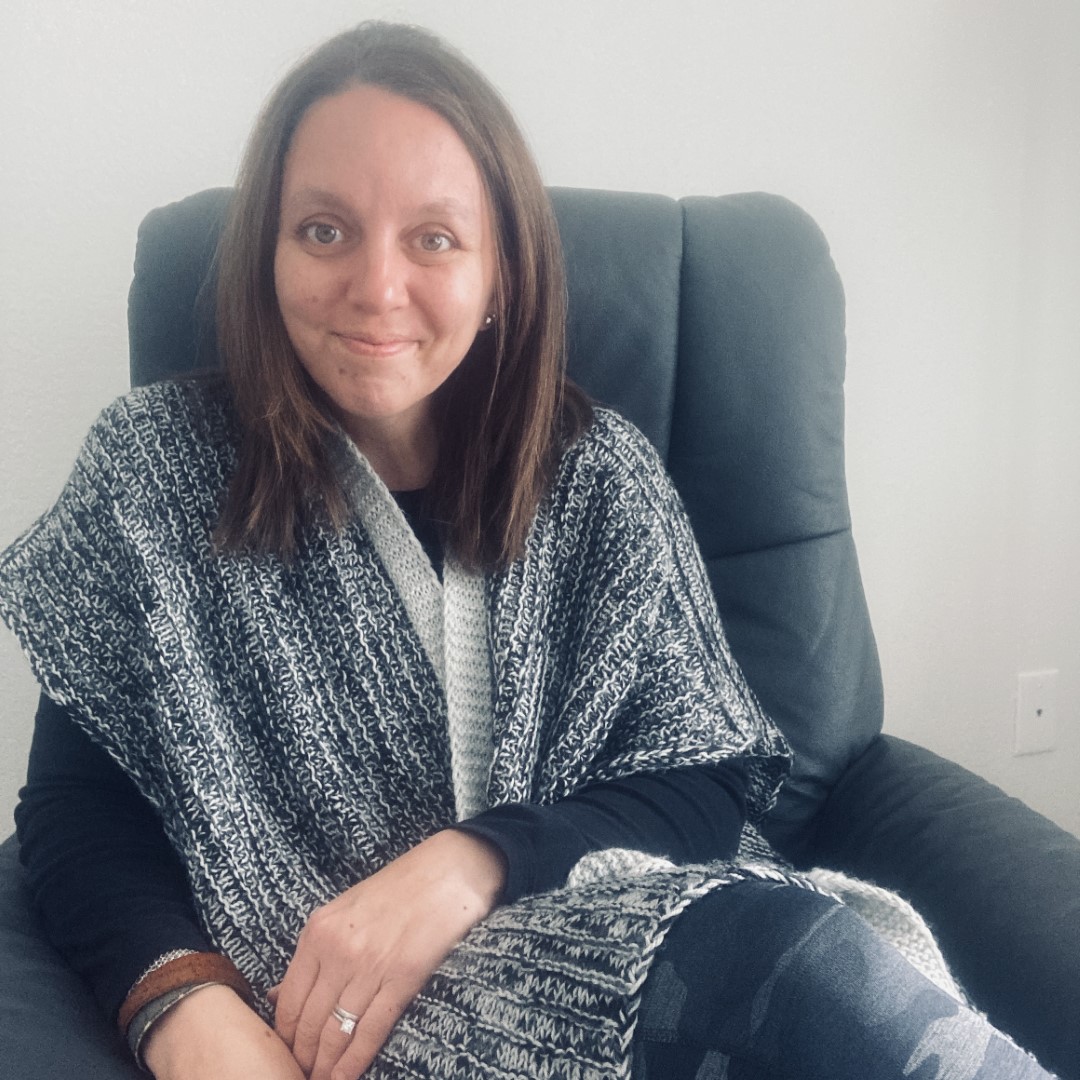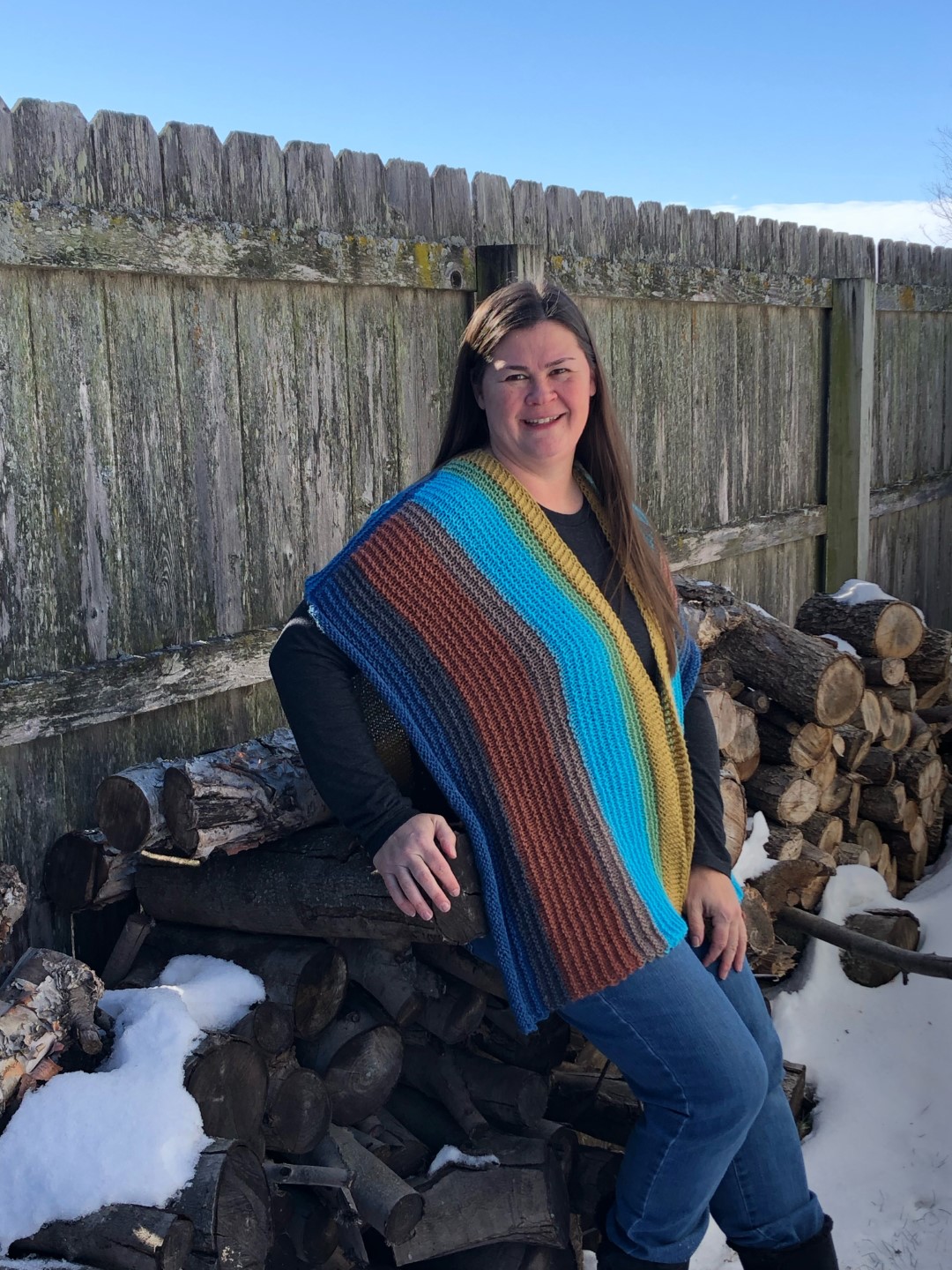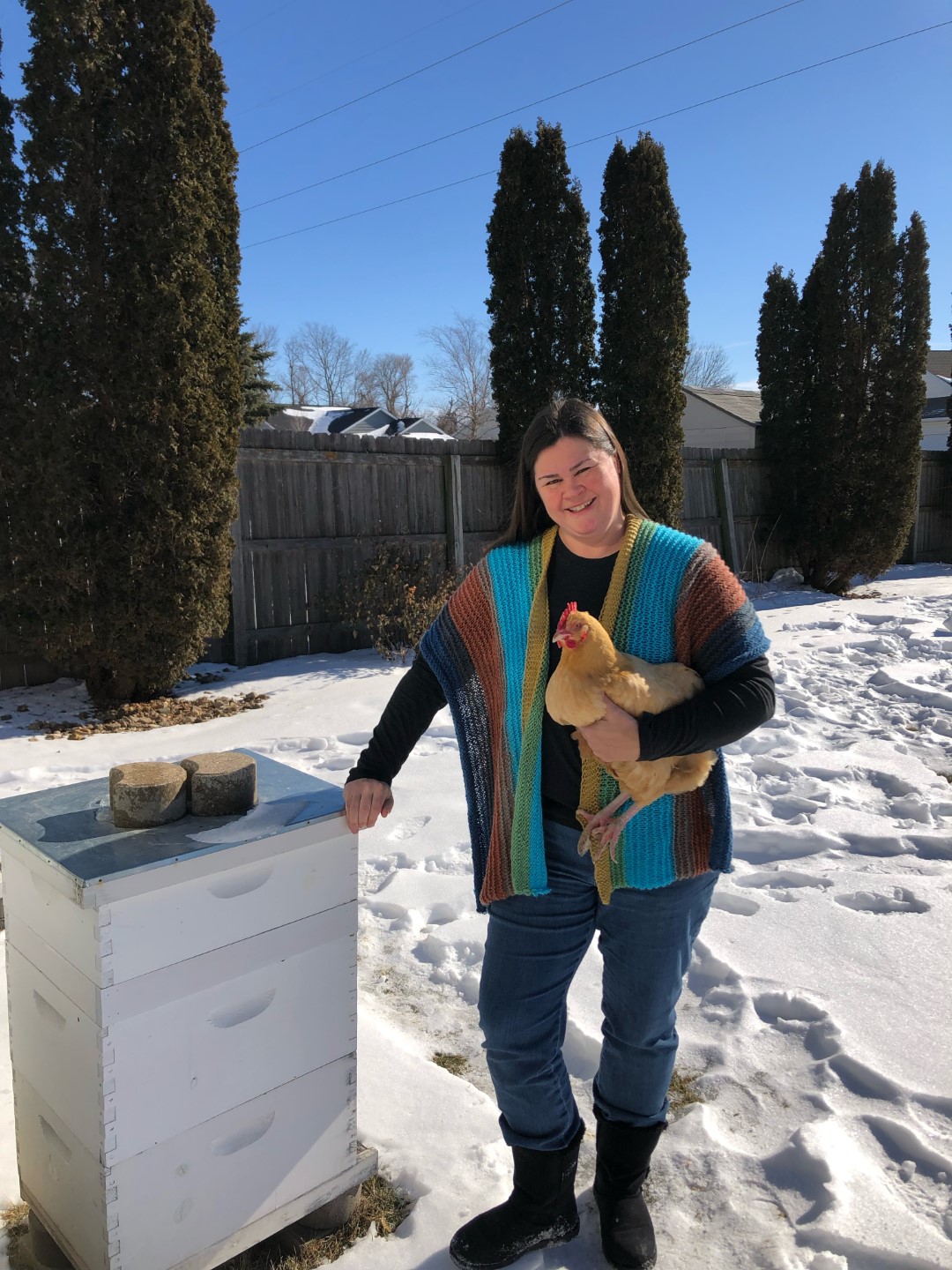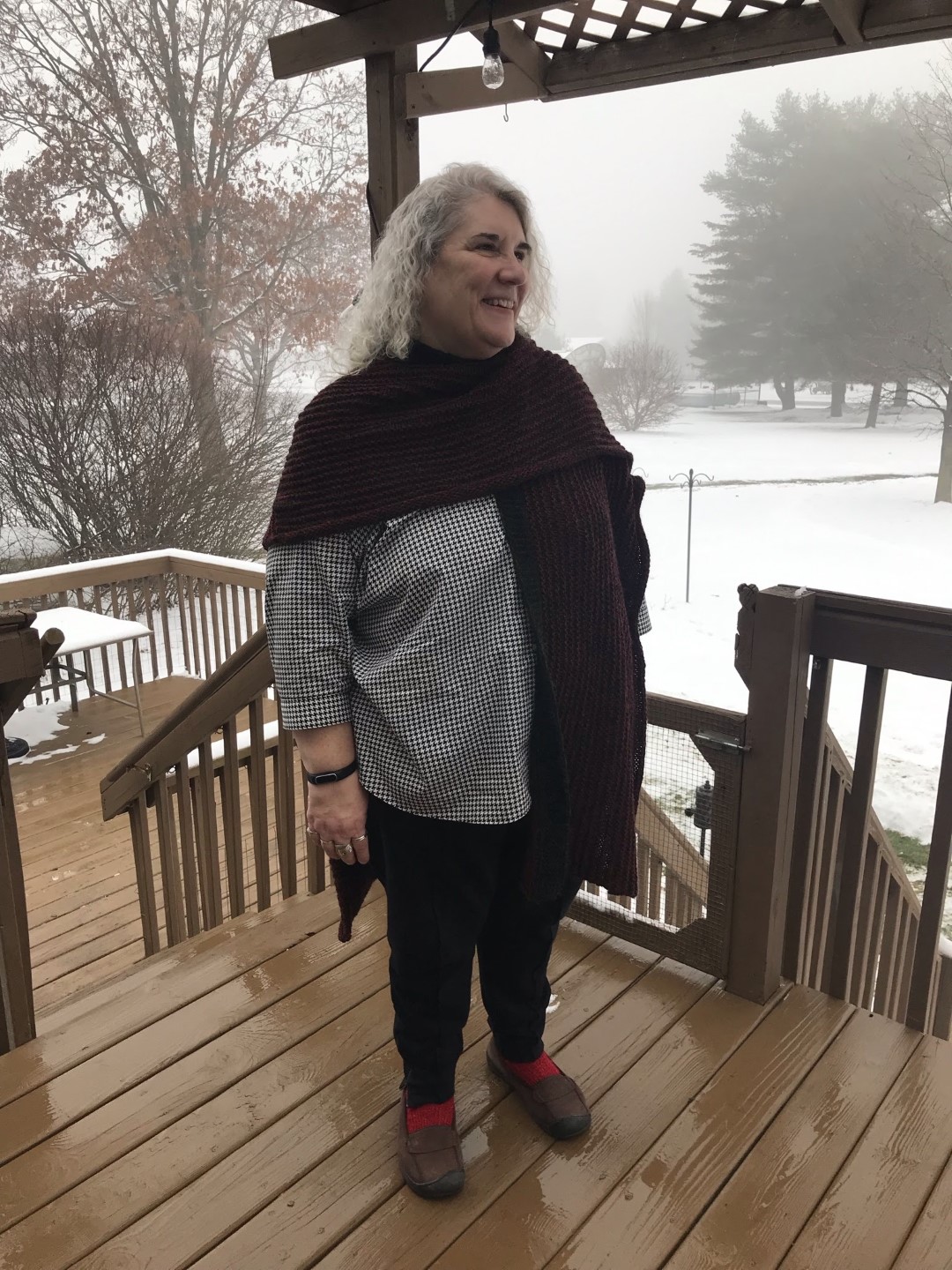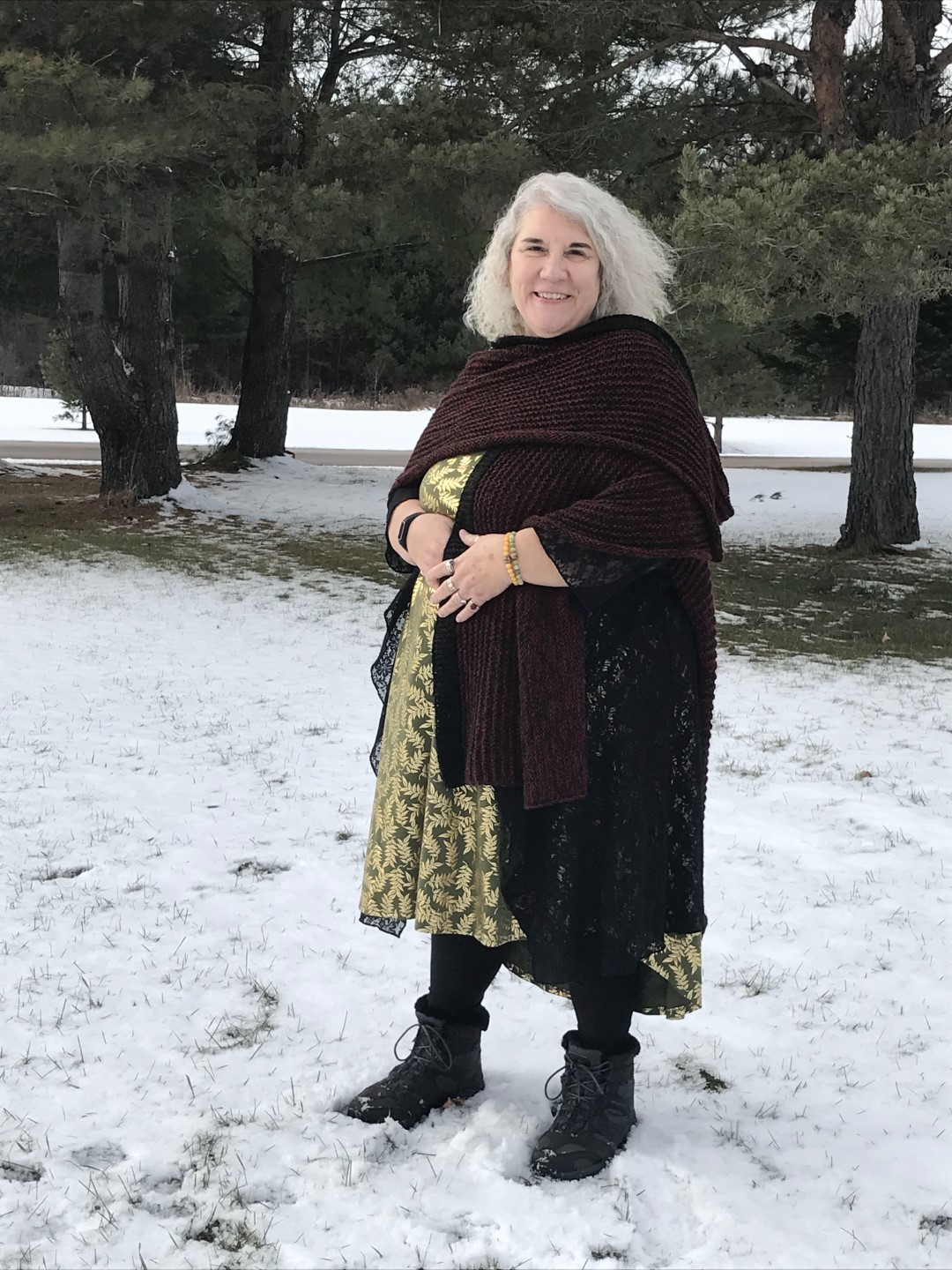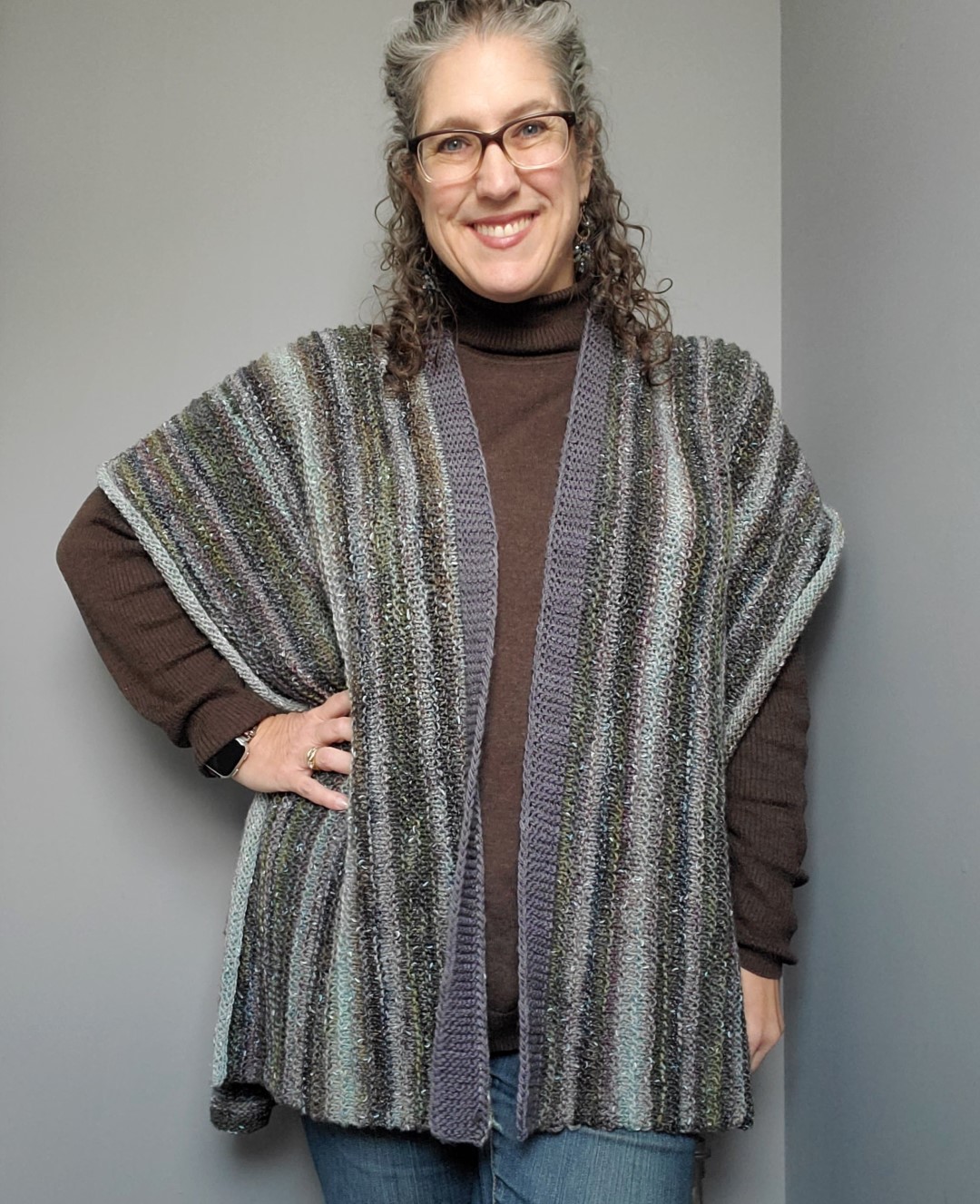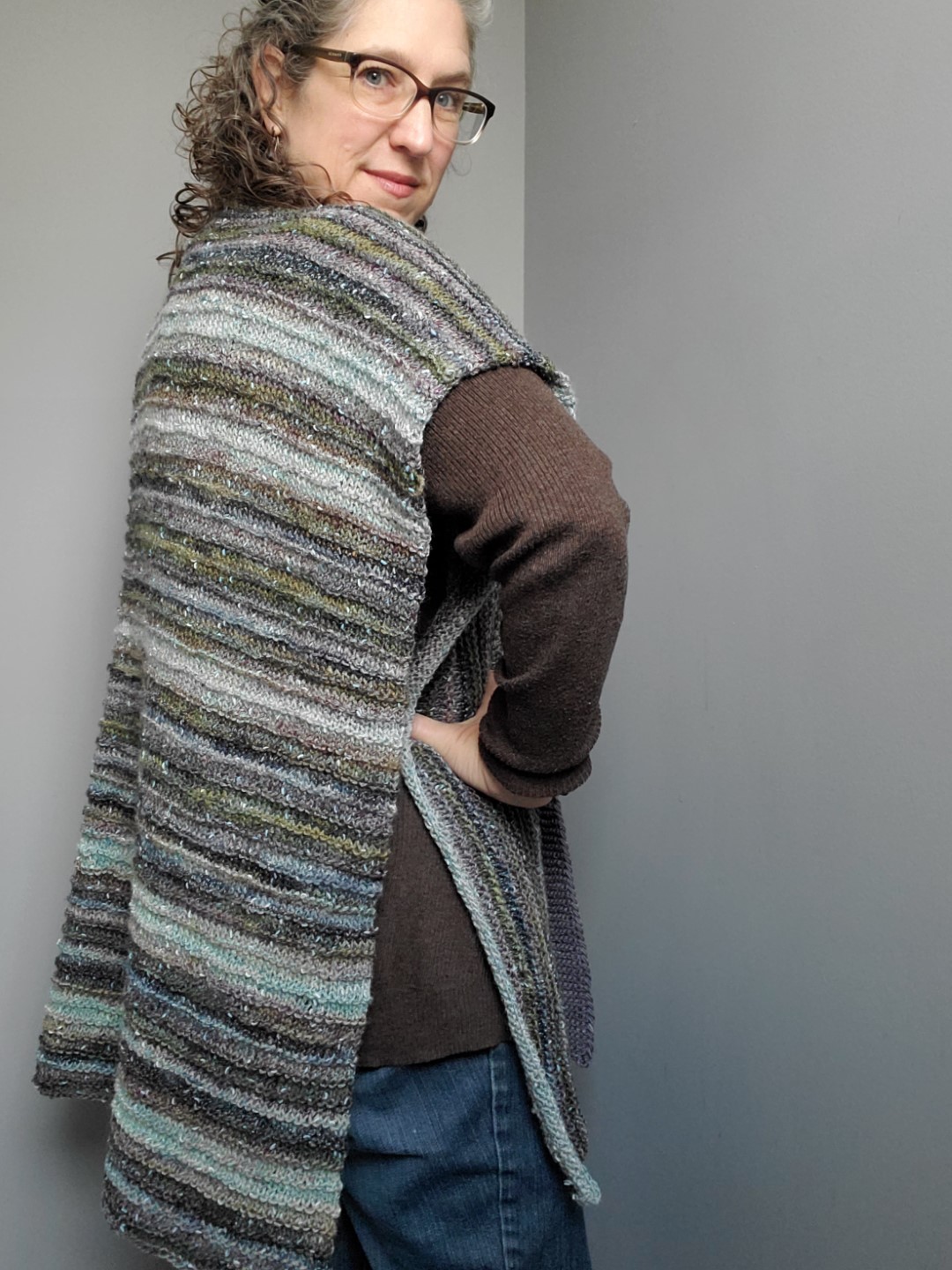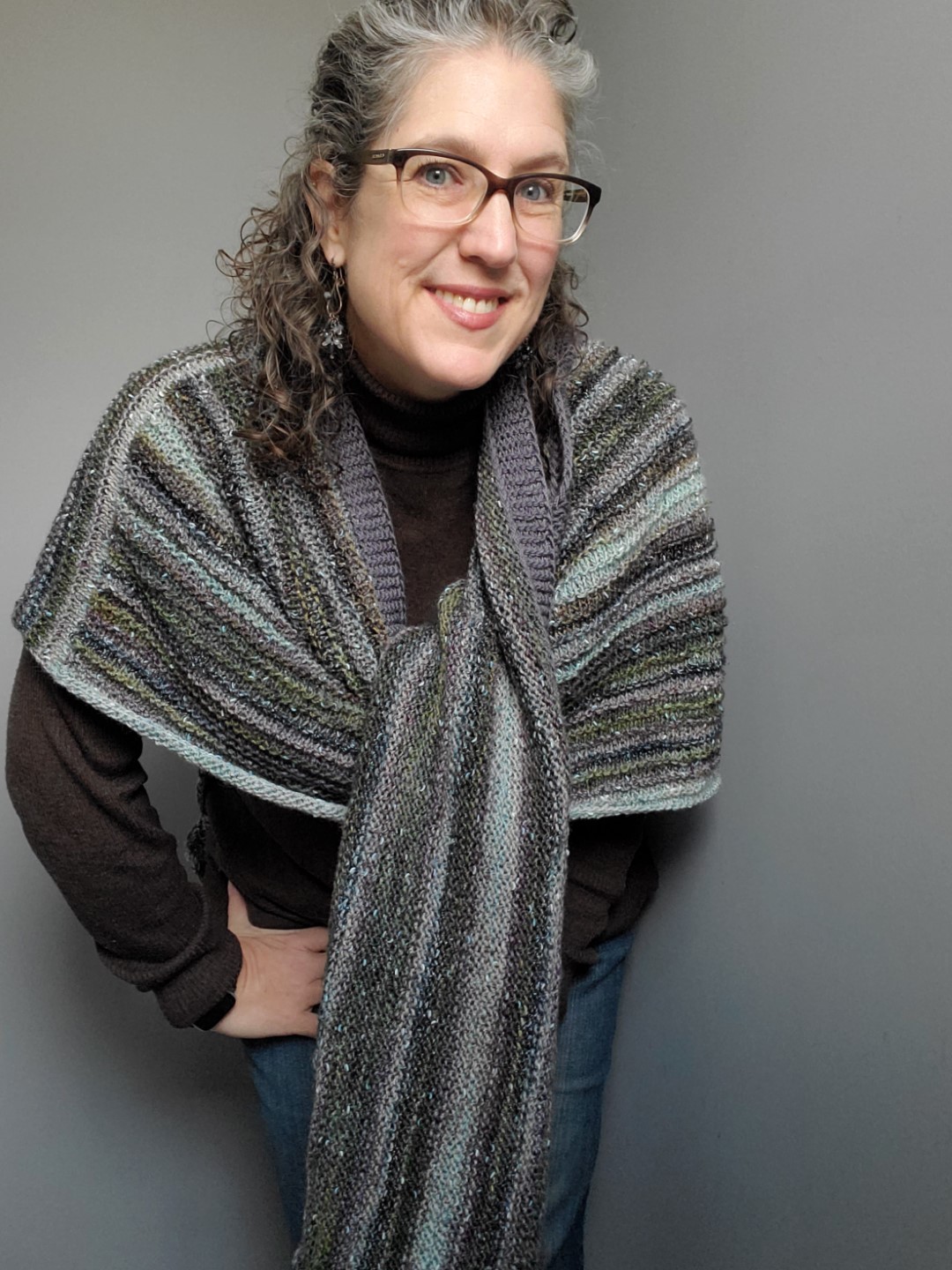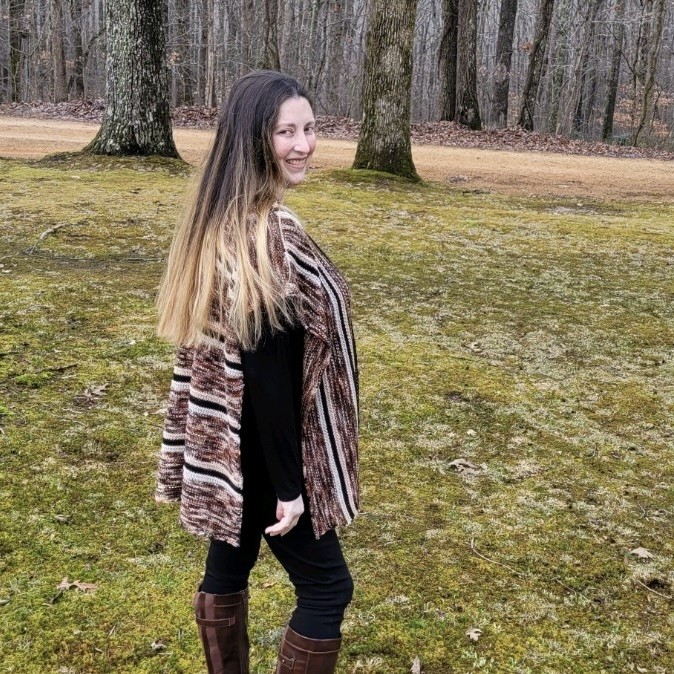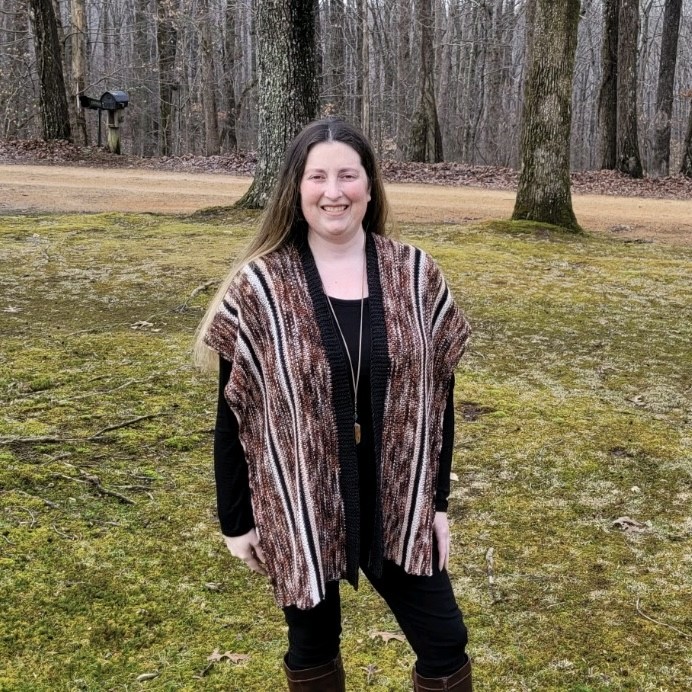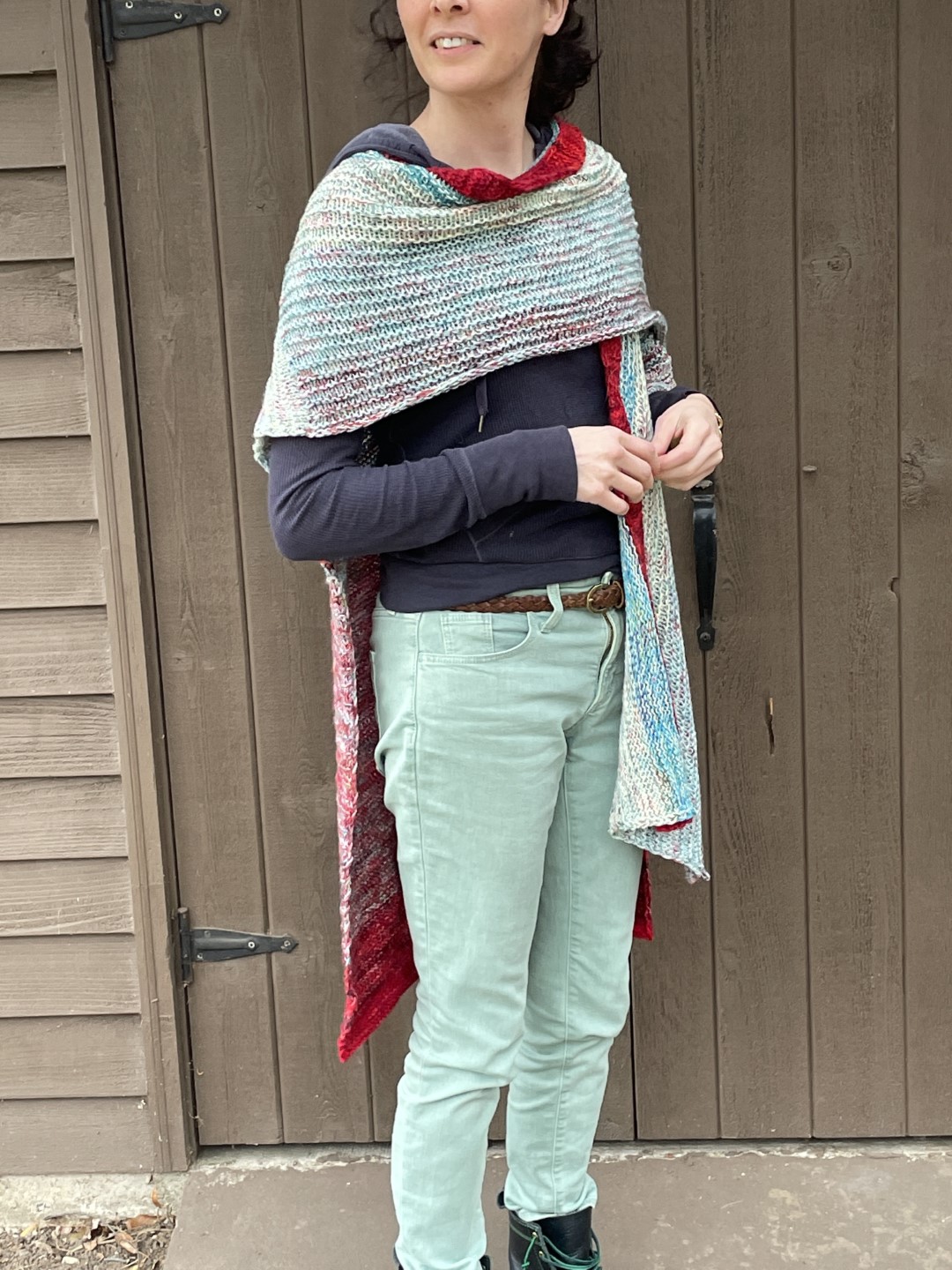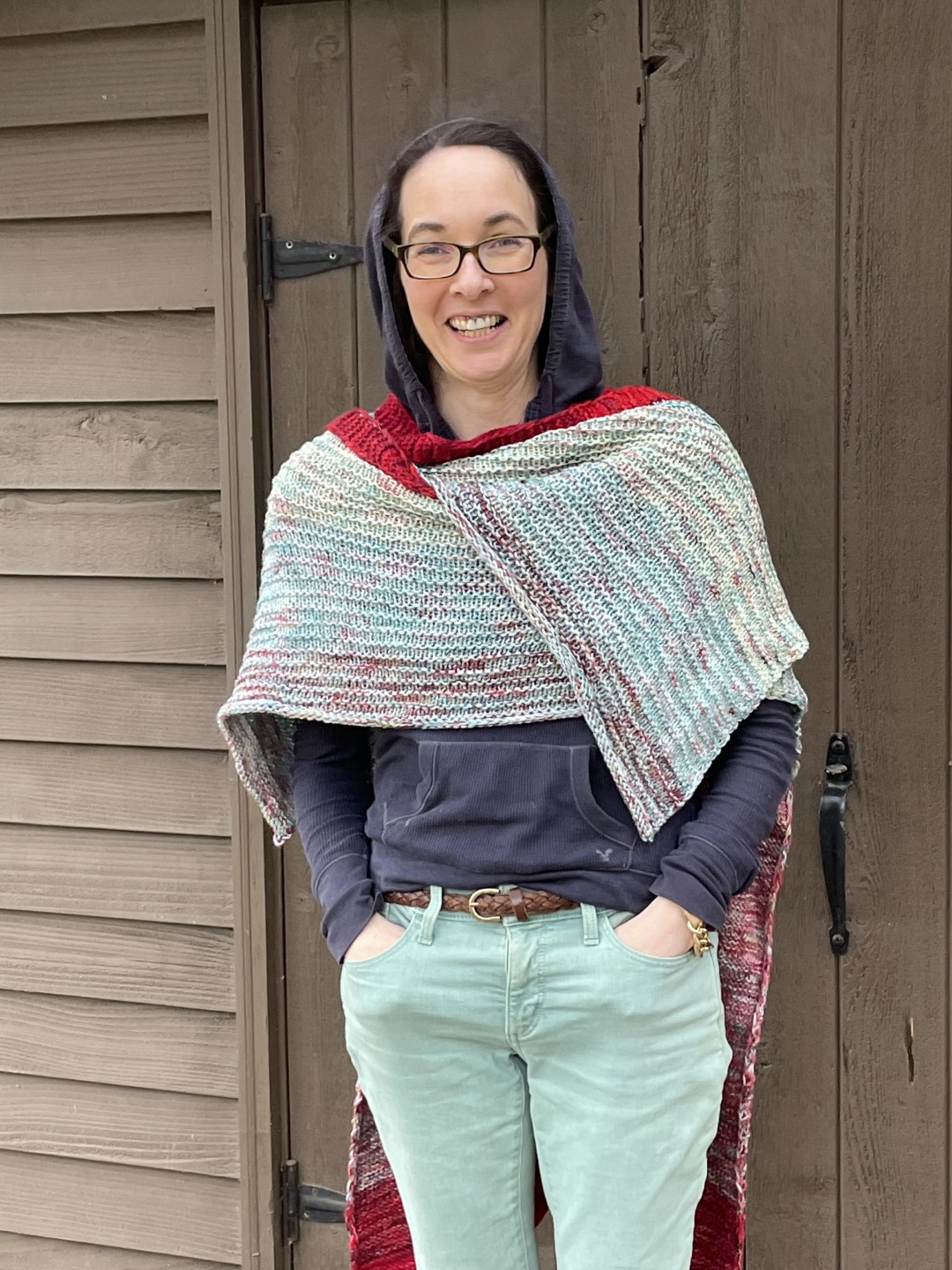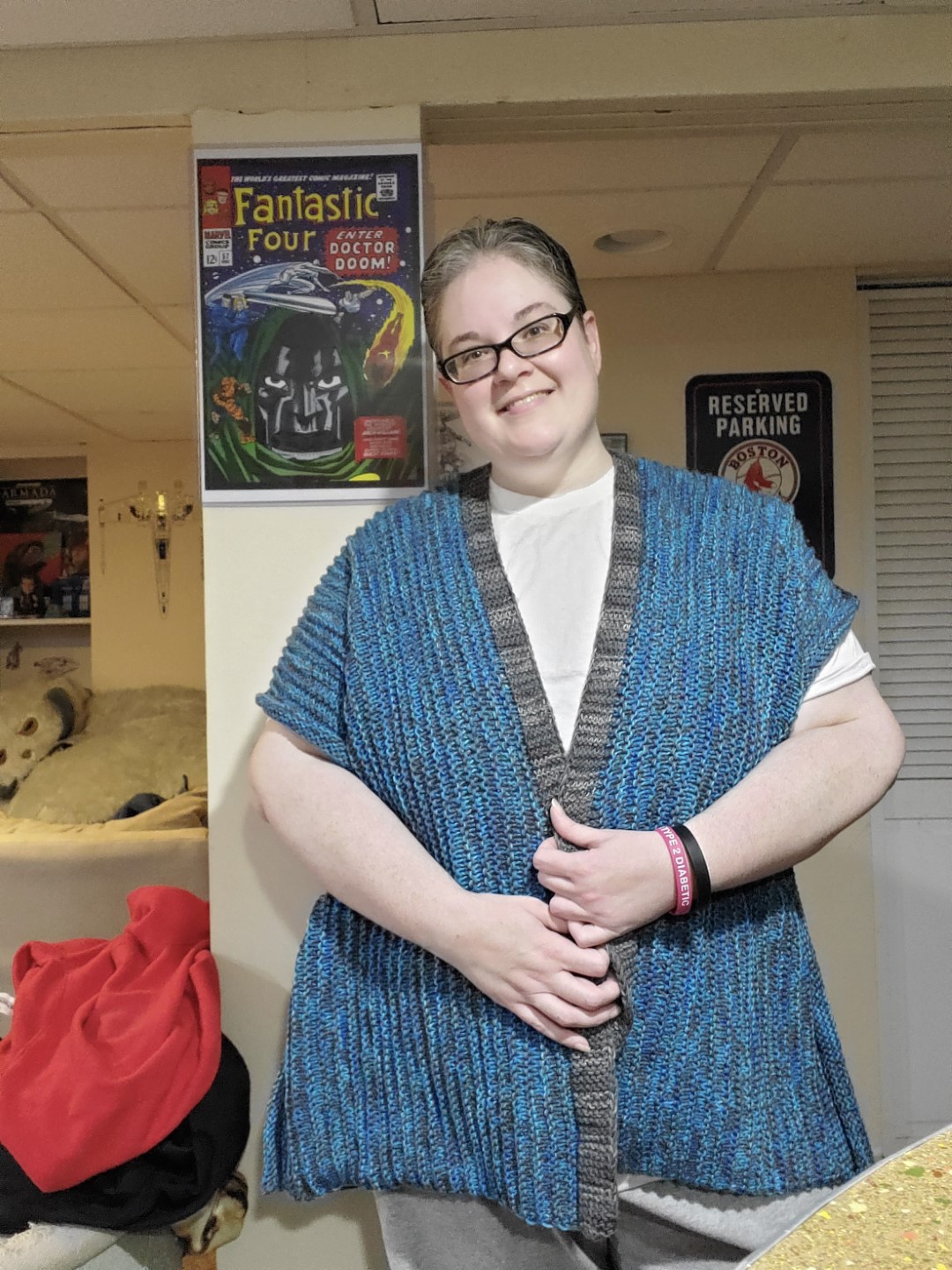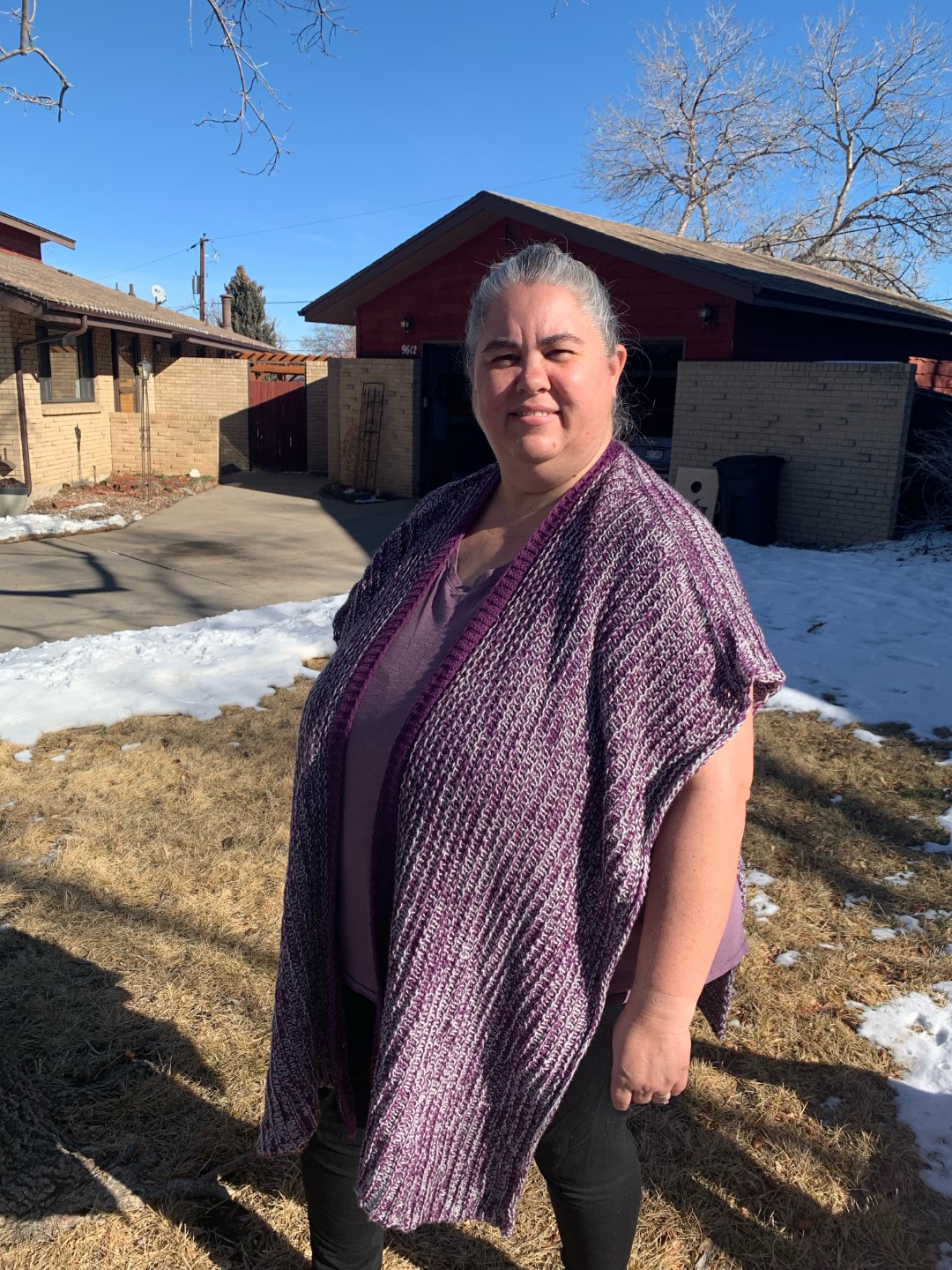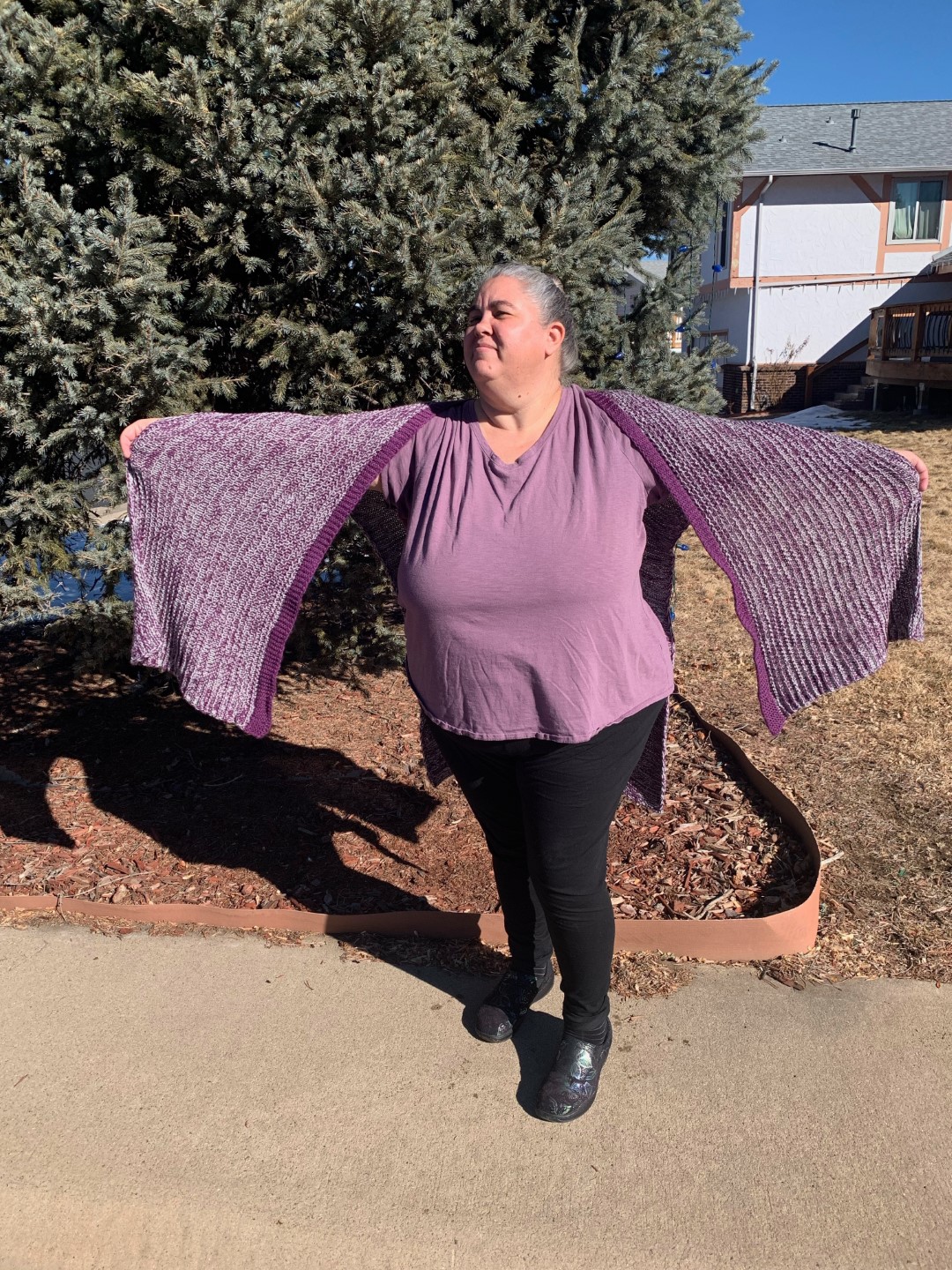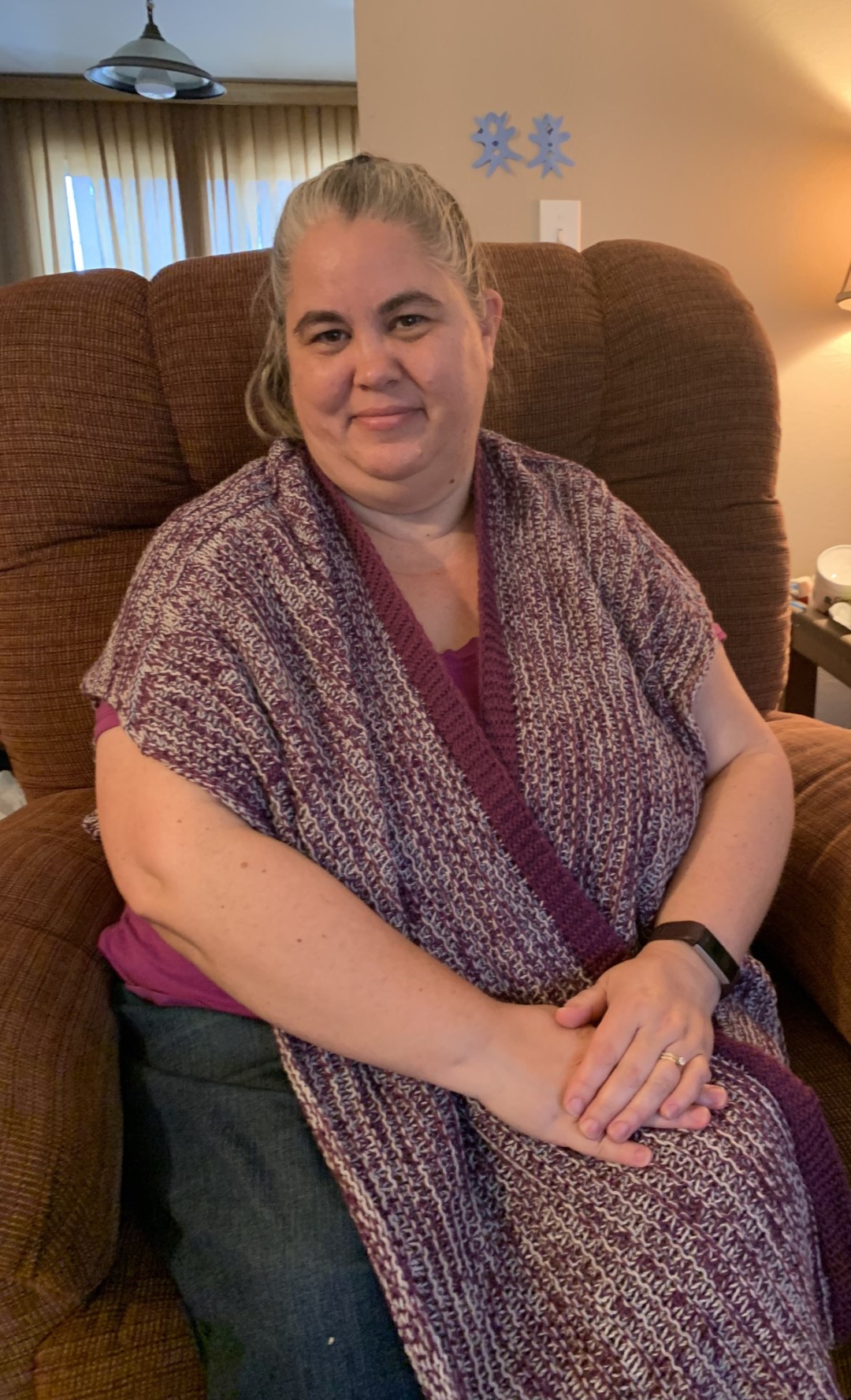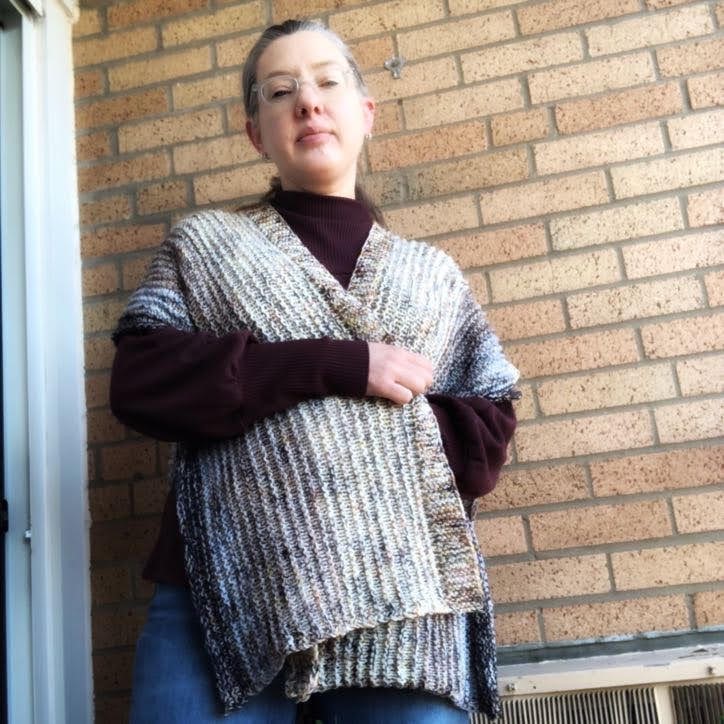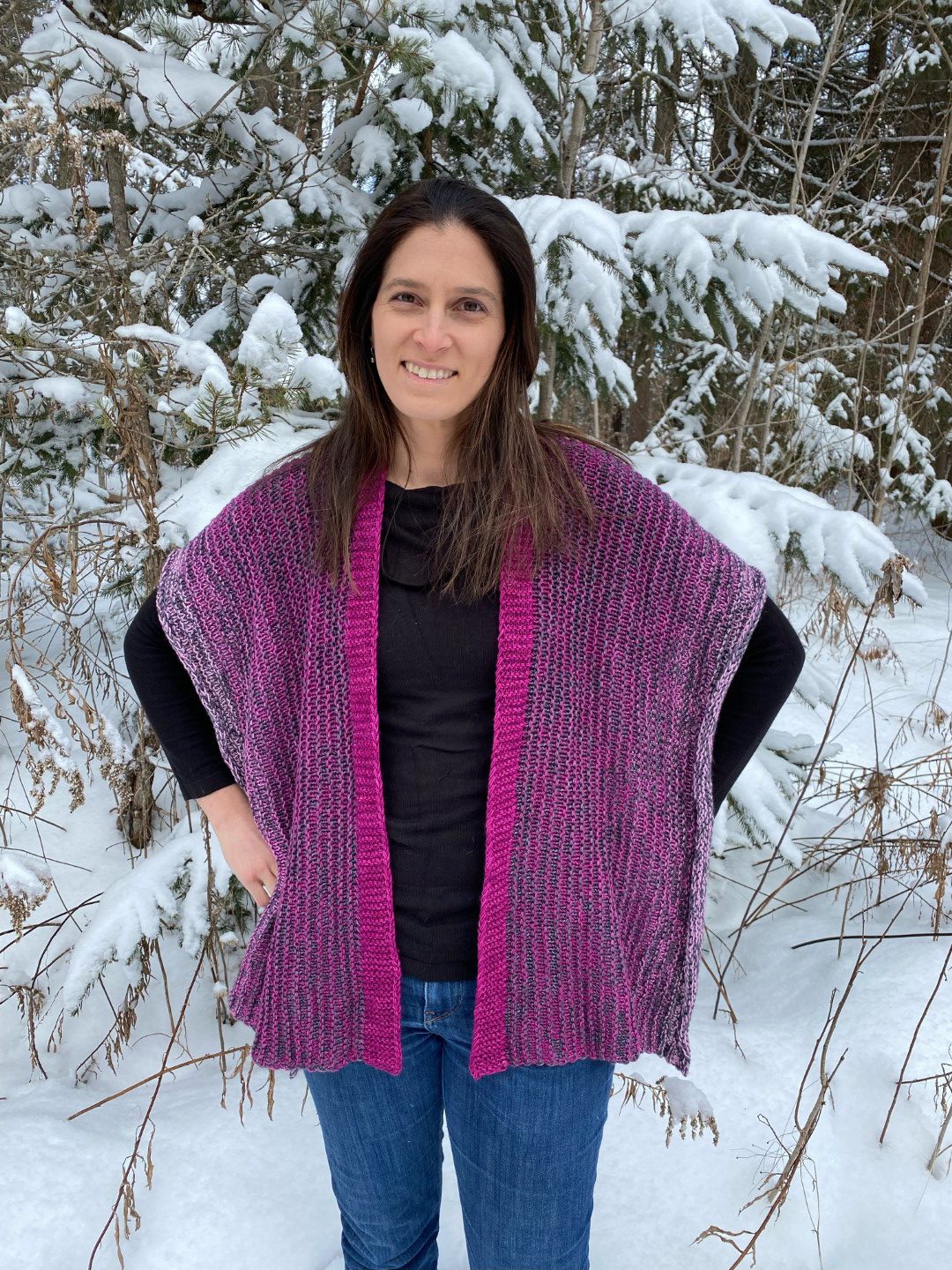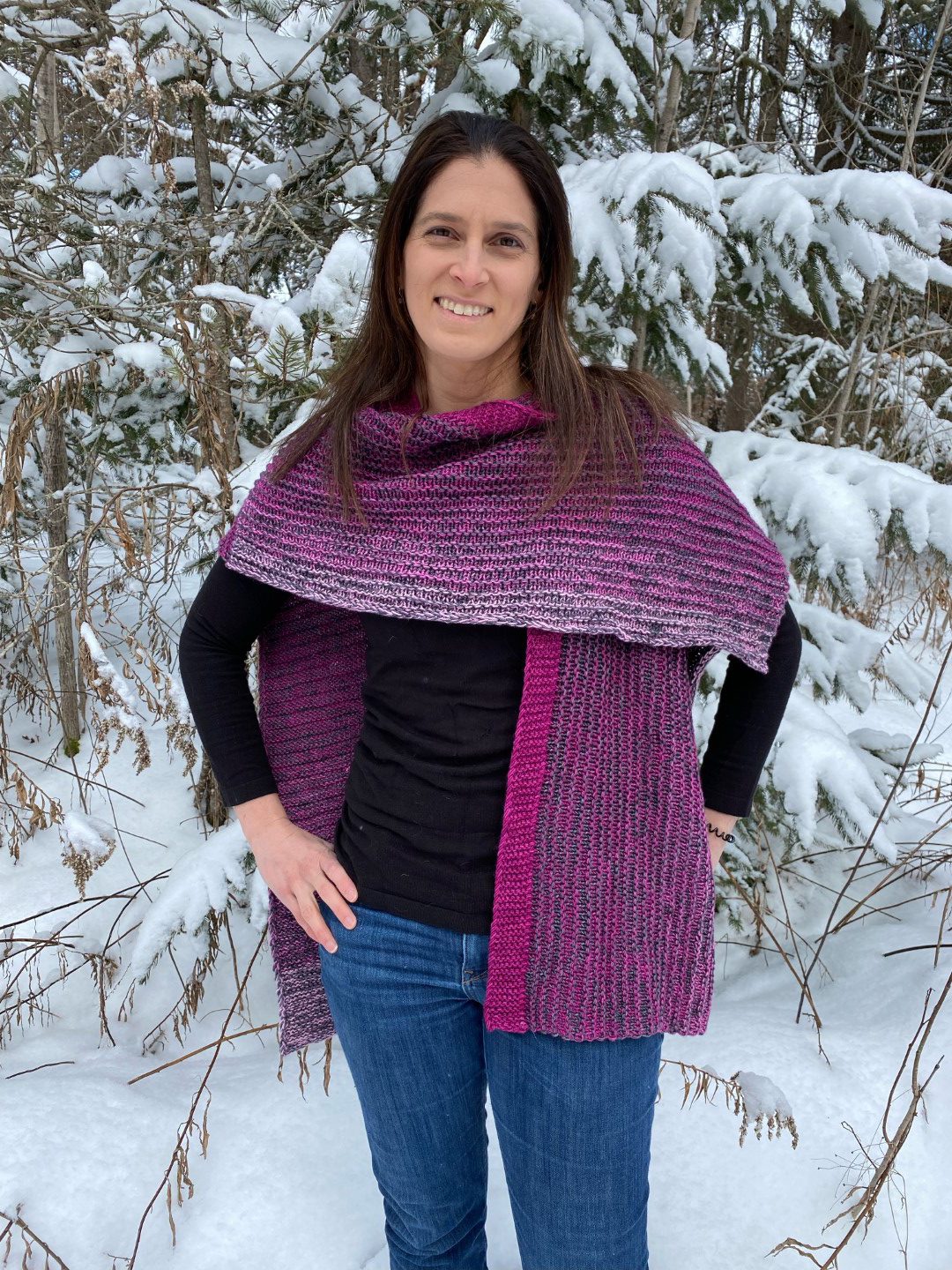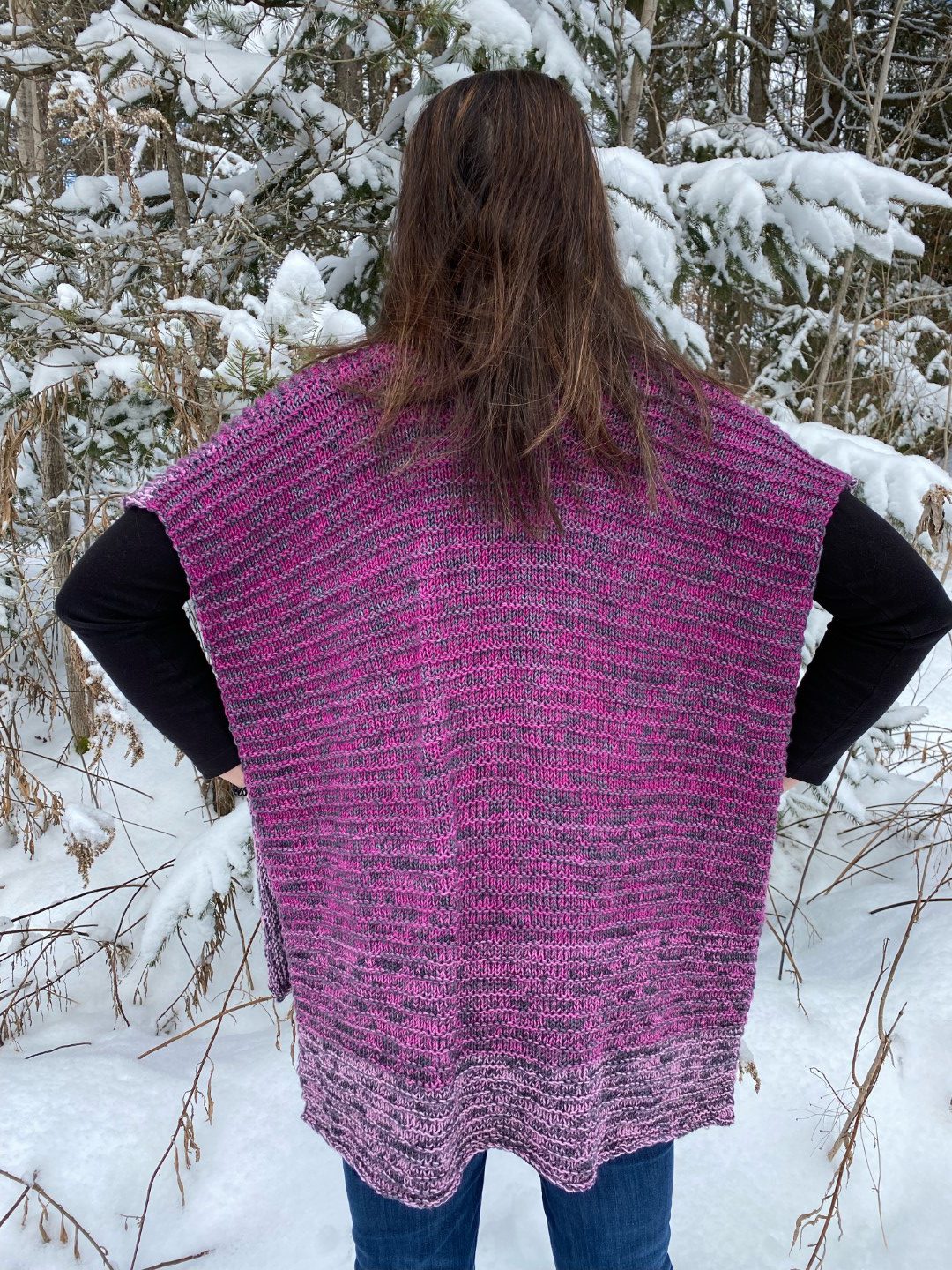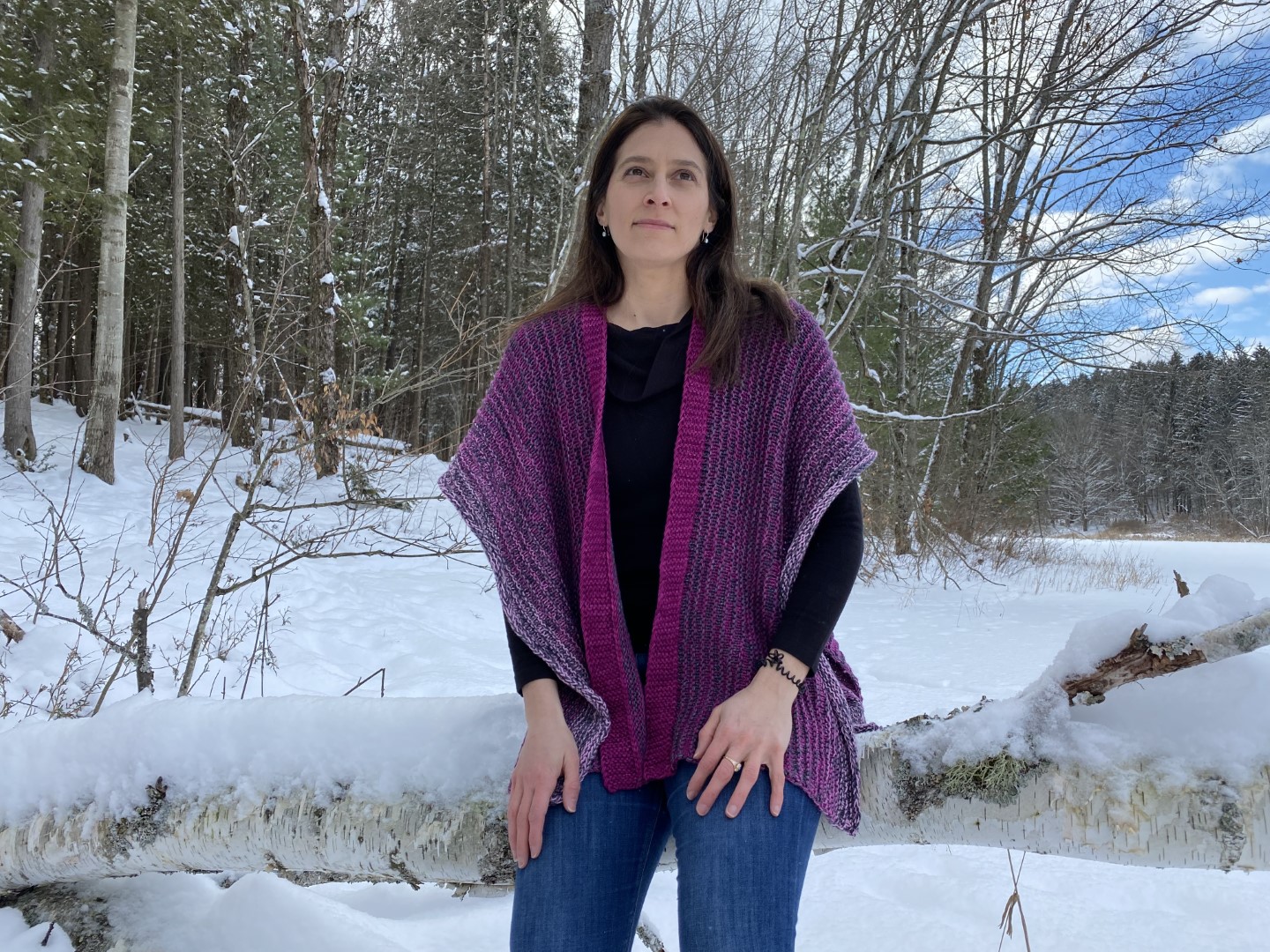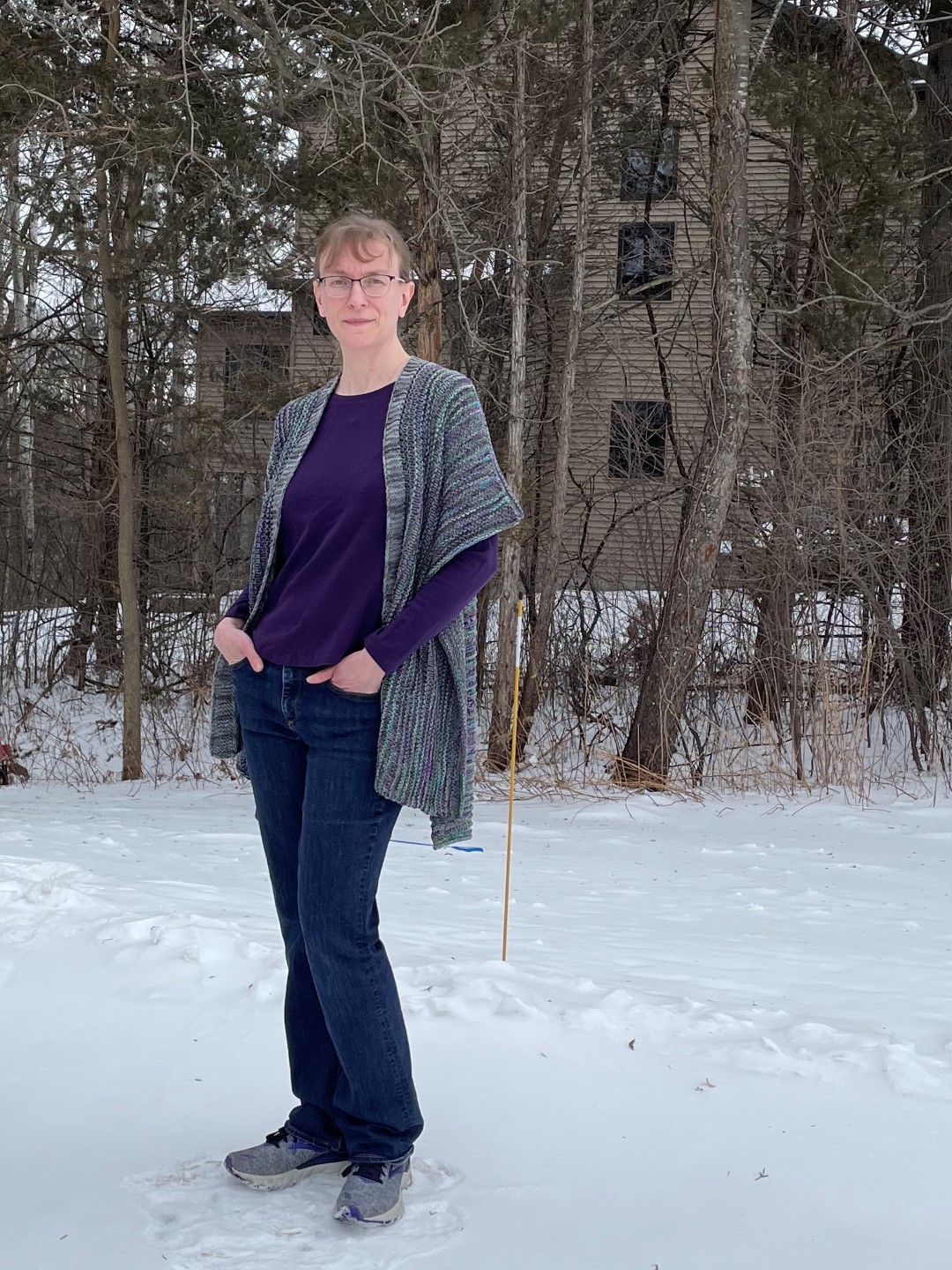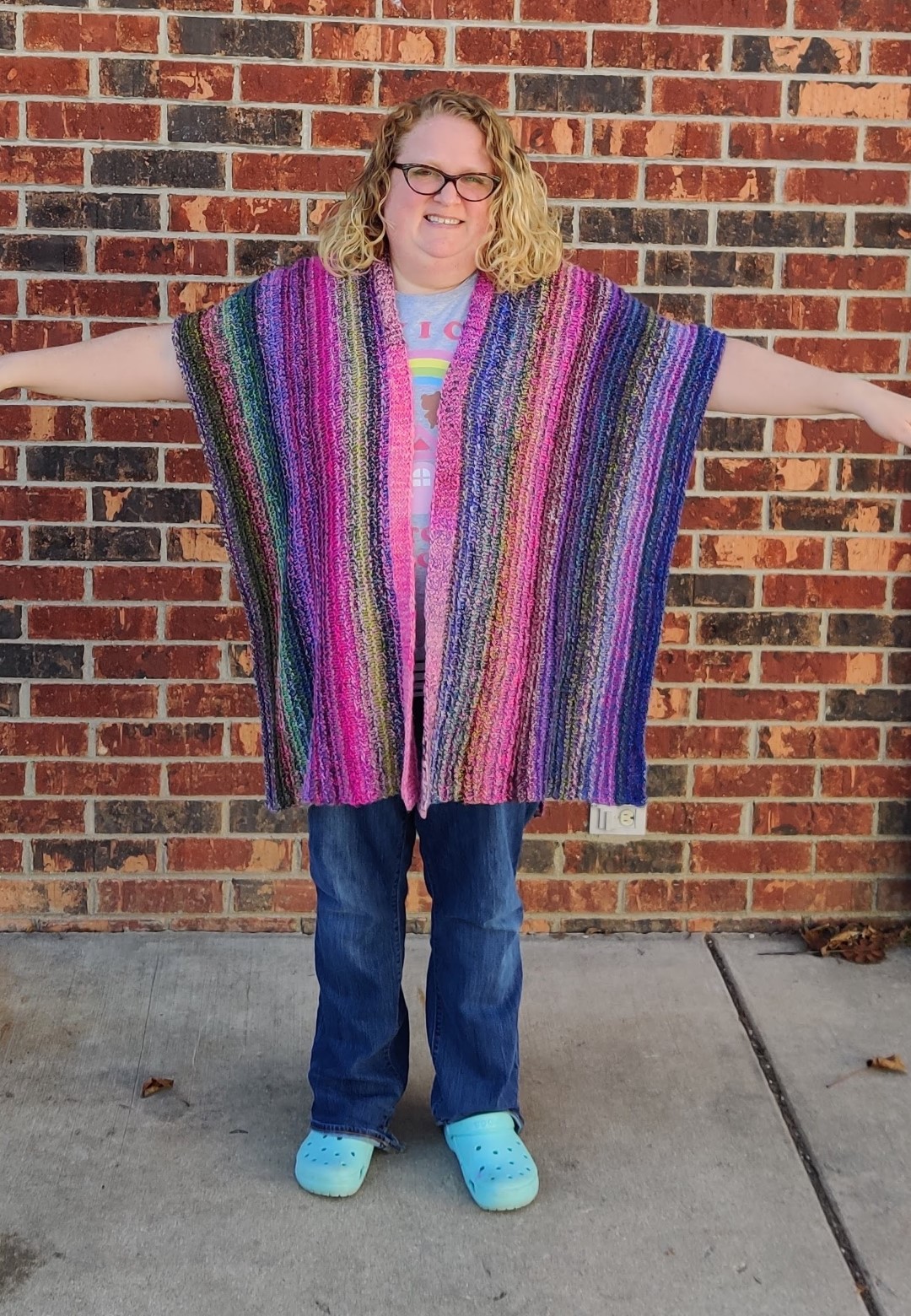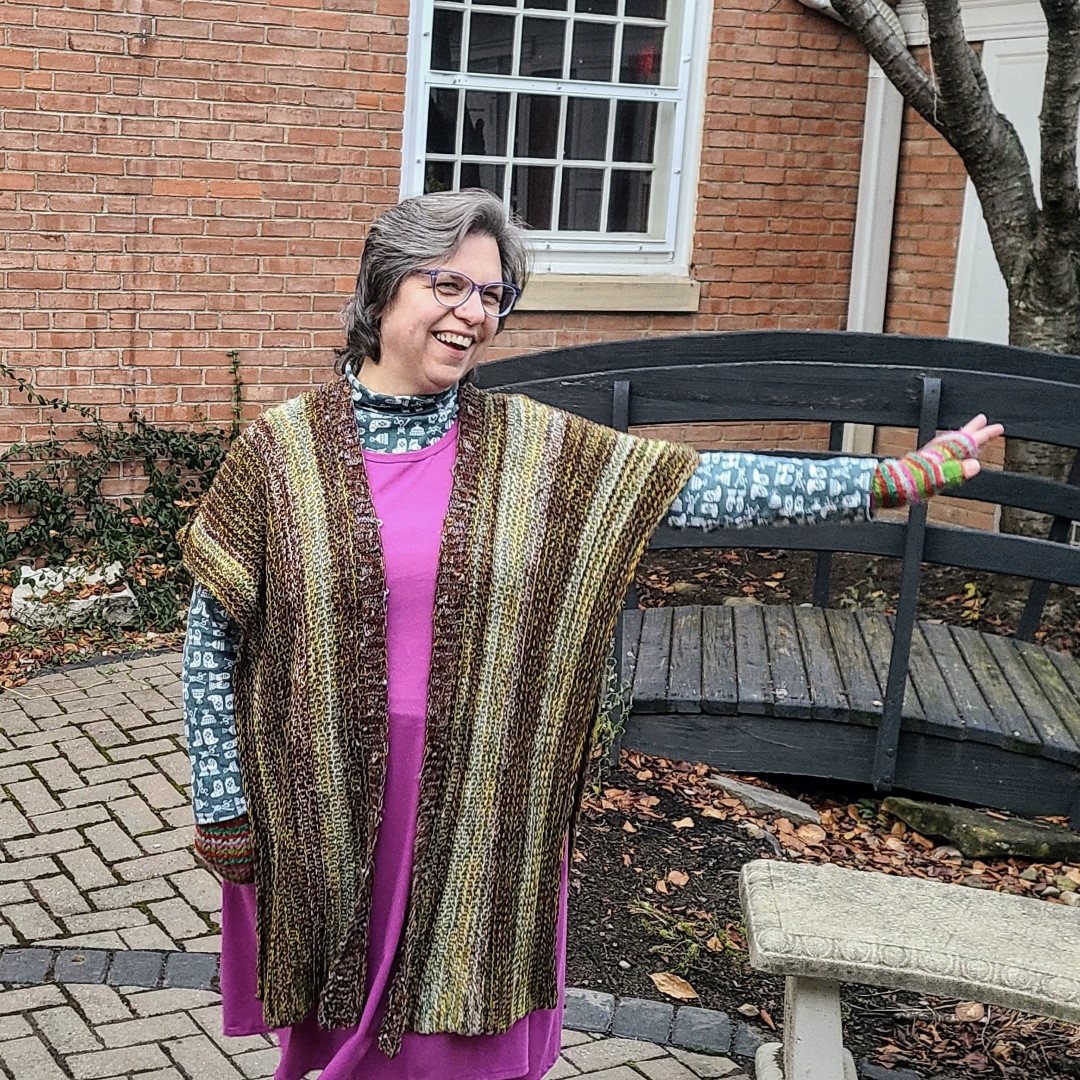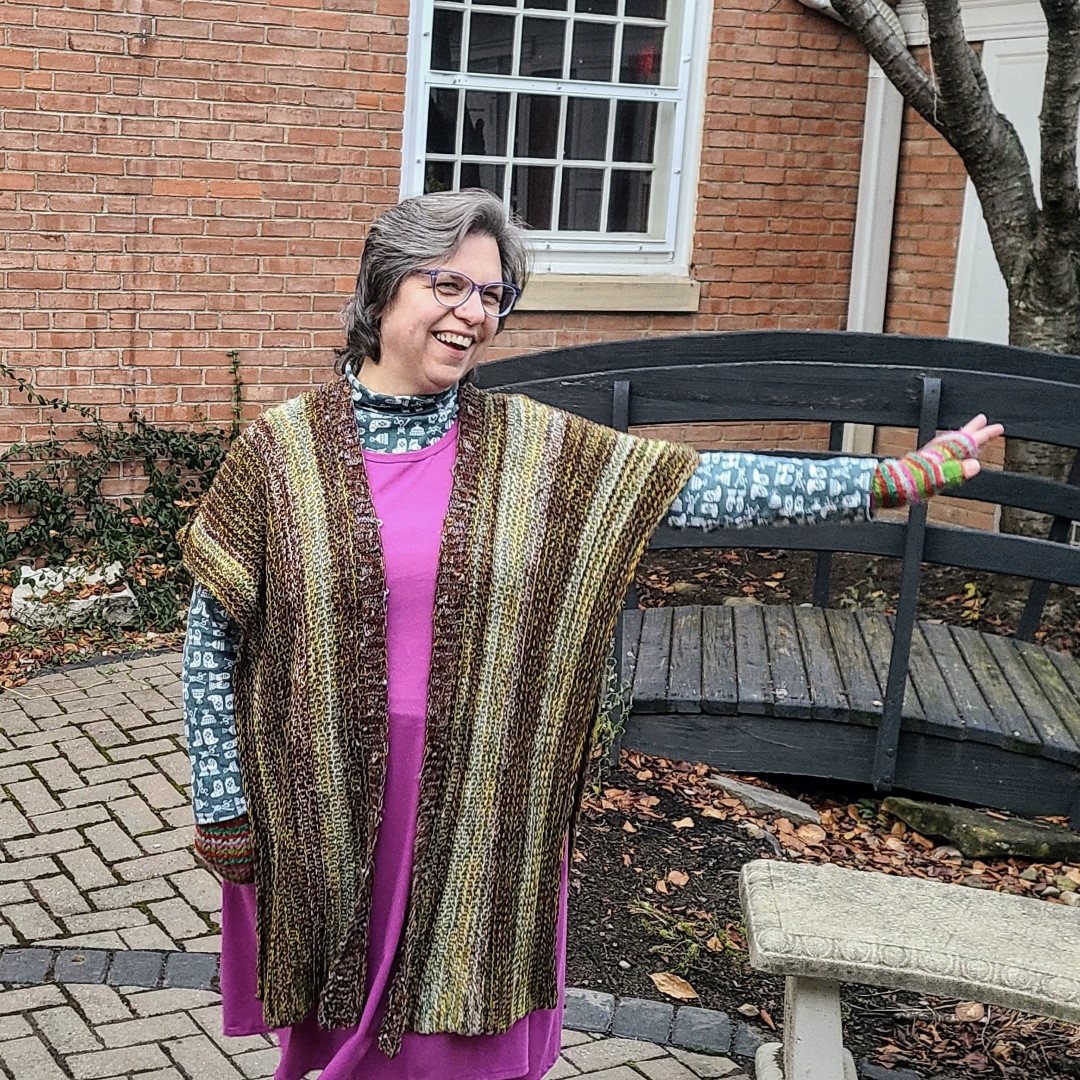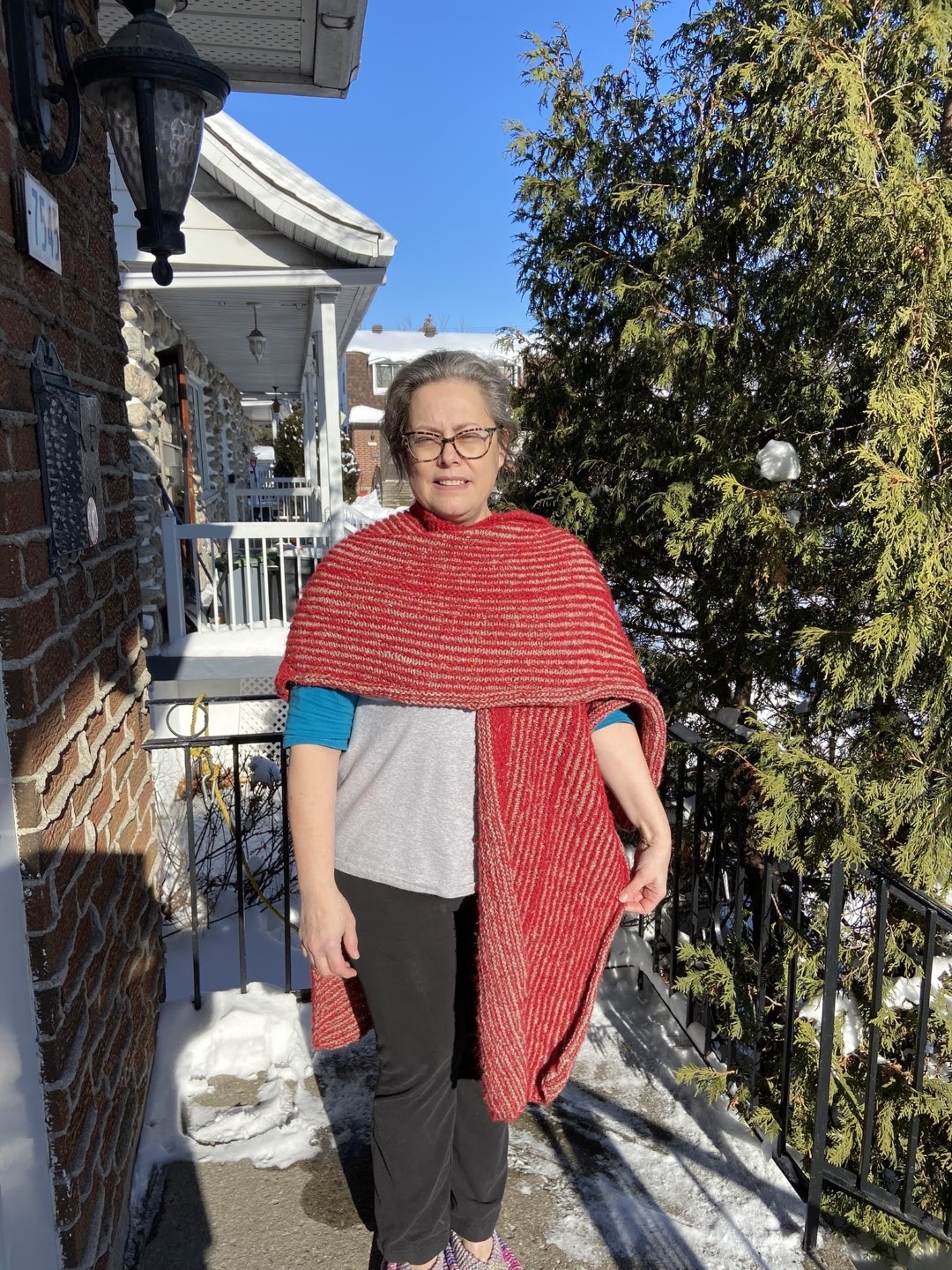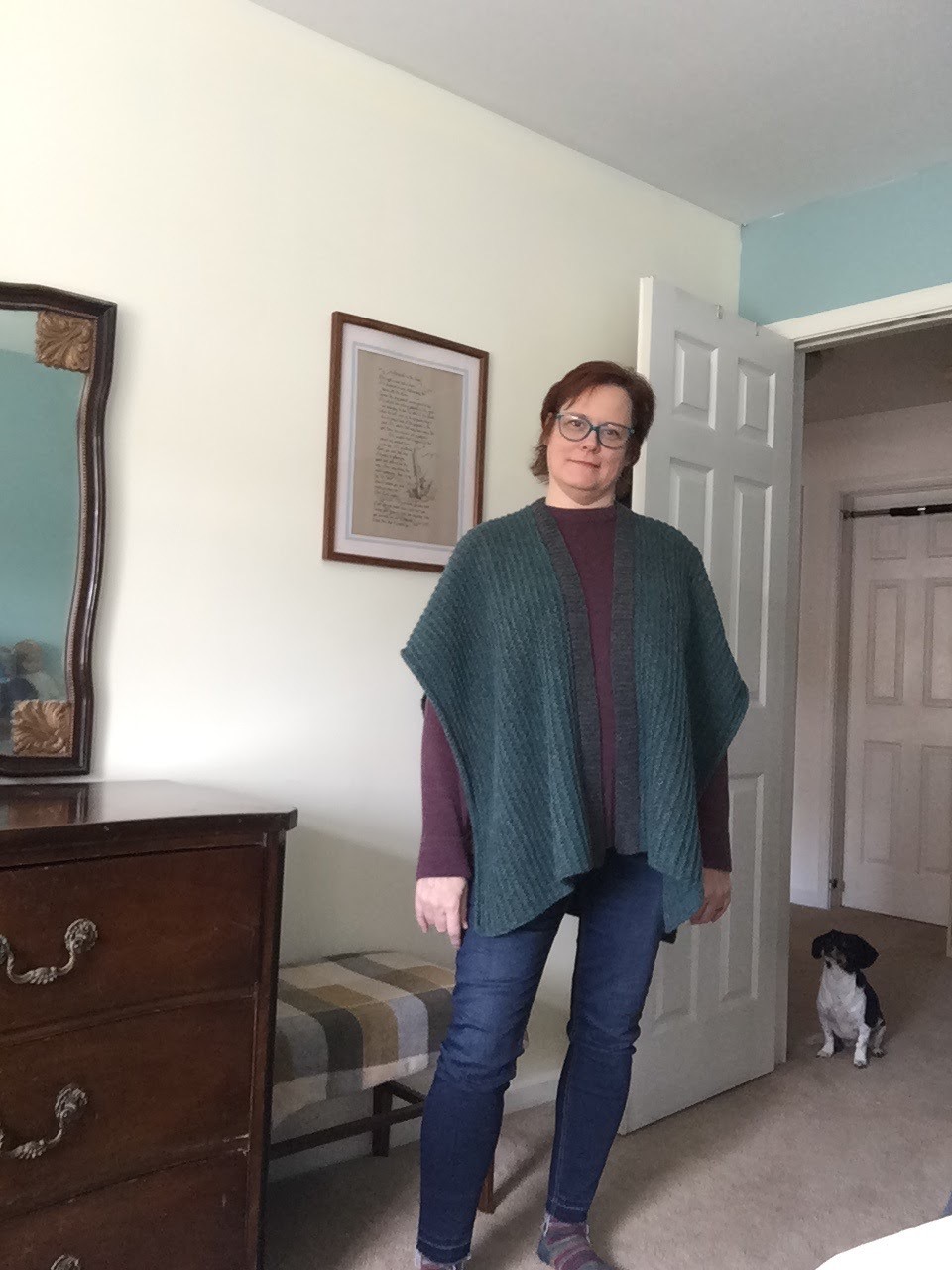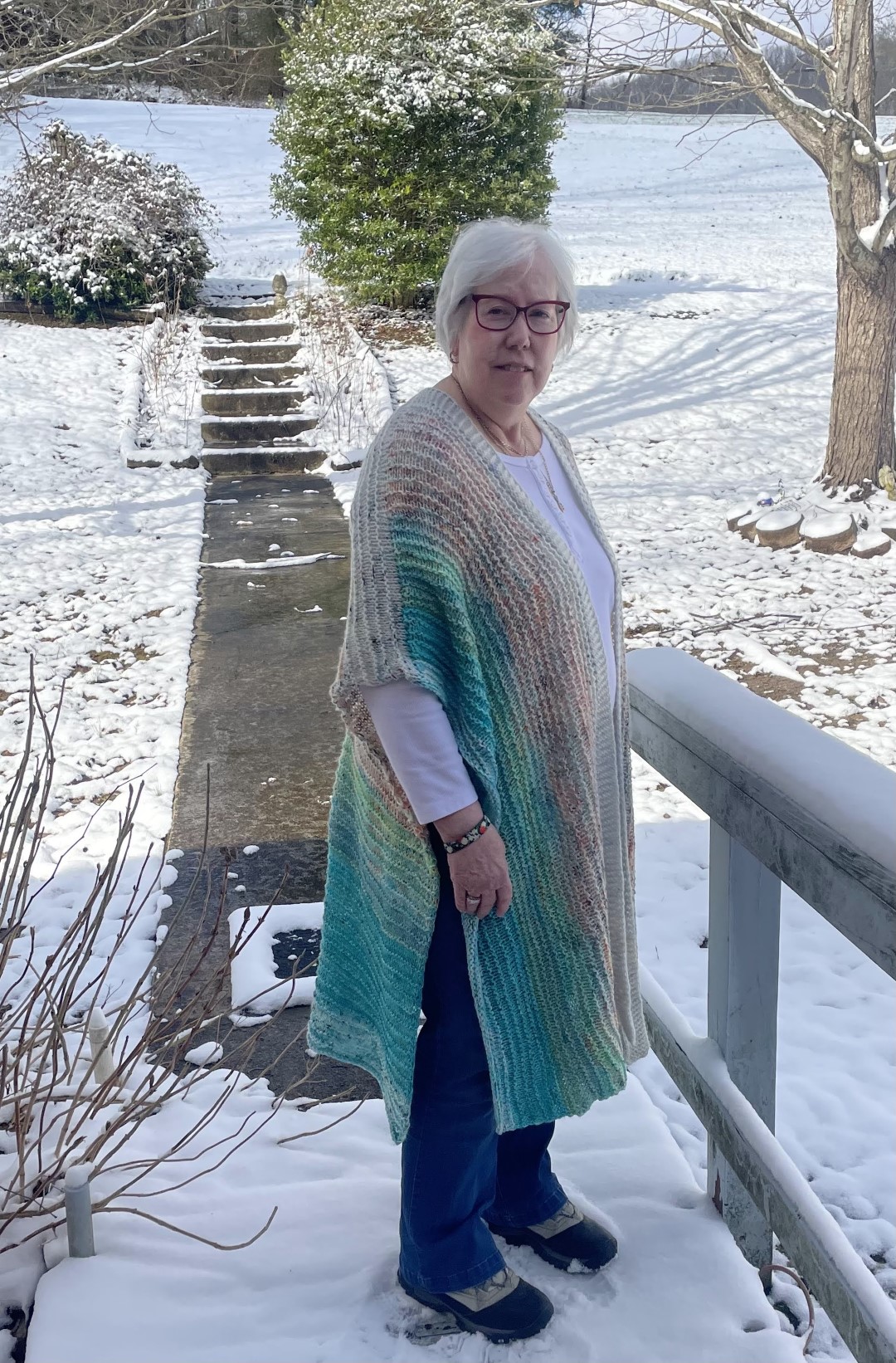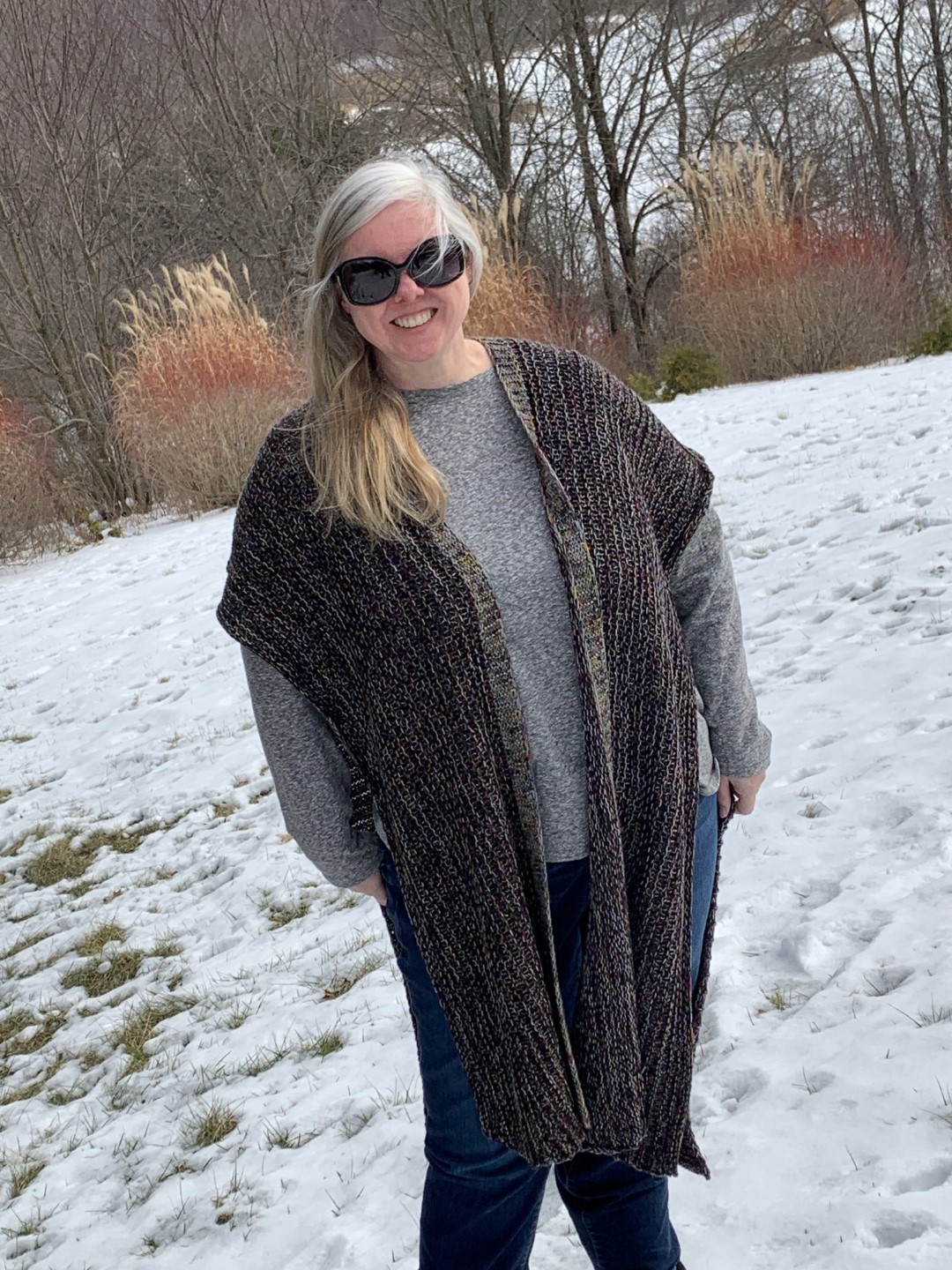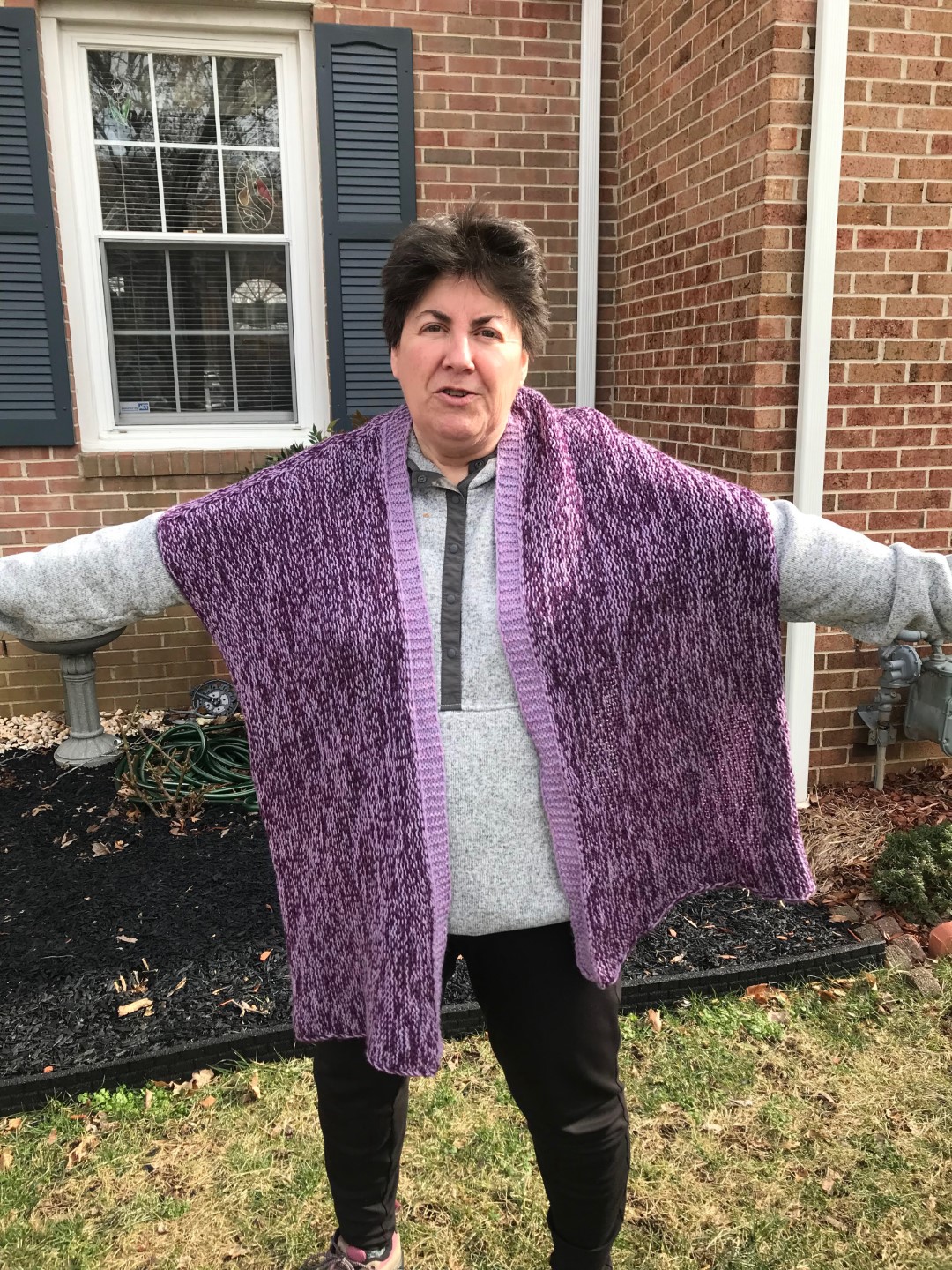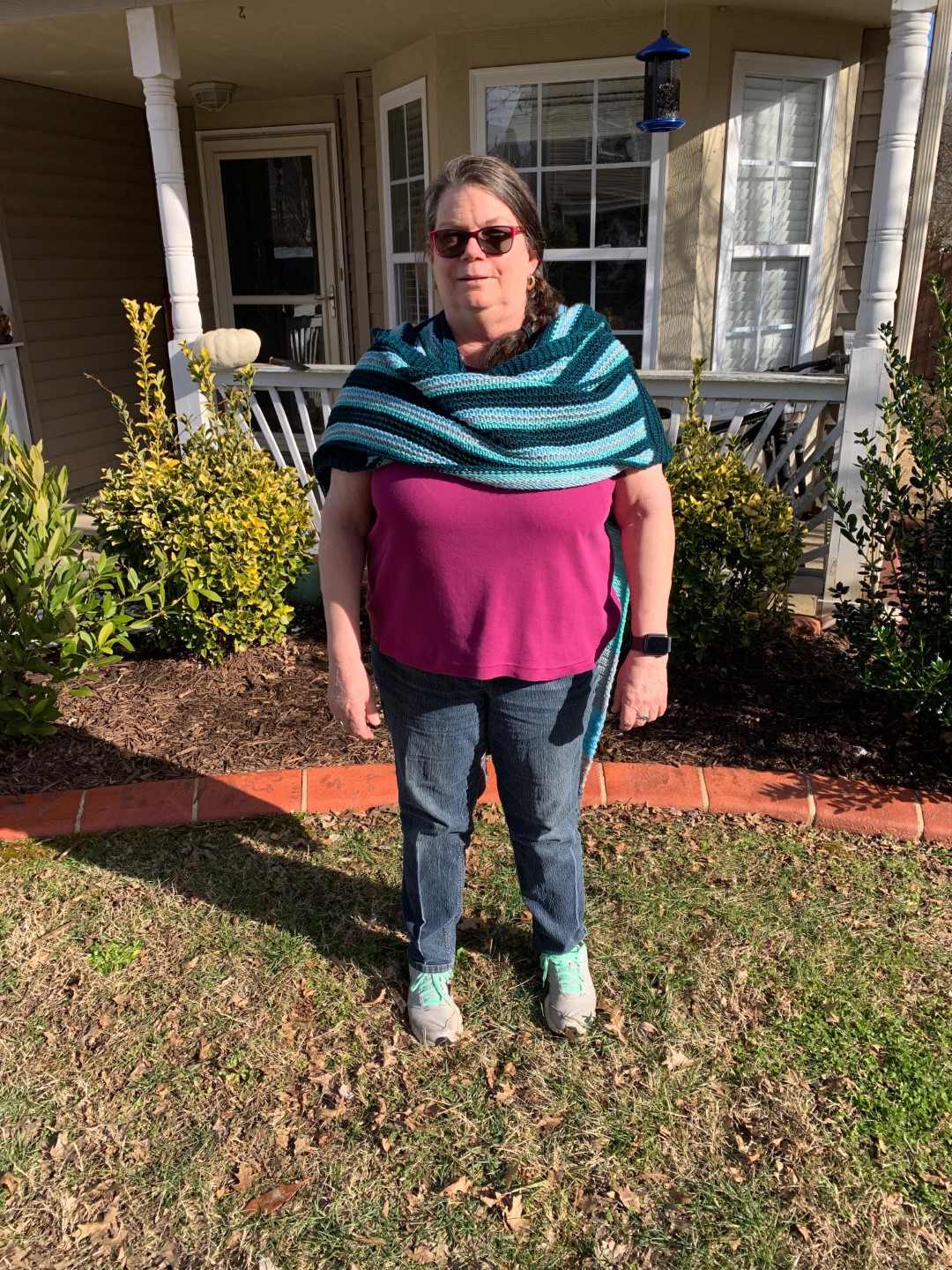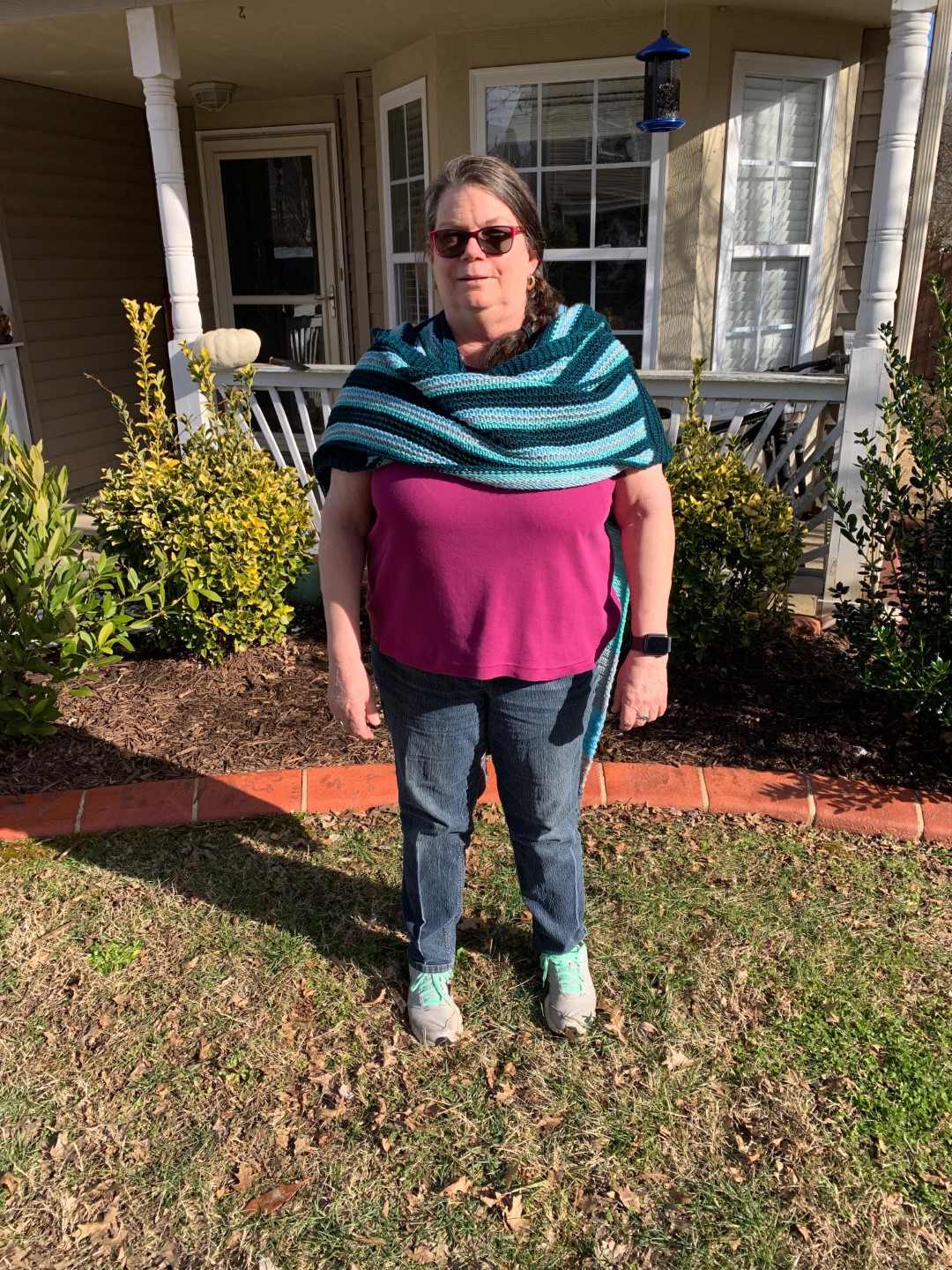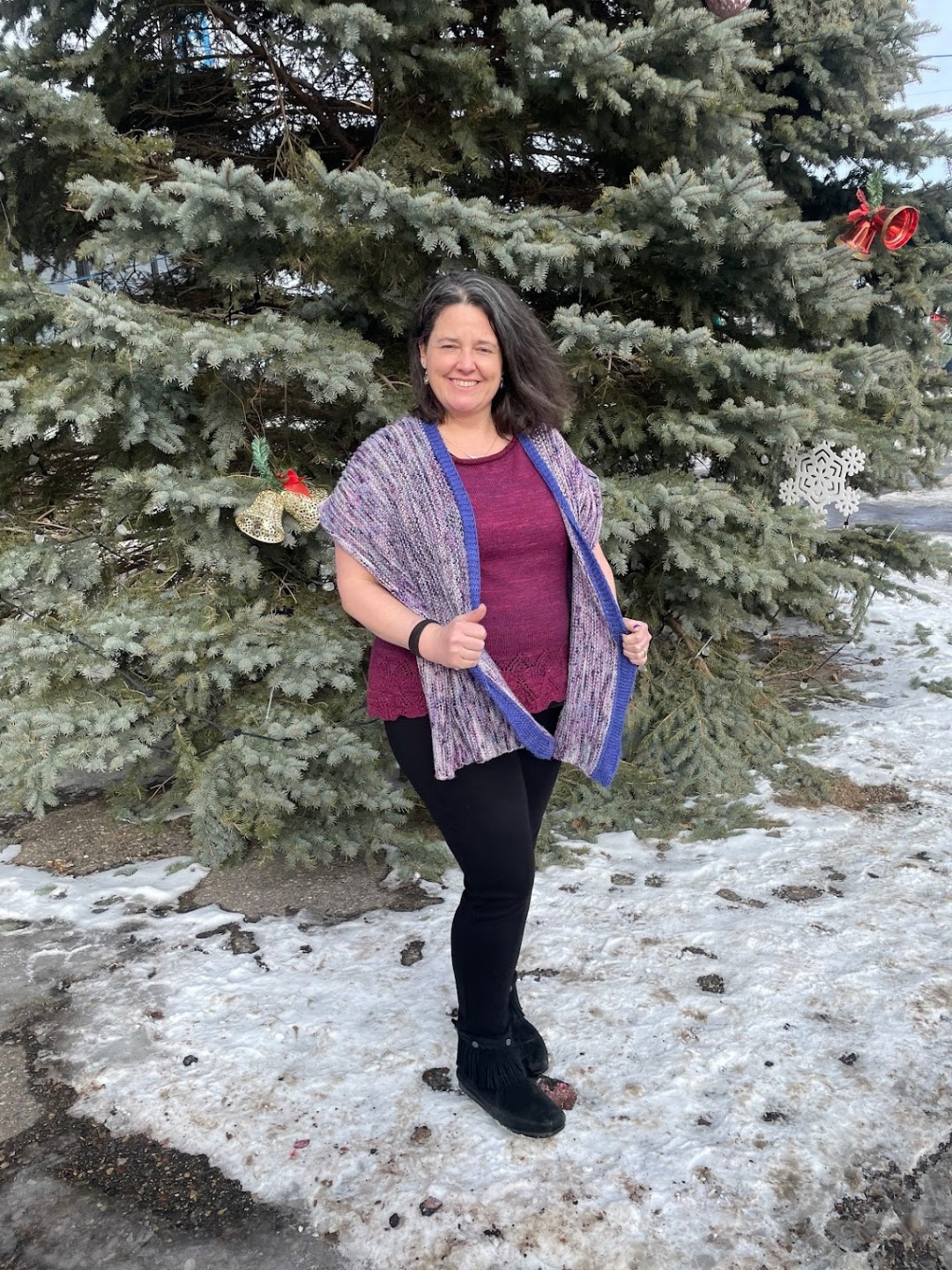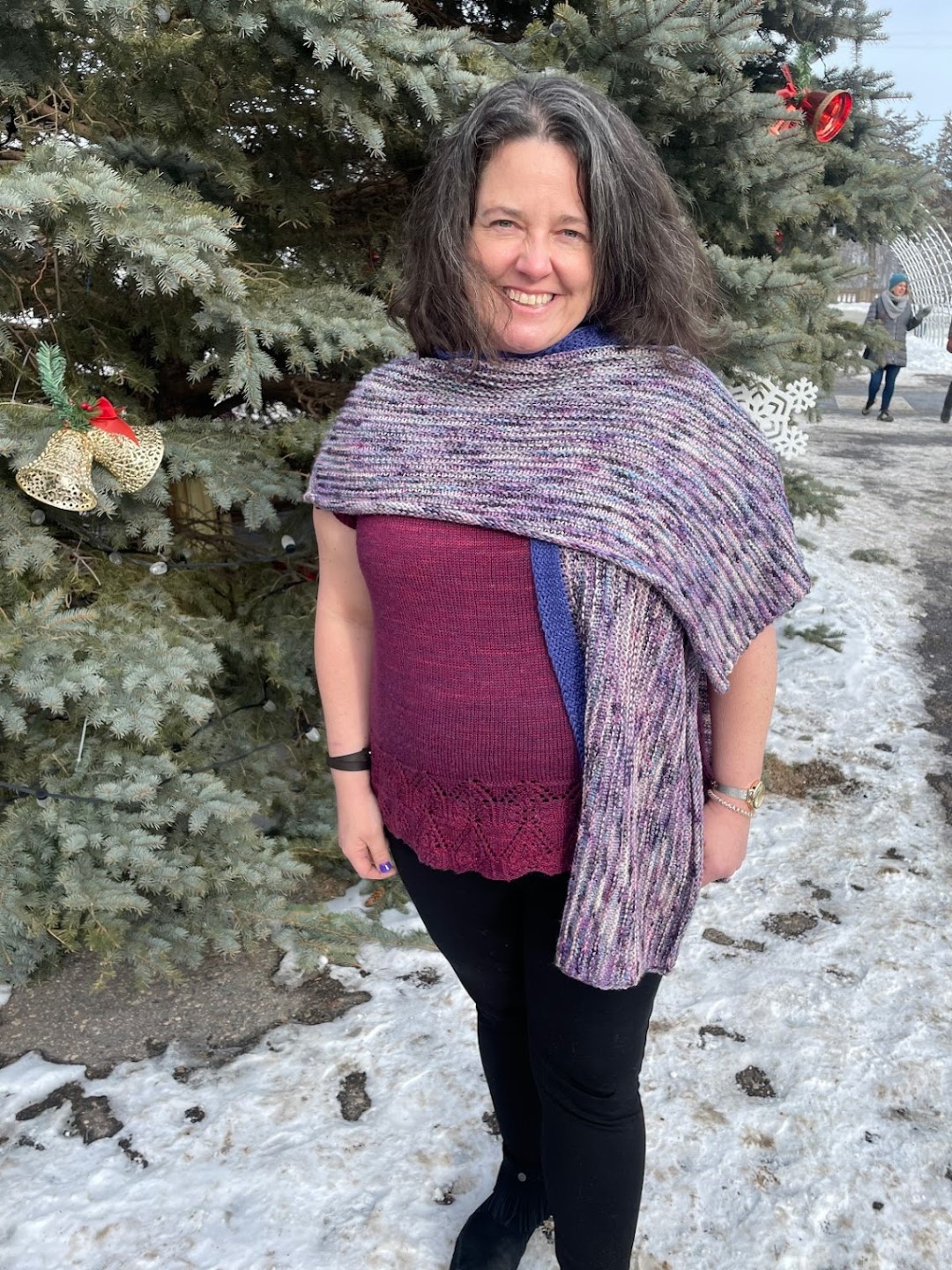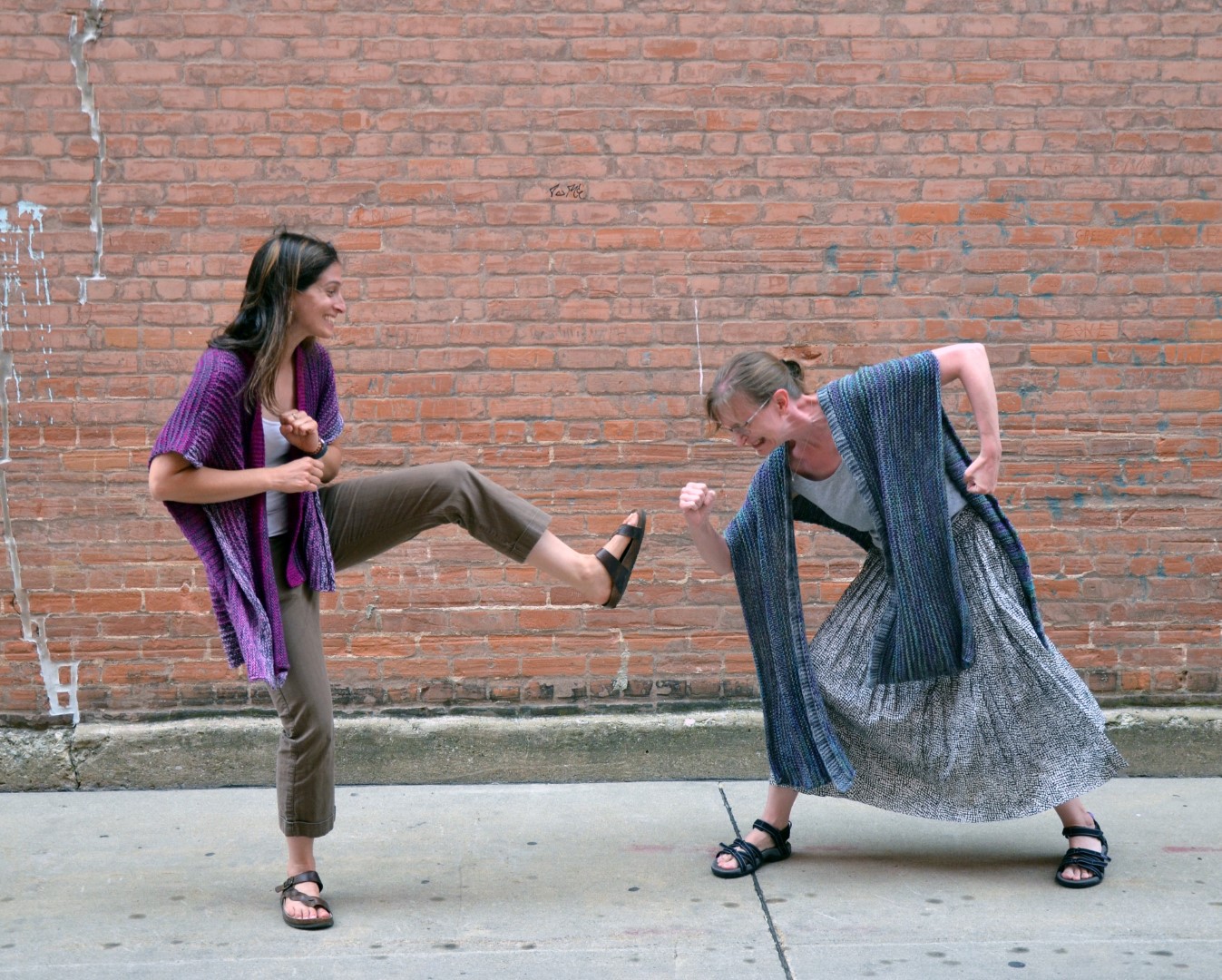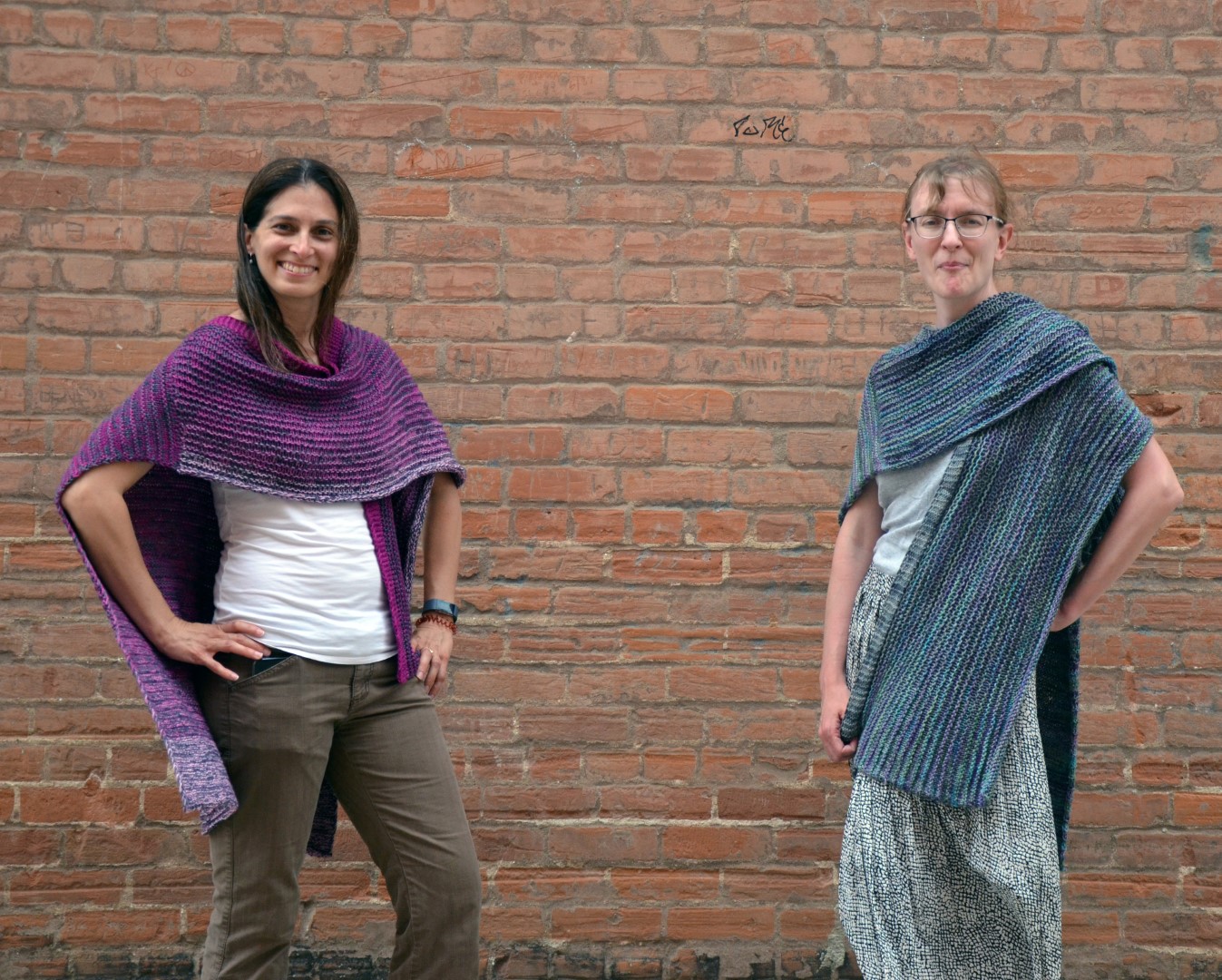 Semantics is the study of meanings. It felt like the perfect name for this design in marled yarns. The piece is equal parts poncho, cardigan, shawl and blanket. This cozy-comfy knit features 2 colors of fingering weight yarn marled together with trim in 1 of the colors held double. This project would be a great one to use up scraps as well! Throughout the design process, I discovered this shaped piece does, in fact, have its own name: it's a ruana, but SEMANTICS still makes sense to me for this easy-fit design. This size-inclusive piece has 16 possible sizes based on the wearer's unique size and style preferences.
Find full gallery images here.
YARN
Sample uses fingering weight yarn held double throughout. This creates a marled effect in the body fabric. One strand of DK weight yarn may be substituted throughout to achieve gauge. Use gram estimates for DK weight approximation. I suggest a wool, wool/nylon, or wool/silk blend yarn. Yarn estimate is based on fingering weight skeins with 462 yd / 422 m per 100 g. Yarn with fewer yards / meters per 100 g may require more yarn.
MC1: Knit Picks Stroll Fingering Solids, Heathers & Twists 75% Superwash Merino, 25% Nylon, 231 yd / 211 m per 50 g
MC2: Knit Picks Stroll Fingering Tonal, 75% Superwash Merino, 25% Nylon, 462 yd / 422 m per 100 g

Sample shown in size L2W2. MC1 is held double for the trim, and MC1 is held with MC2 for the body.
MC1: Knitpicks Stroll Fingering Solids, Heathers & Twists, Colorway: Dove Heather, 1171 yd / 1071 m used (254 g)
MC2: Knitpicks Stroll Fingering Tonal, Colorway: Train Station, 1114 yd / 1018 m used (241 g)
TOTAL YARN USED IN SAMPLE: 2284 yd / 2089 m (495 g)
SIZES
Each size is determined by a unique combination of your preferred length (L), measured from shoulder to fingertip and your preferred width (W), measured from elbow to elbow.
L1 (L2, L3, L4)
24" (27", 30", 33") / 61 (69, 76, 84) cm
W1 (W2, W3, W4)
28.5" (31", 33.25", 35.5") / 72 (79, 84, 90) cm
GAUGE & NEEDLES
Both the front and back of the piece use the same 4-row garter ridge pattern repeat. The fabric hangs differently on the front and back, and thus is listed both ways. The gauge listed represents the finished garment gauge after blocking.

NOTE: some test knitters created multiple swatches to be able to experiment with the drape of the fabric. The weight of the finished garment pulls the piece significantly.

FRONT: 13.25 stitches & 29.75 rows = 4" (10 cm)
BACK: 14 stitches & 27.5 rows = 4" (10 cm)
Gauge is not critical, but will impact amount of yarn used.

US 10 (6.0 mm) circular needle, minimum length 32" (80 cm) or size needed to get gauge
TECHNIQUES
Knit stitch, purl stitch, picking up stitches
PATTERN ATTRIBUTES
This size inclusive design is a written pattern with photo tutorials, a schematic, and a blank coloring page.
CLICK FOR CHOOSING A SIZE + YARN ESTIMATE
EXPLORE ON INSTAGRAM
#SemanticsKnit
Tech Editing: Bronwyn Hahn
Yarn Support: Knit Picks
Test knitting: Cathy A., Tammy B., Mandy B., Kristen D., Alexis E., Laura G., Kim G., Laura H., Valerie J., Brenda L., Mary M., Tiffany N., Dora N., Nathalie P., Pam S., Julia S., Kristen S., Katie T., Julie T., Paula Trz., & Allena W.
From Cathy A.
I love Shana's pattern designs. I have knit at least eight different patterns (some multiple times). The patterns have unique construction and are easy to follow. Shana responds to any questions in a very timely manor. She is always very positive and wants to make sure you are comfortable knitting her designs.
The Modular Bento Bag is such a fun, quick knit! The directions are easy to follow. You can't stop at making just one. Try all four sizes. Makes a great gift bag.
Cathy has knit and test knit many Shanalines Designs patterns including Seeking Balance, Moduloncho, Recalibrate, Semantics, Side Hustle Wrap (Light), Switching Stirpes Hat, and Modular Bento Bag.
Cathy A.
From Allena W. / Starknits
Shana is such a fun person and I enjoy spending time with her. Her energy comes through in classes and her patterns. I love the modular knitting and how her patterns are written. I love how open to making it your own Shana is. I've test knit a few of her patterns and she always is down for using handspun or different yarn or adding a detail to make it specific to the knitter.
Allena was a test knitter for Semantics, Modular Coffee Cup Cozy, Shoulder Season and Split Decision Mitts.