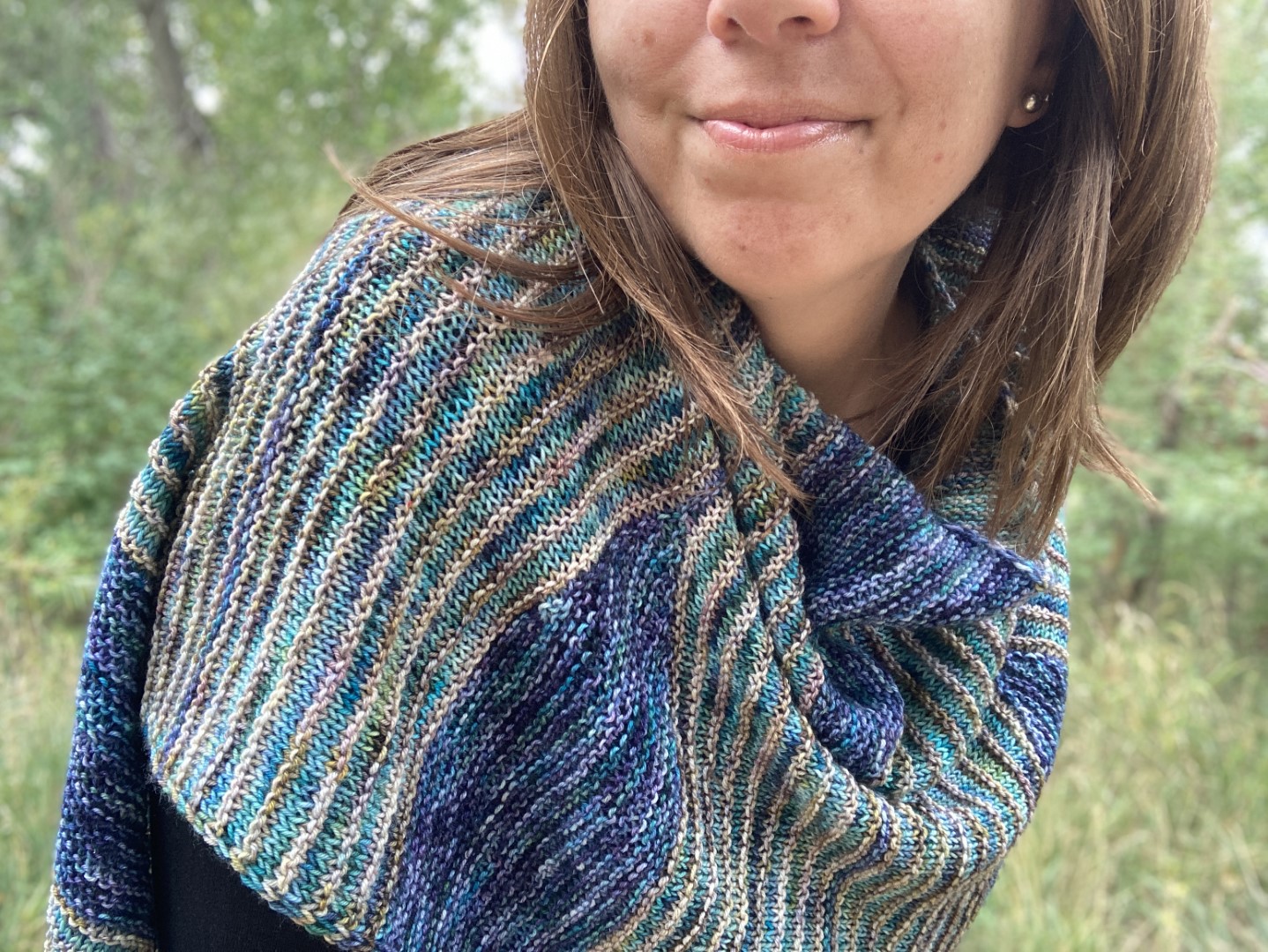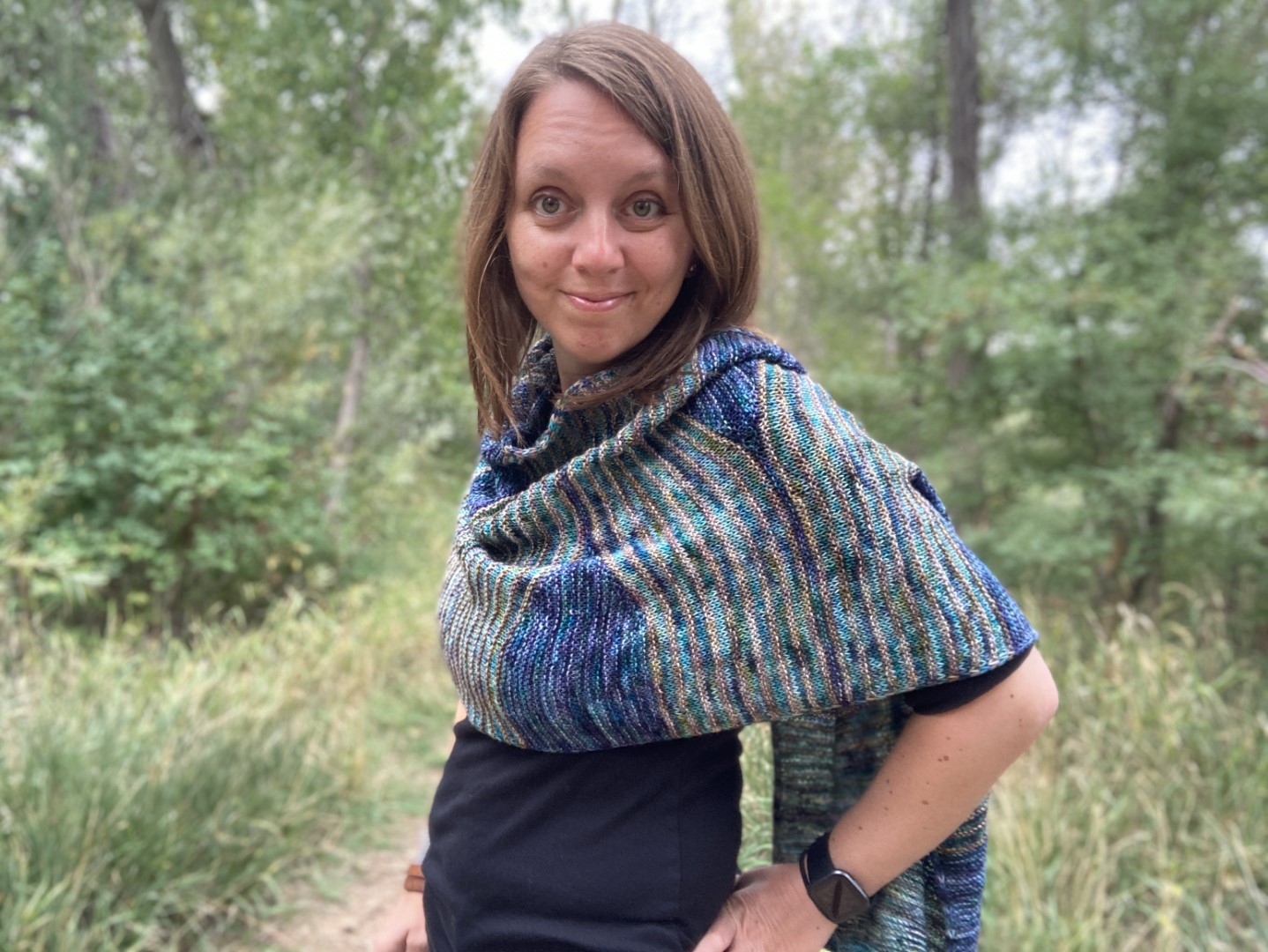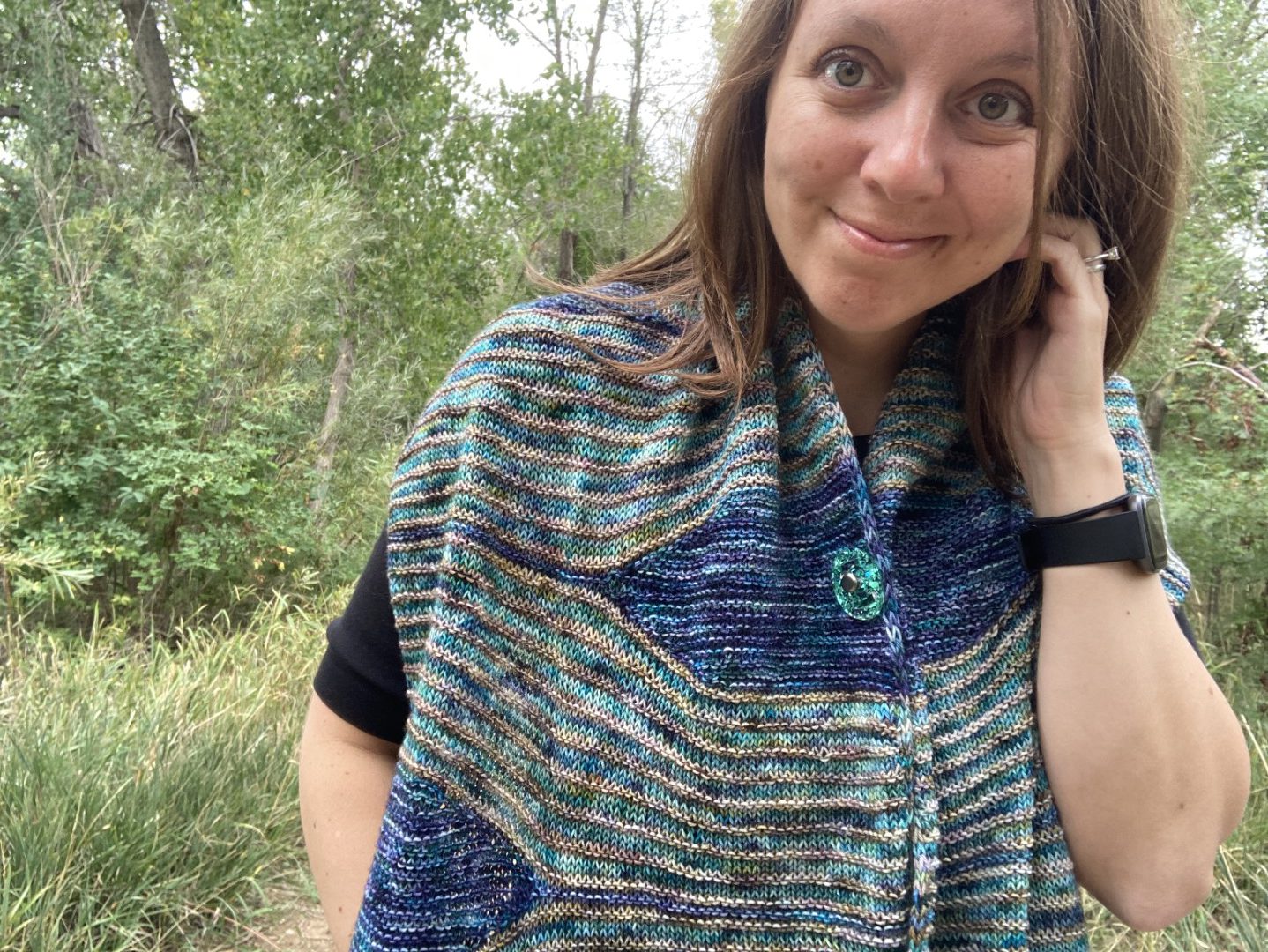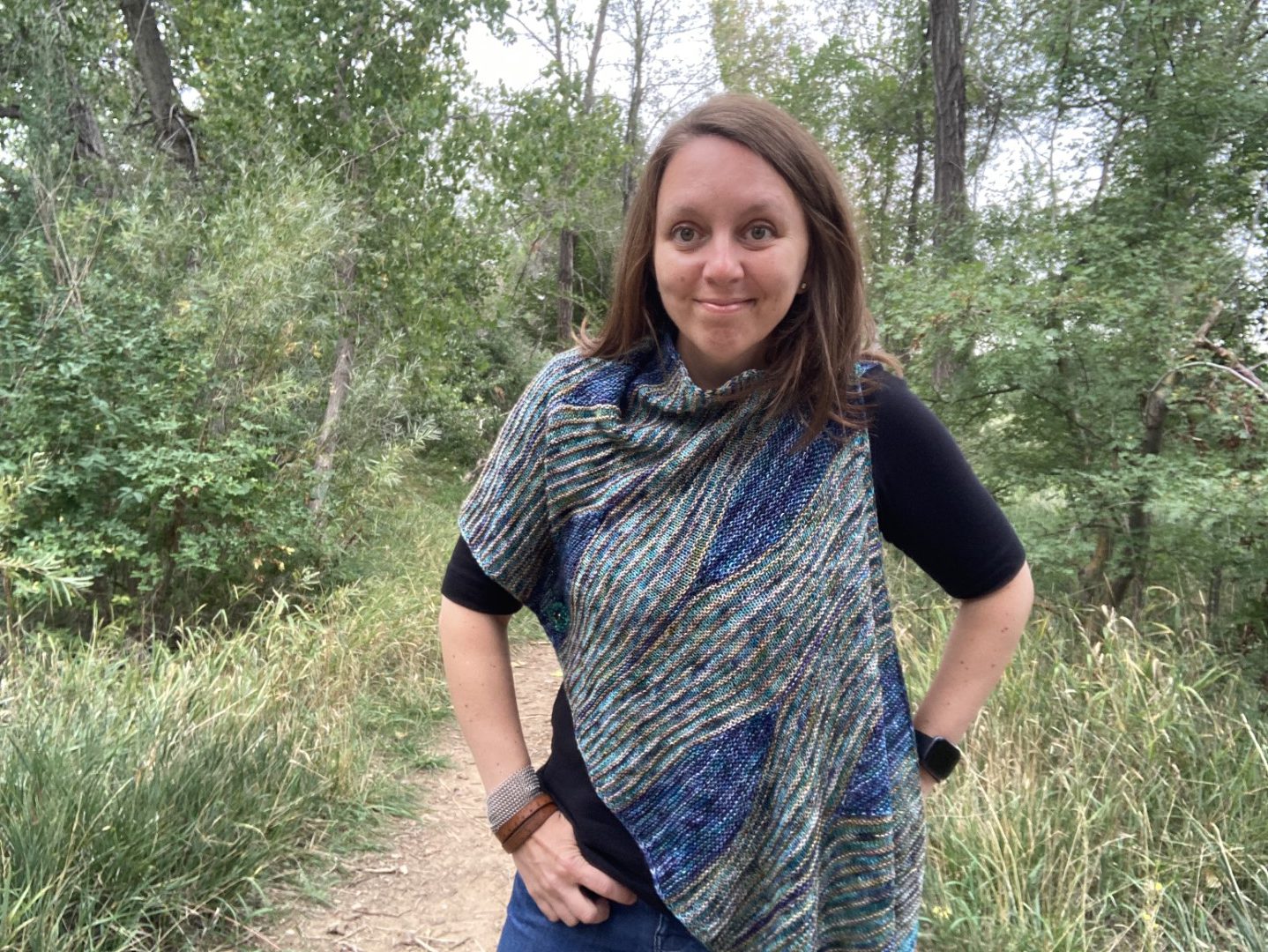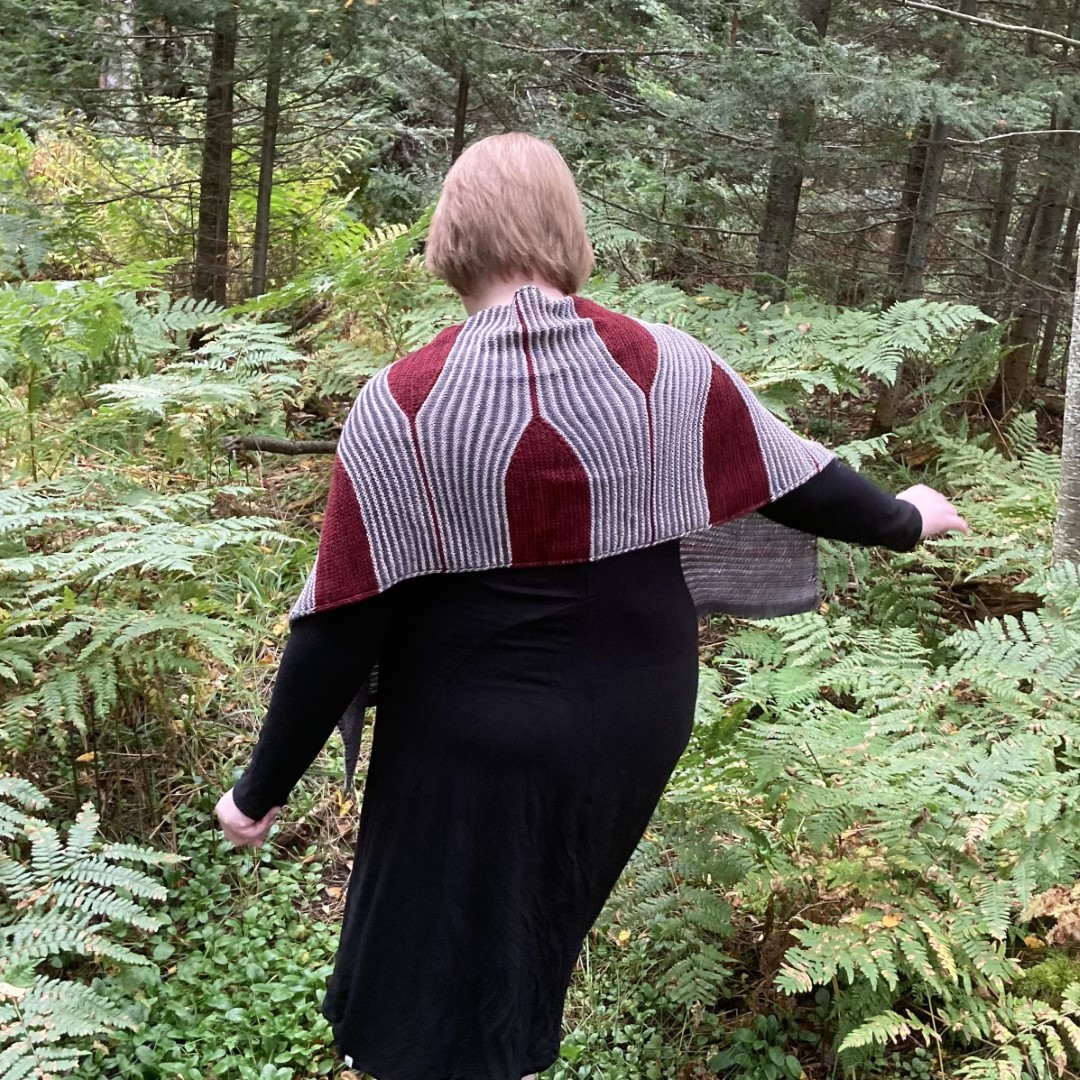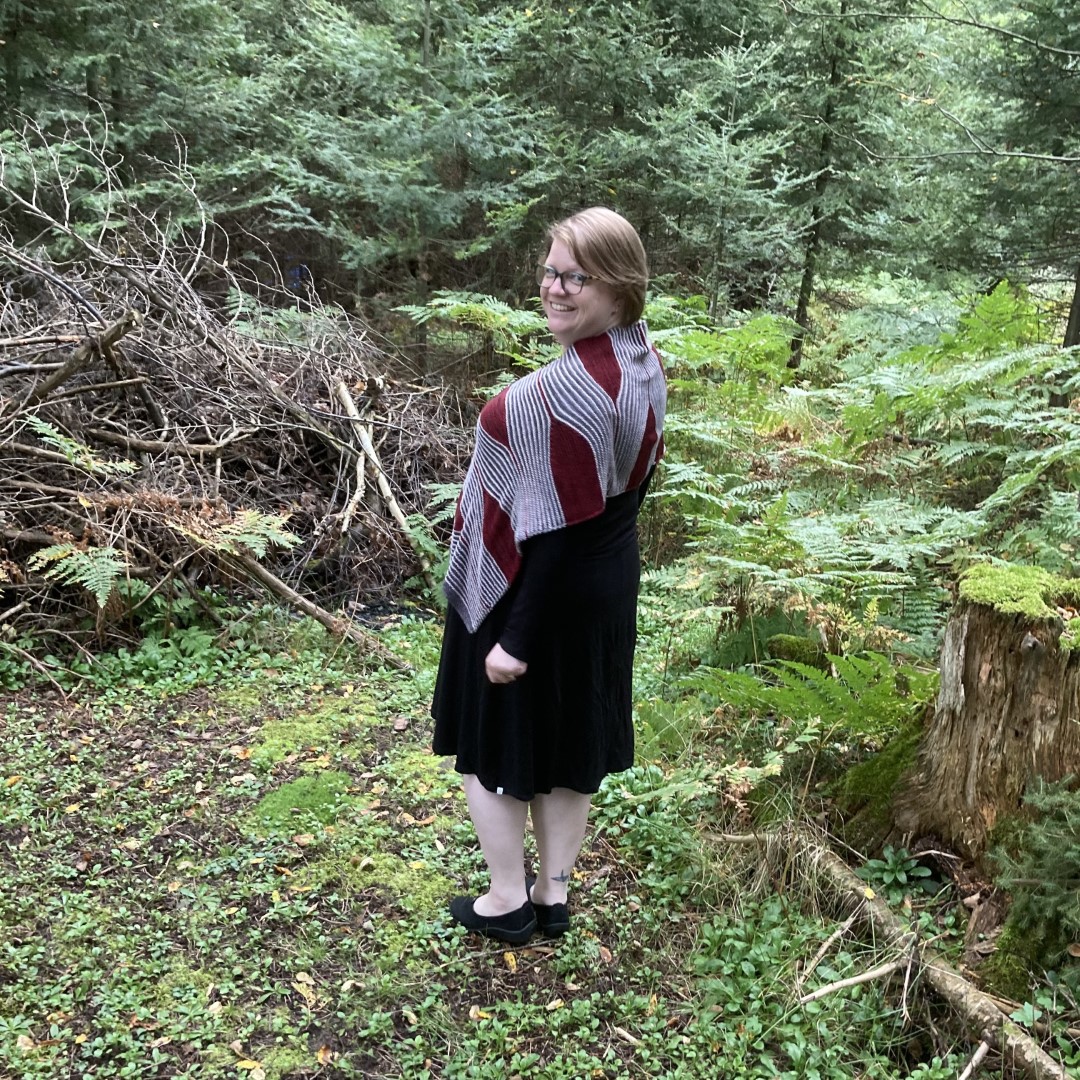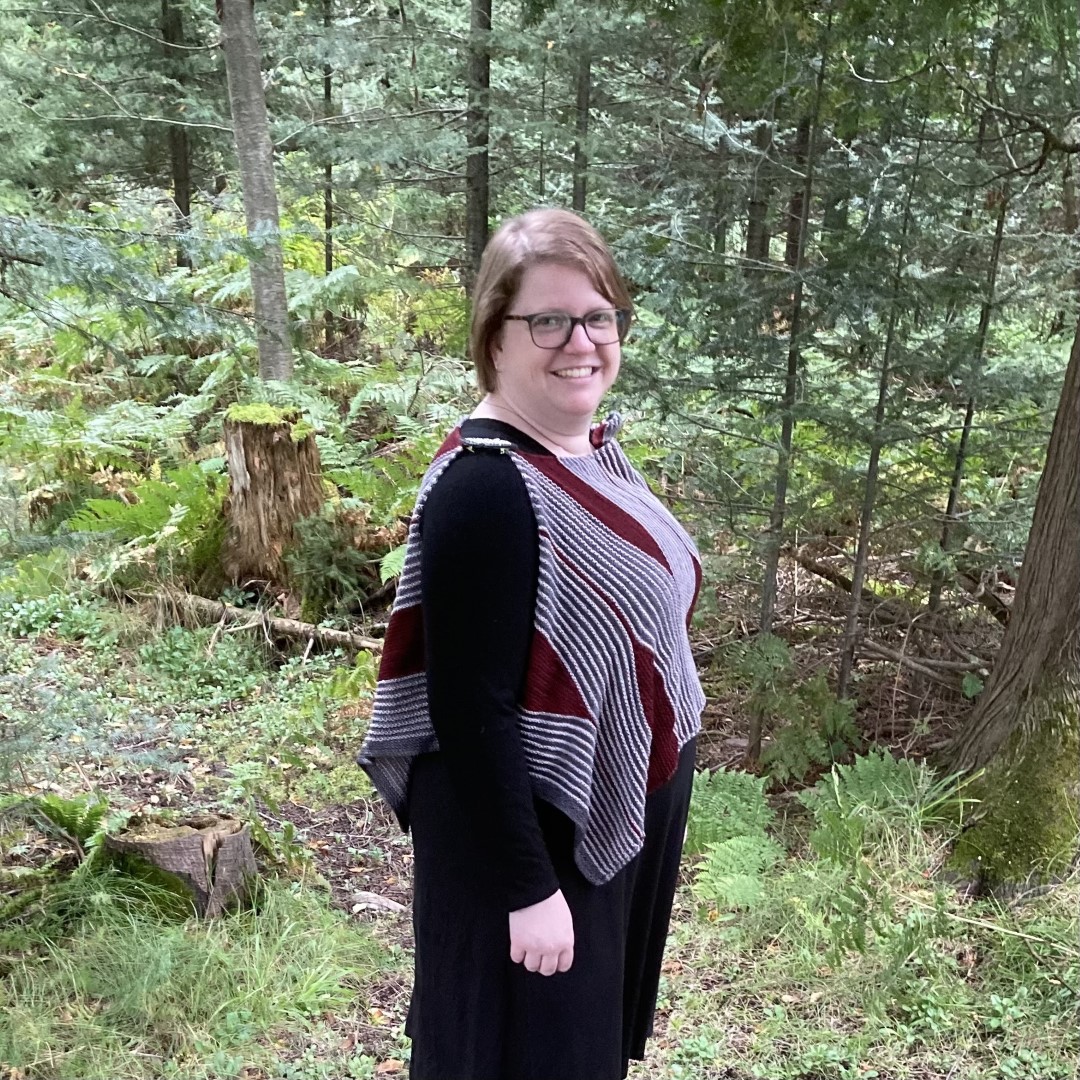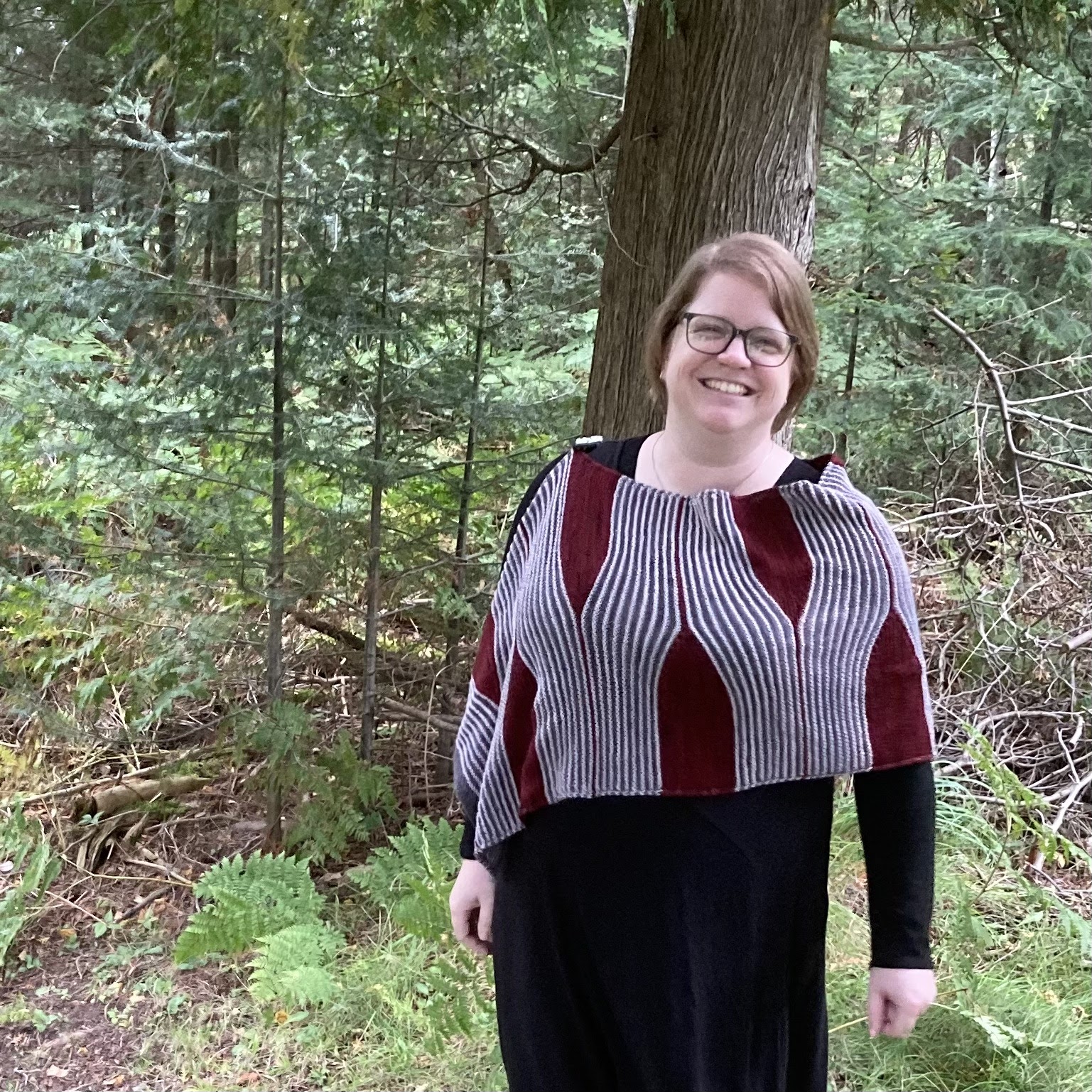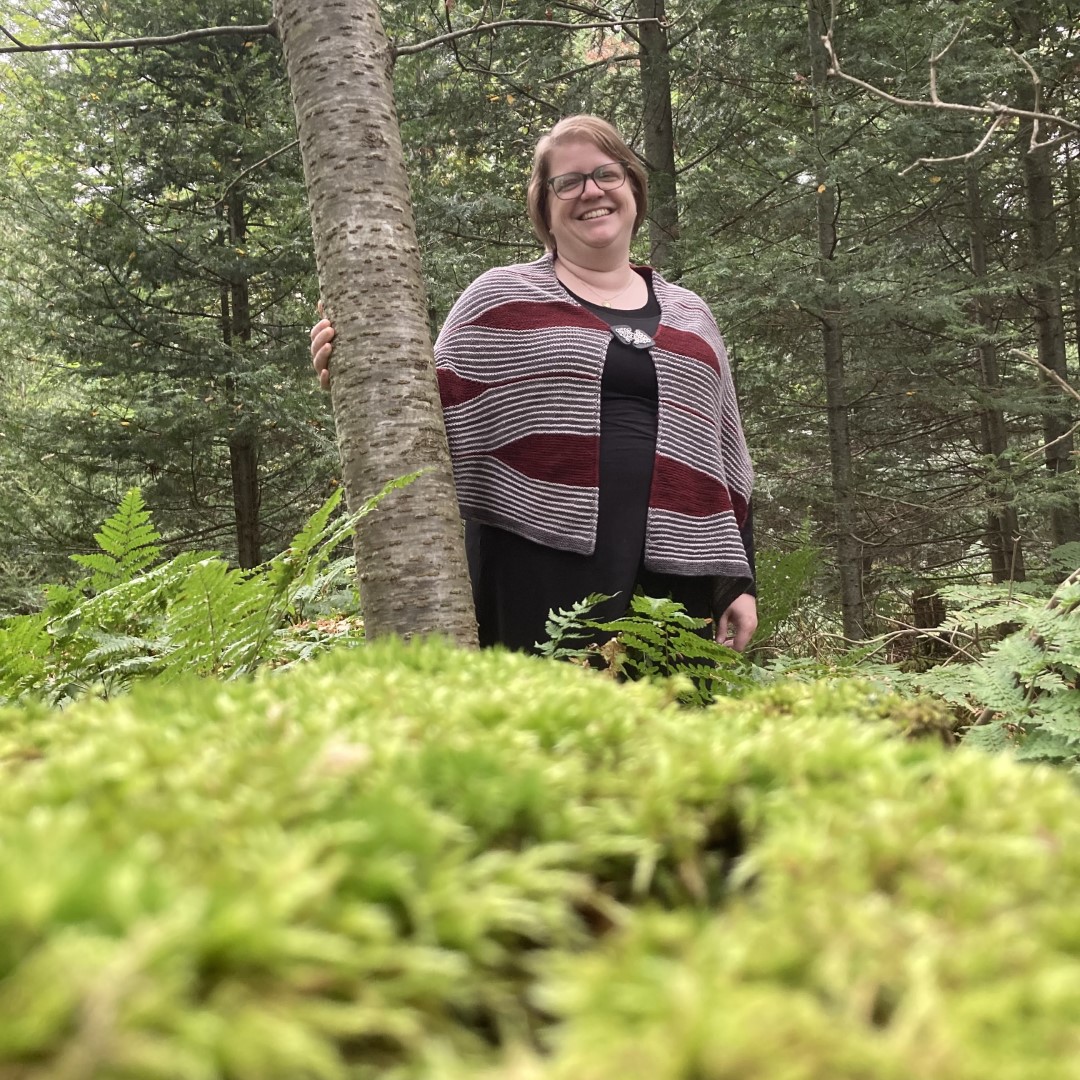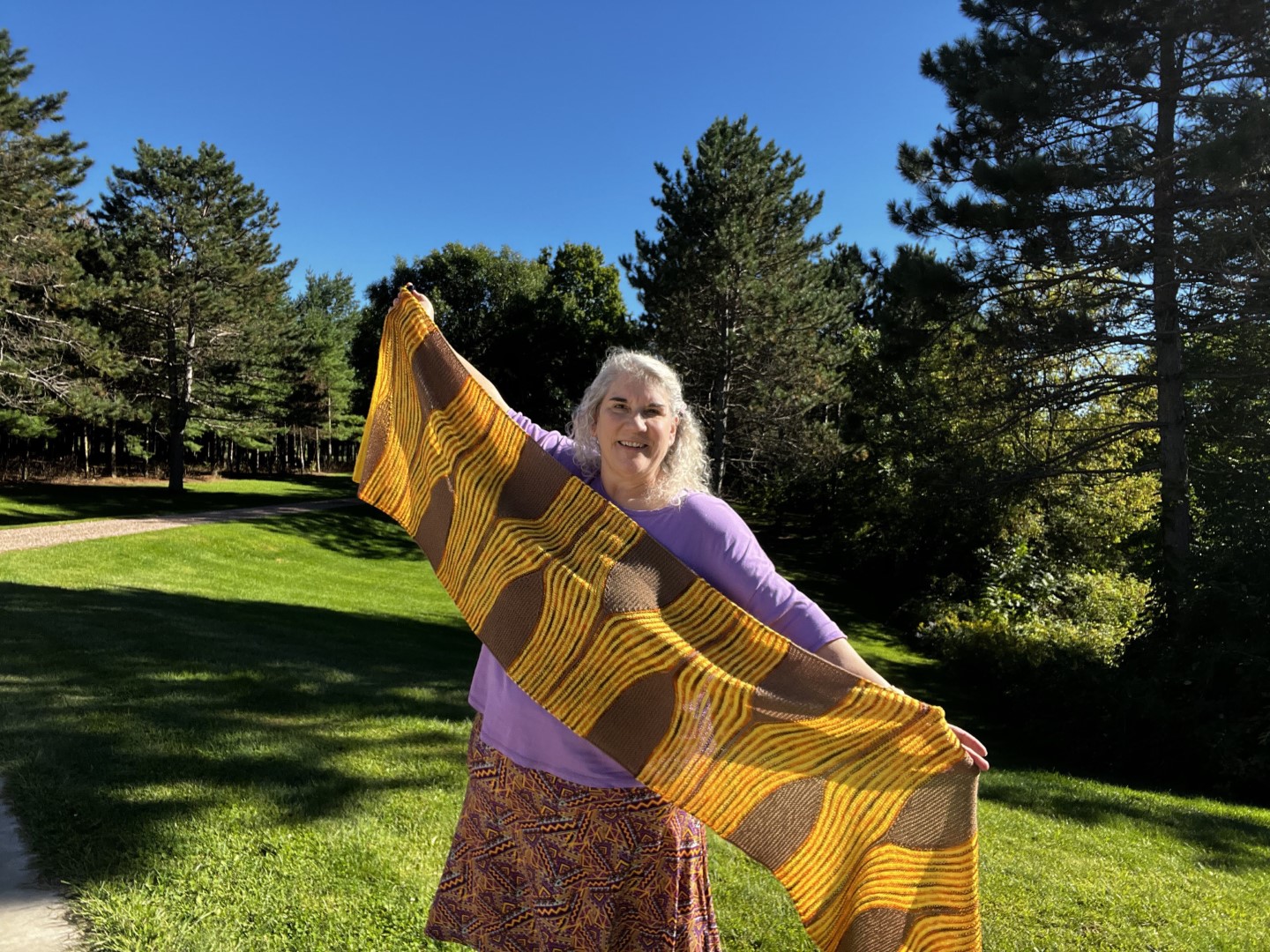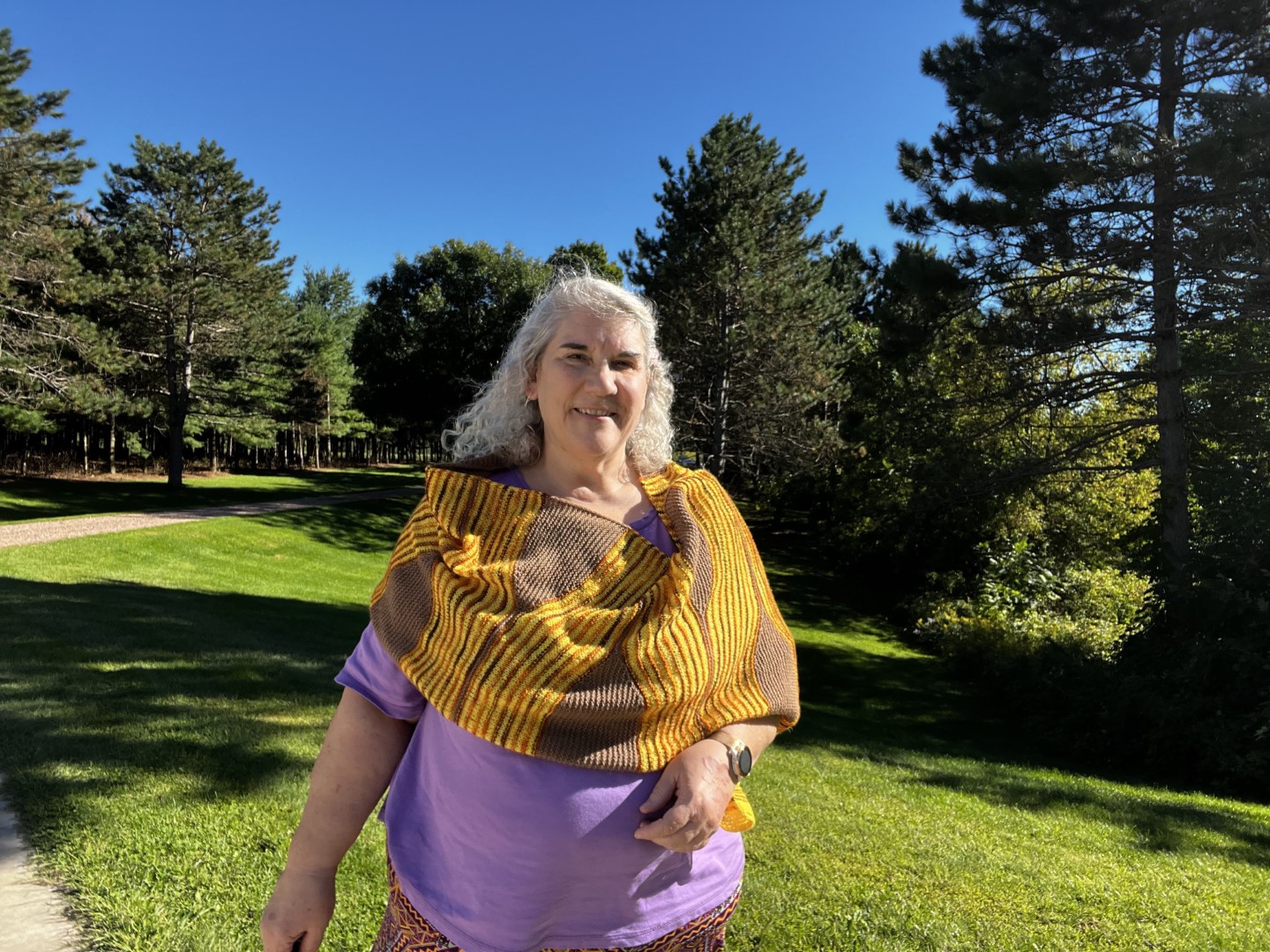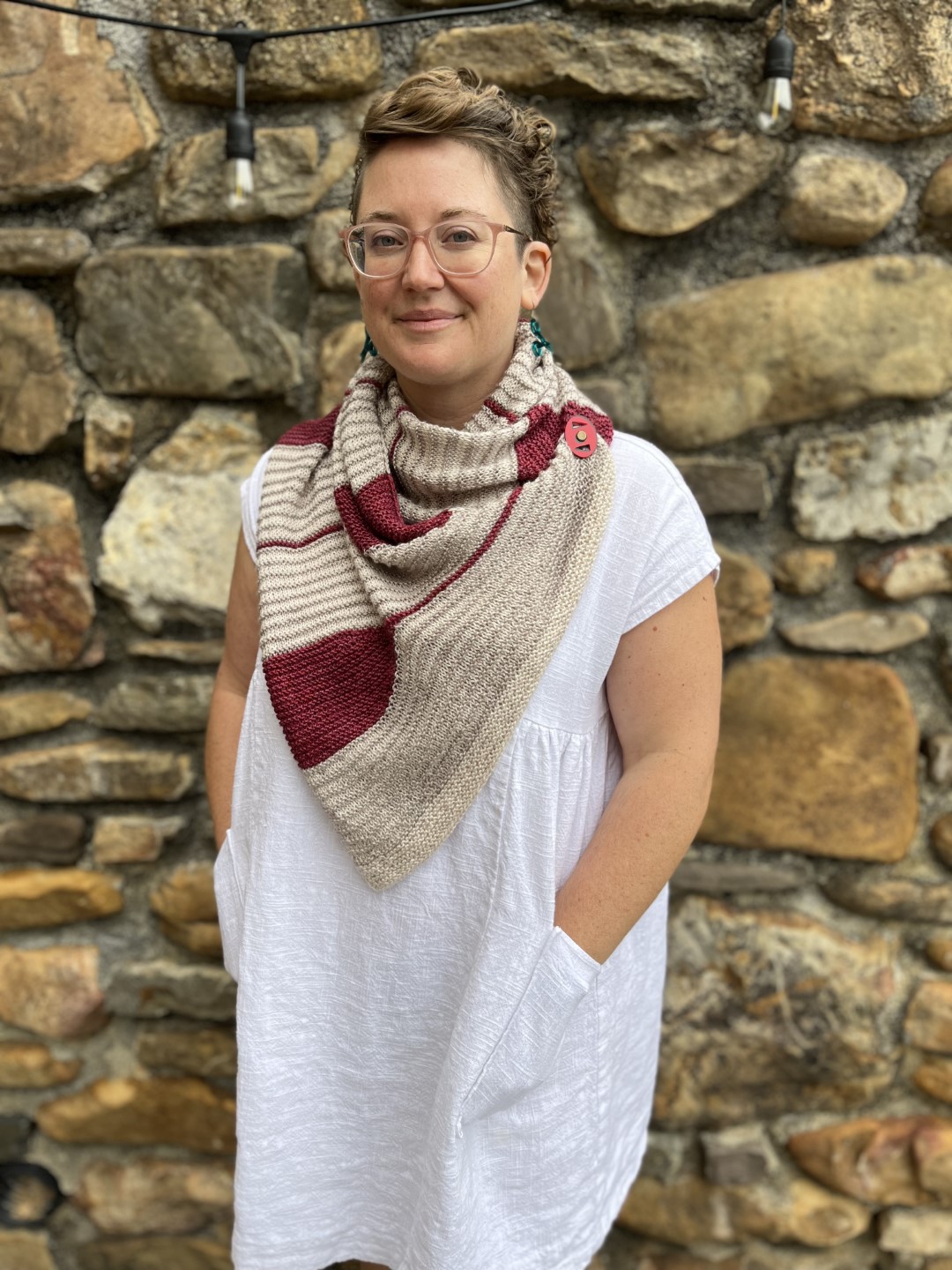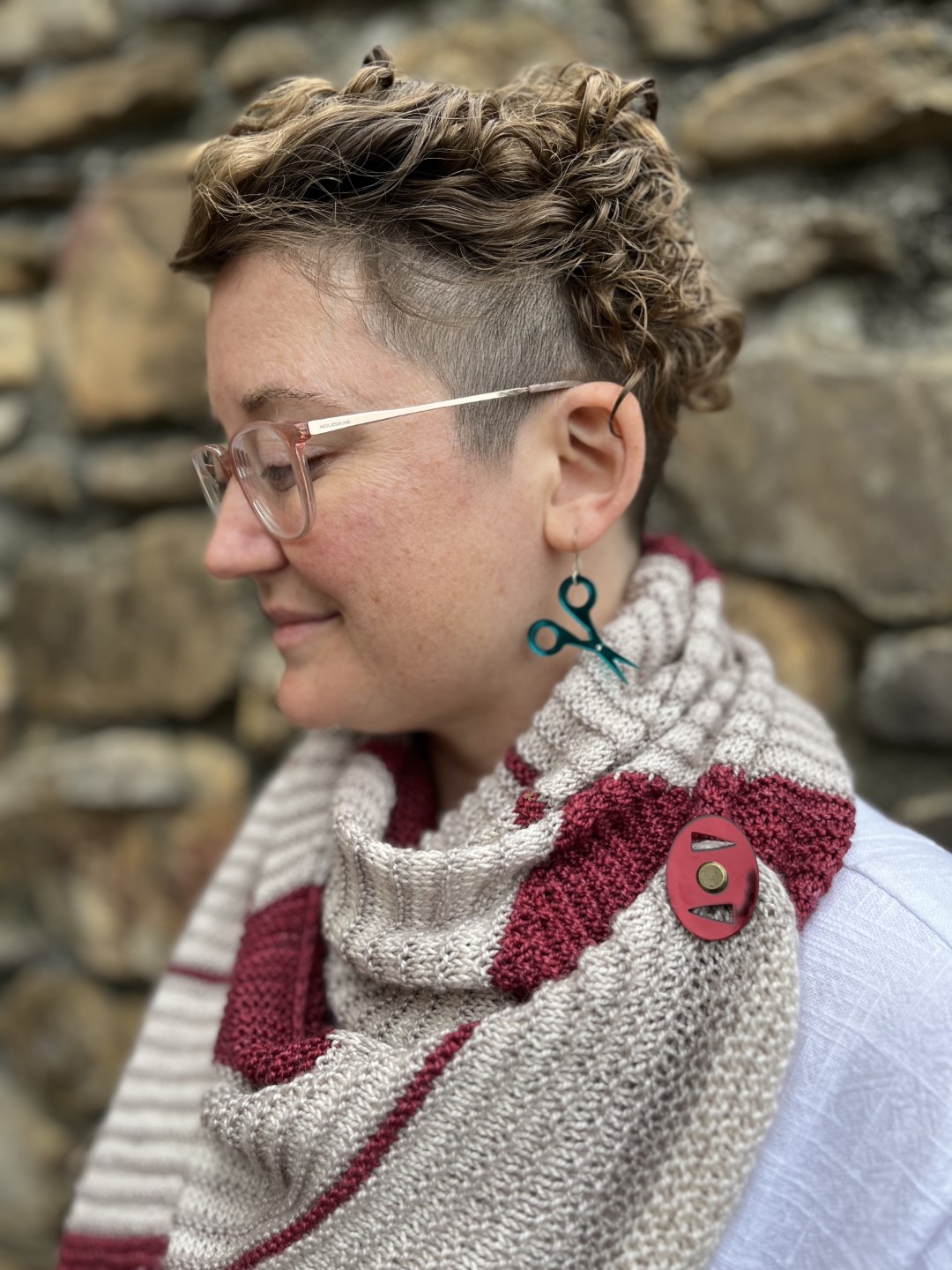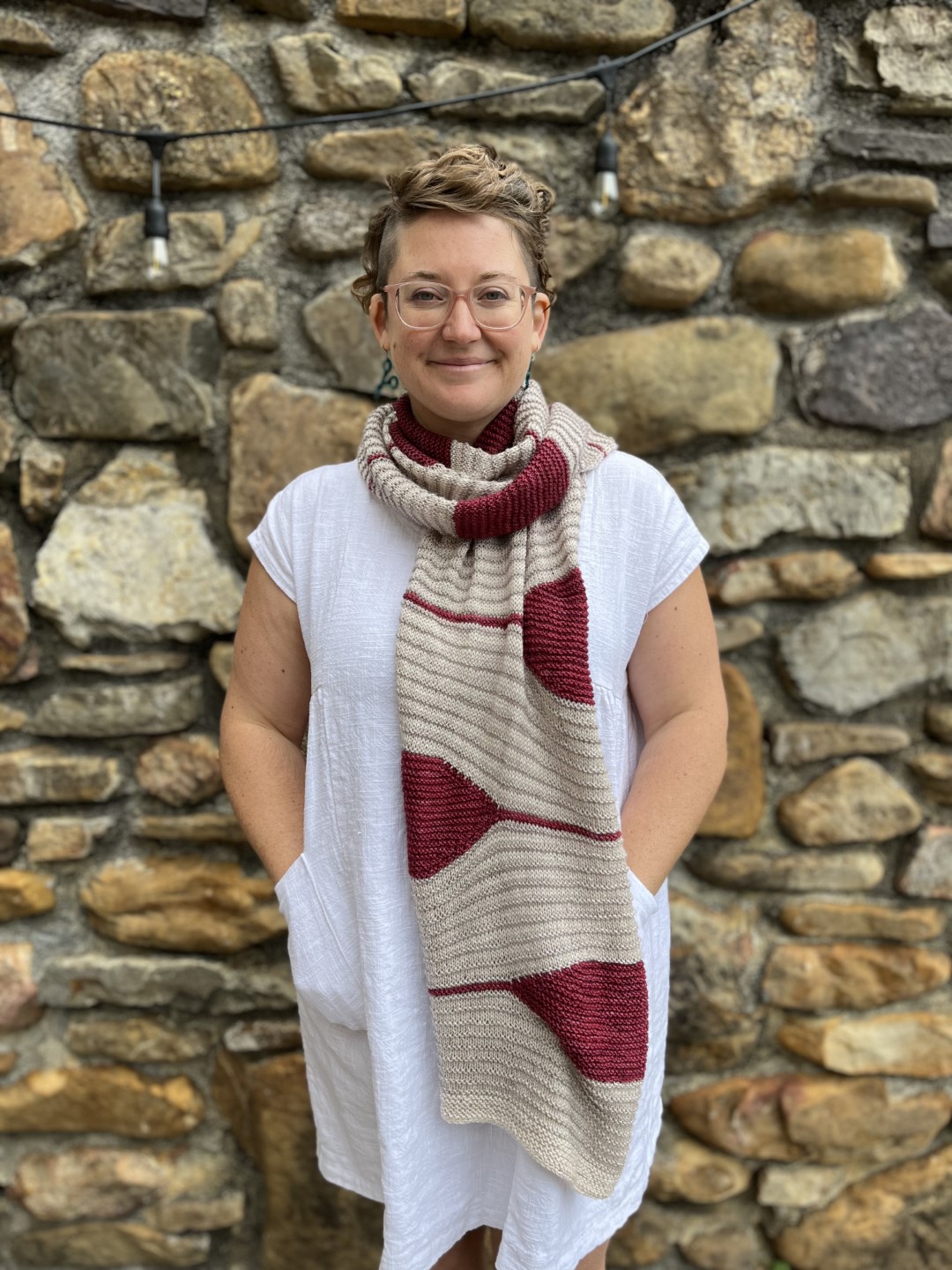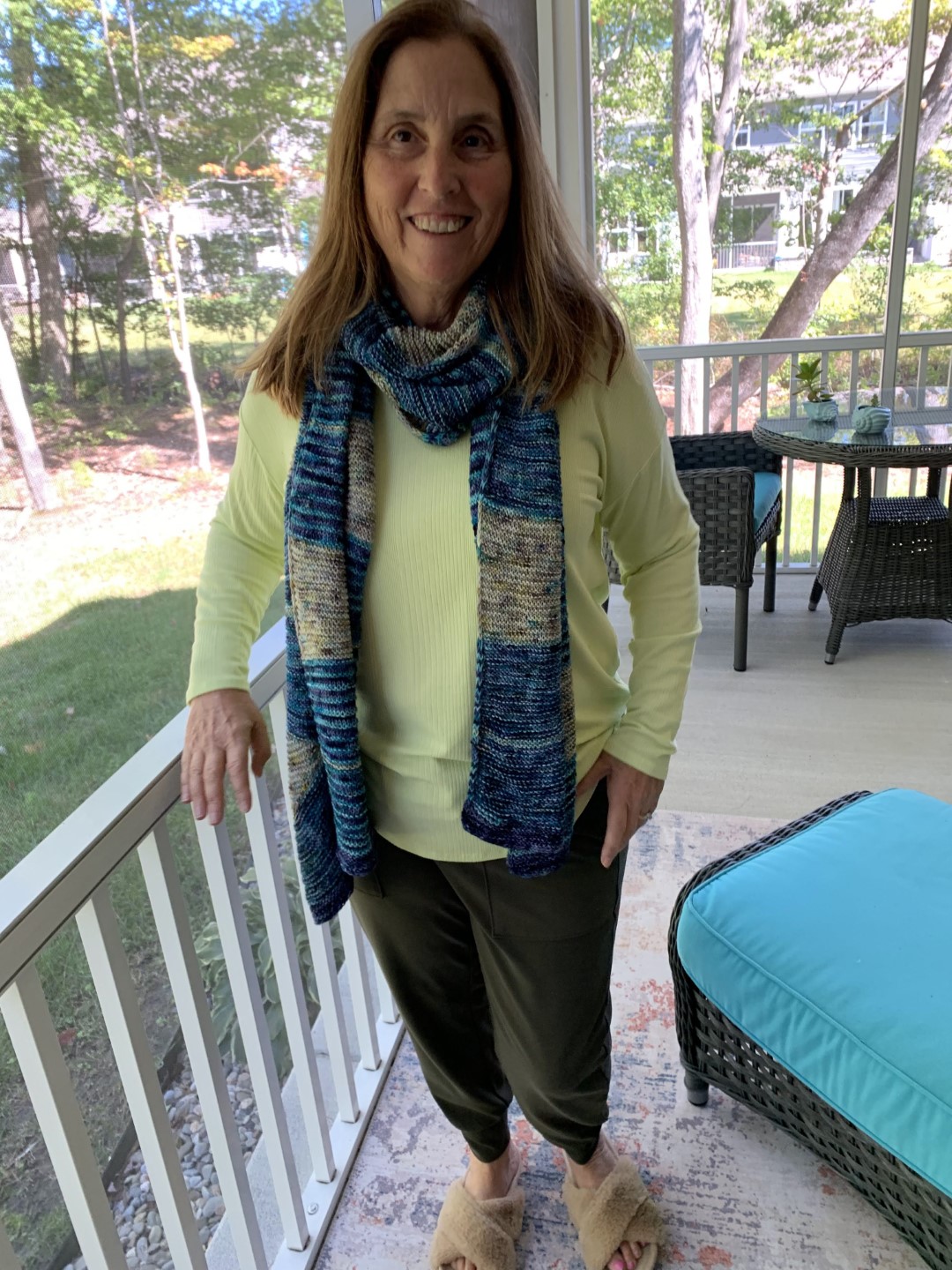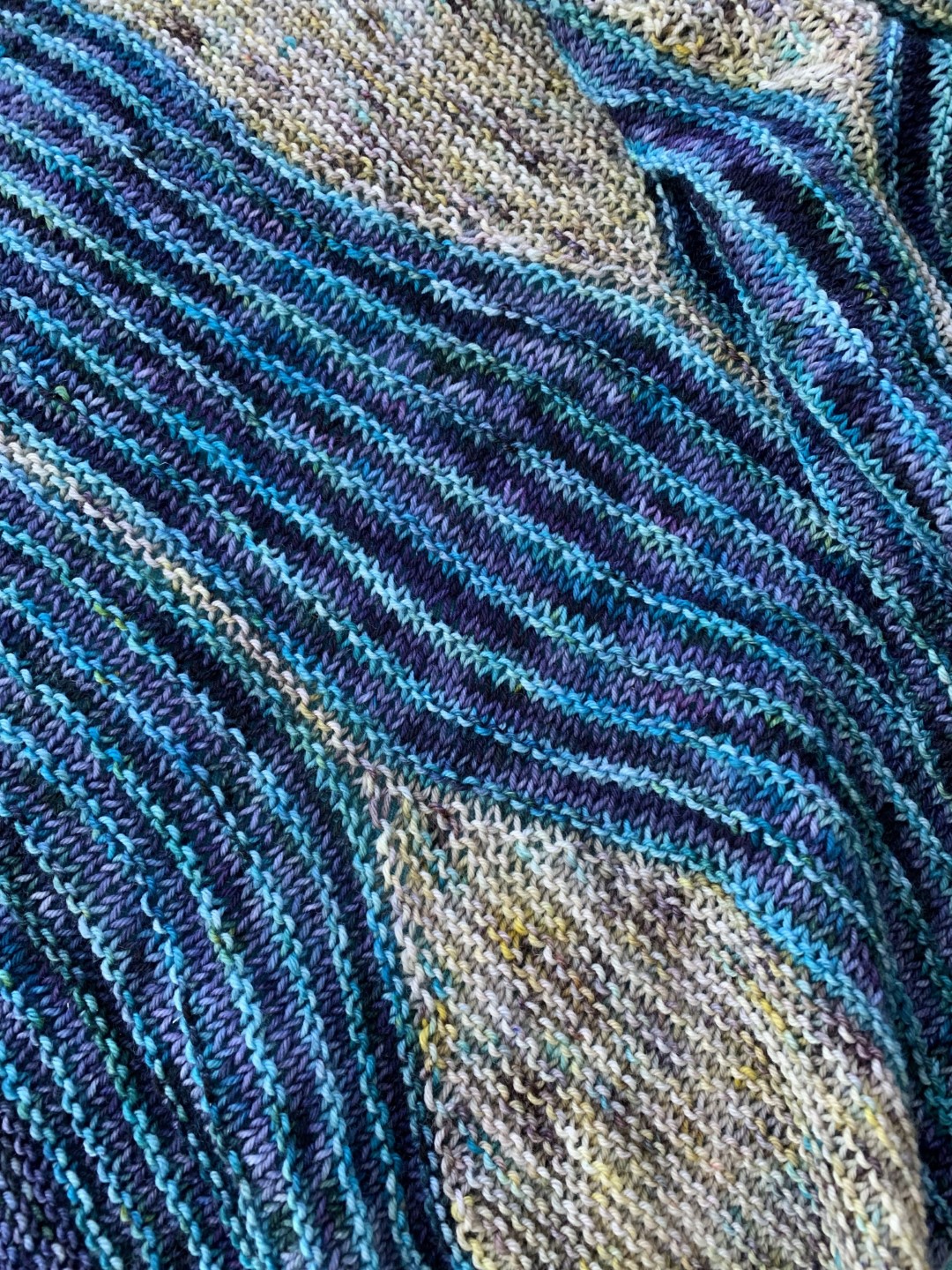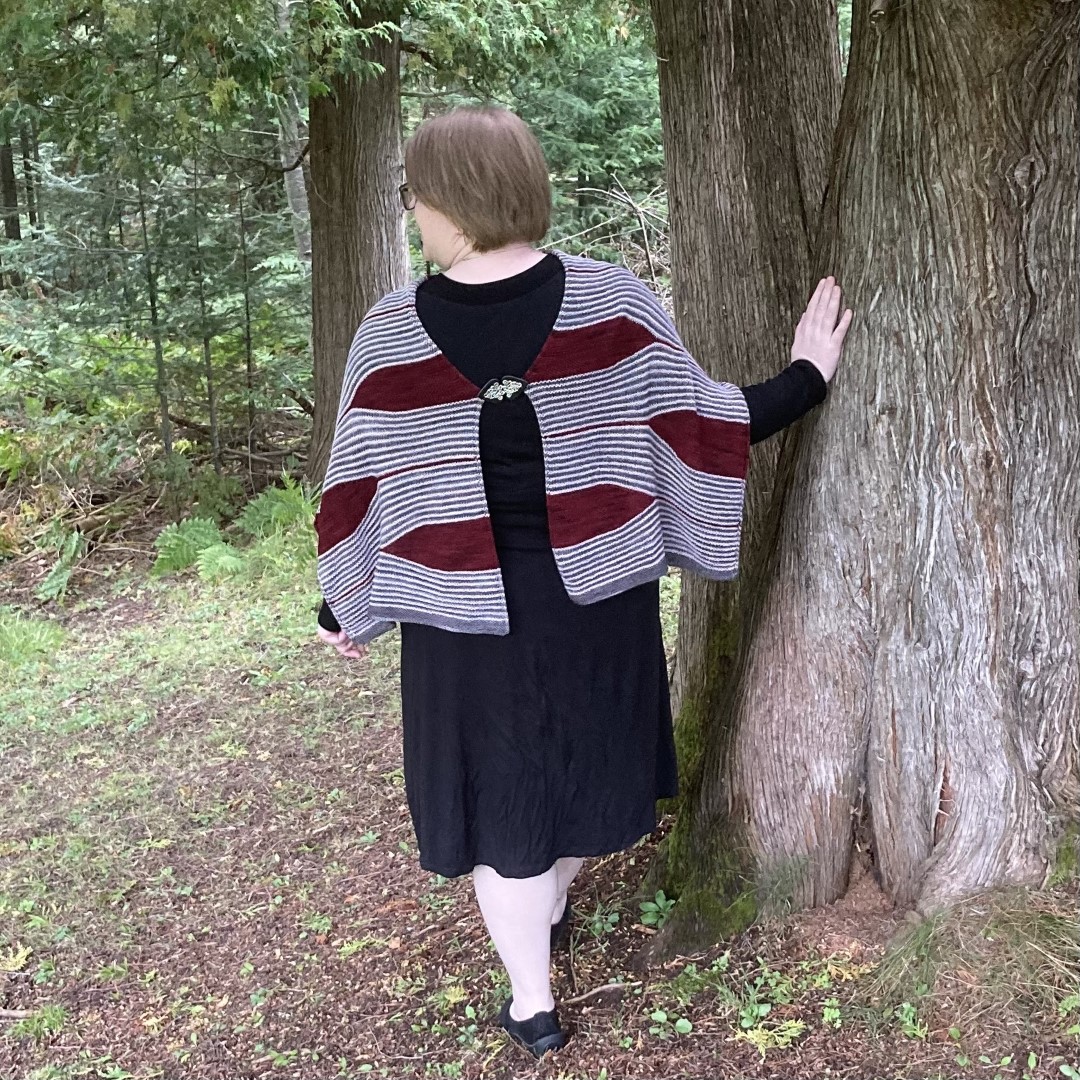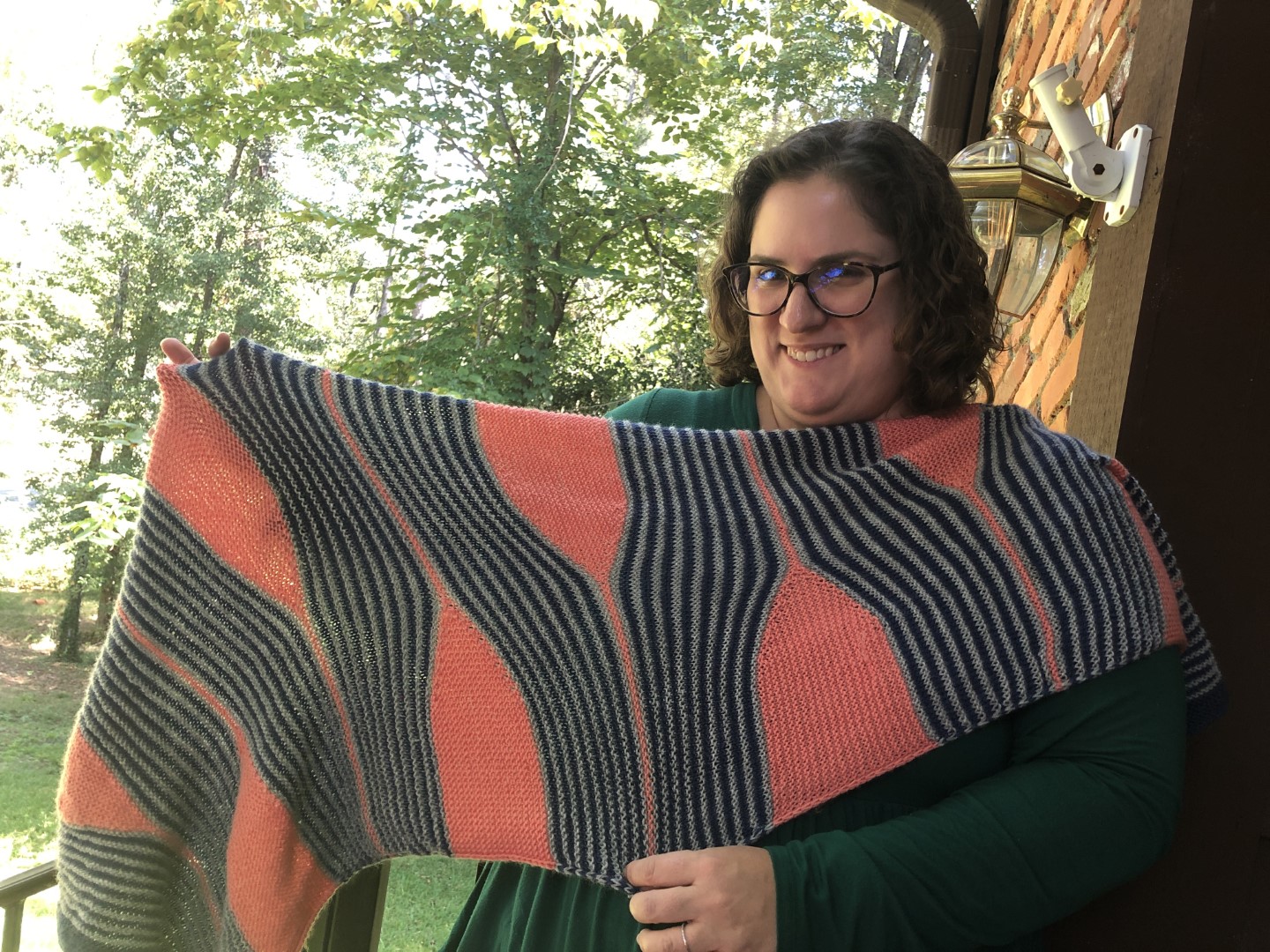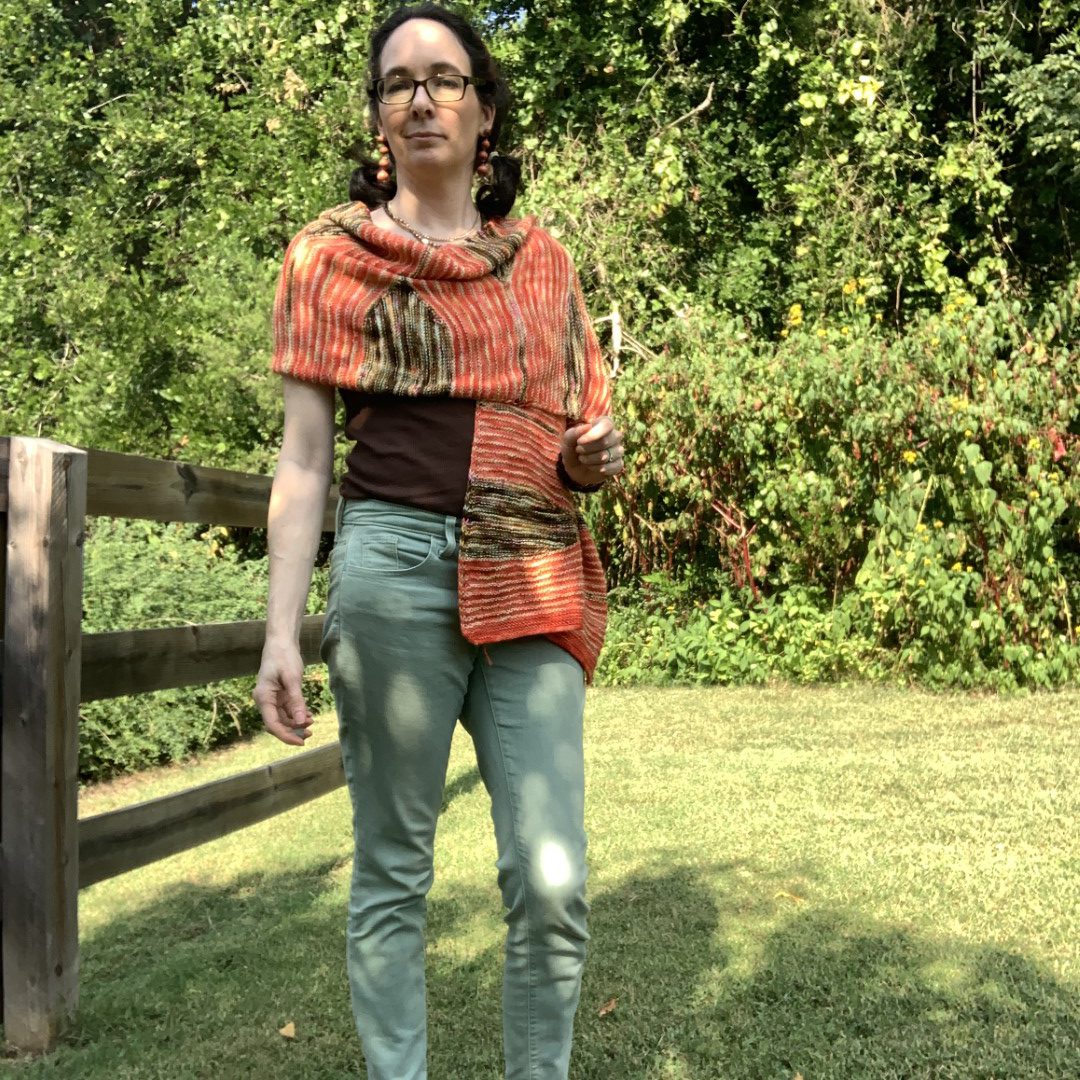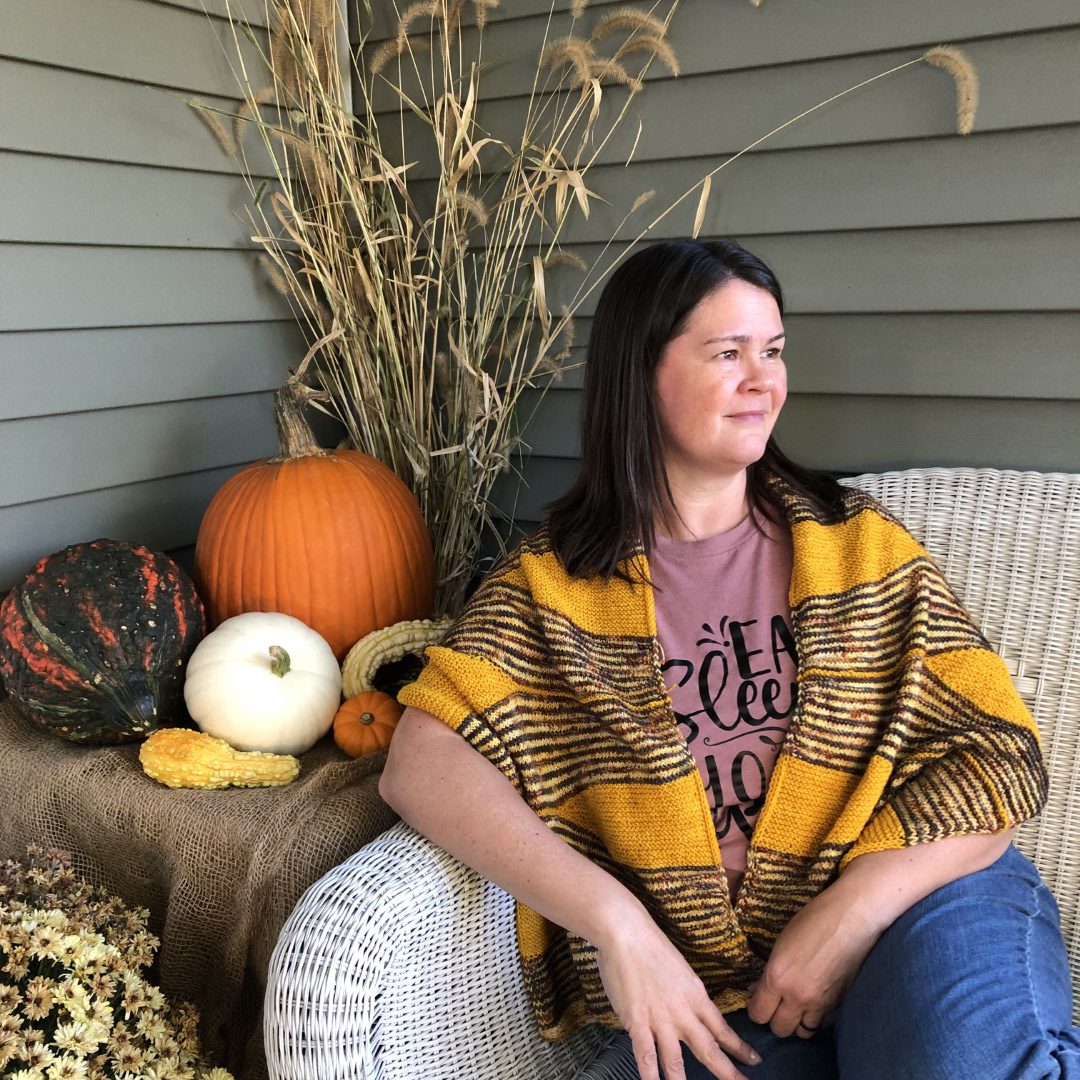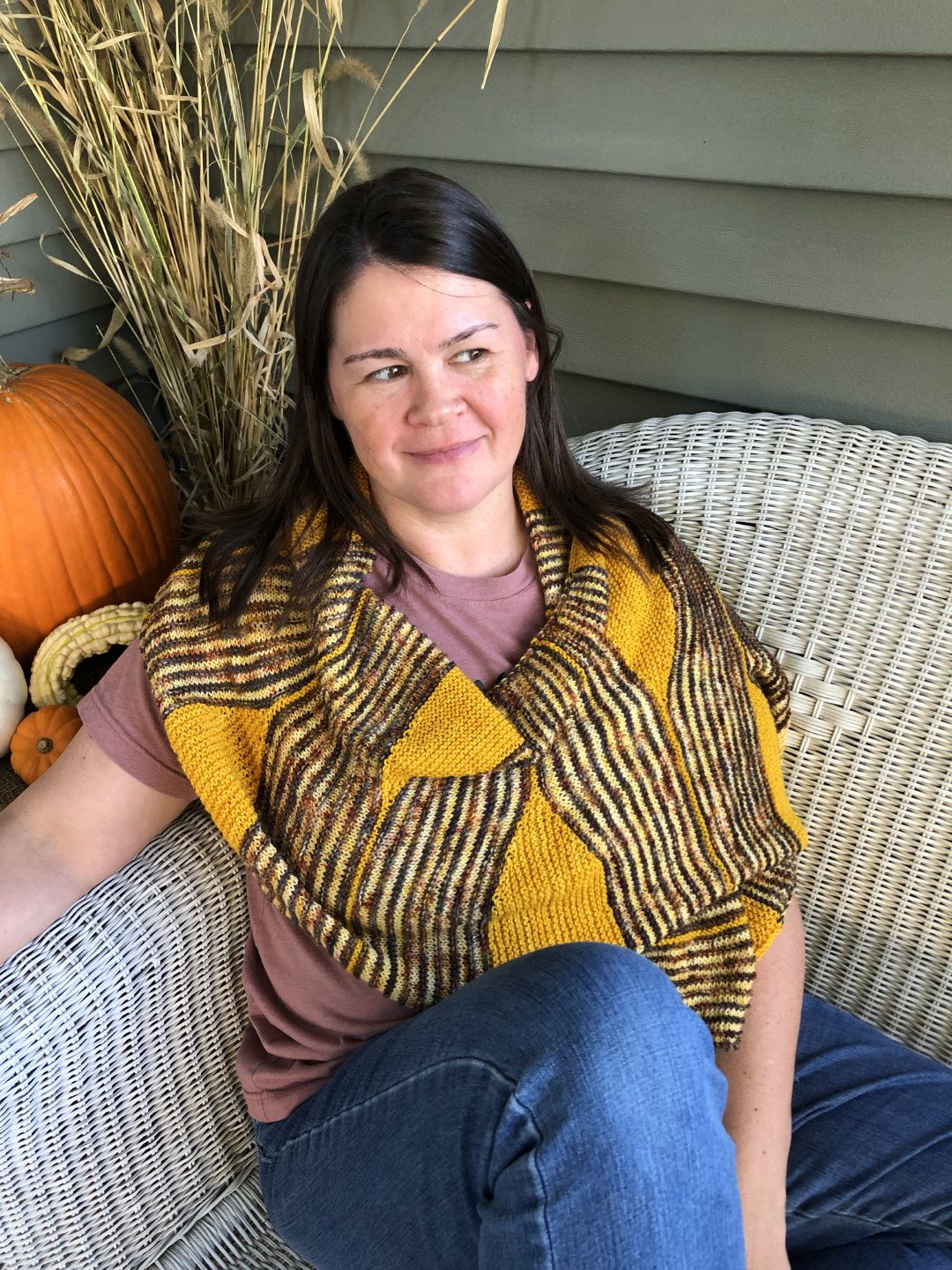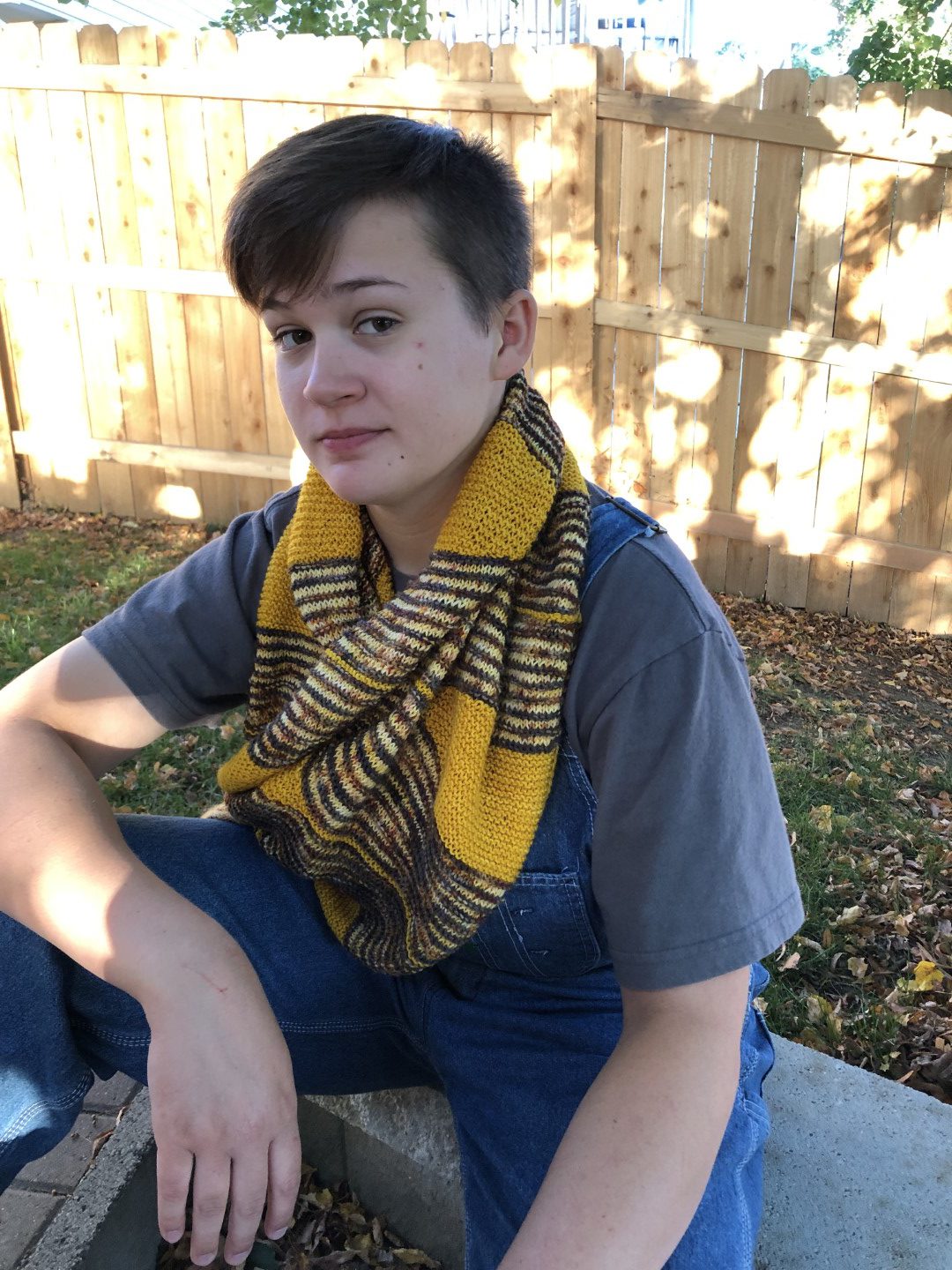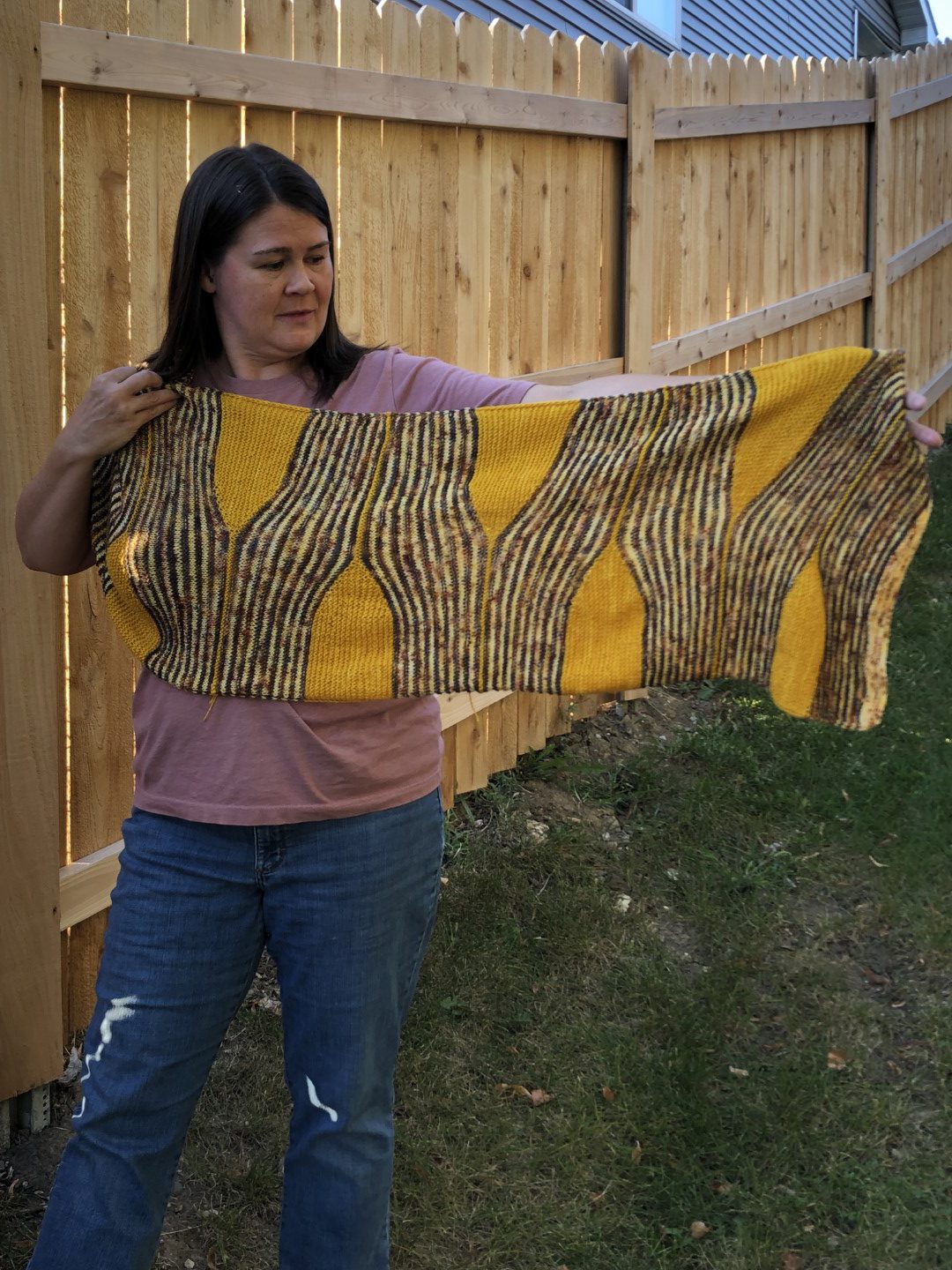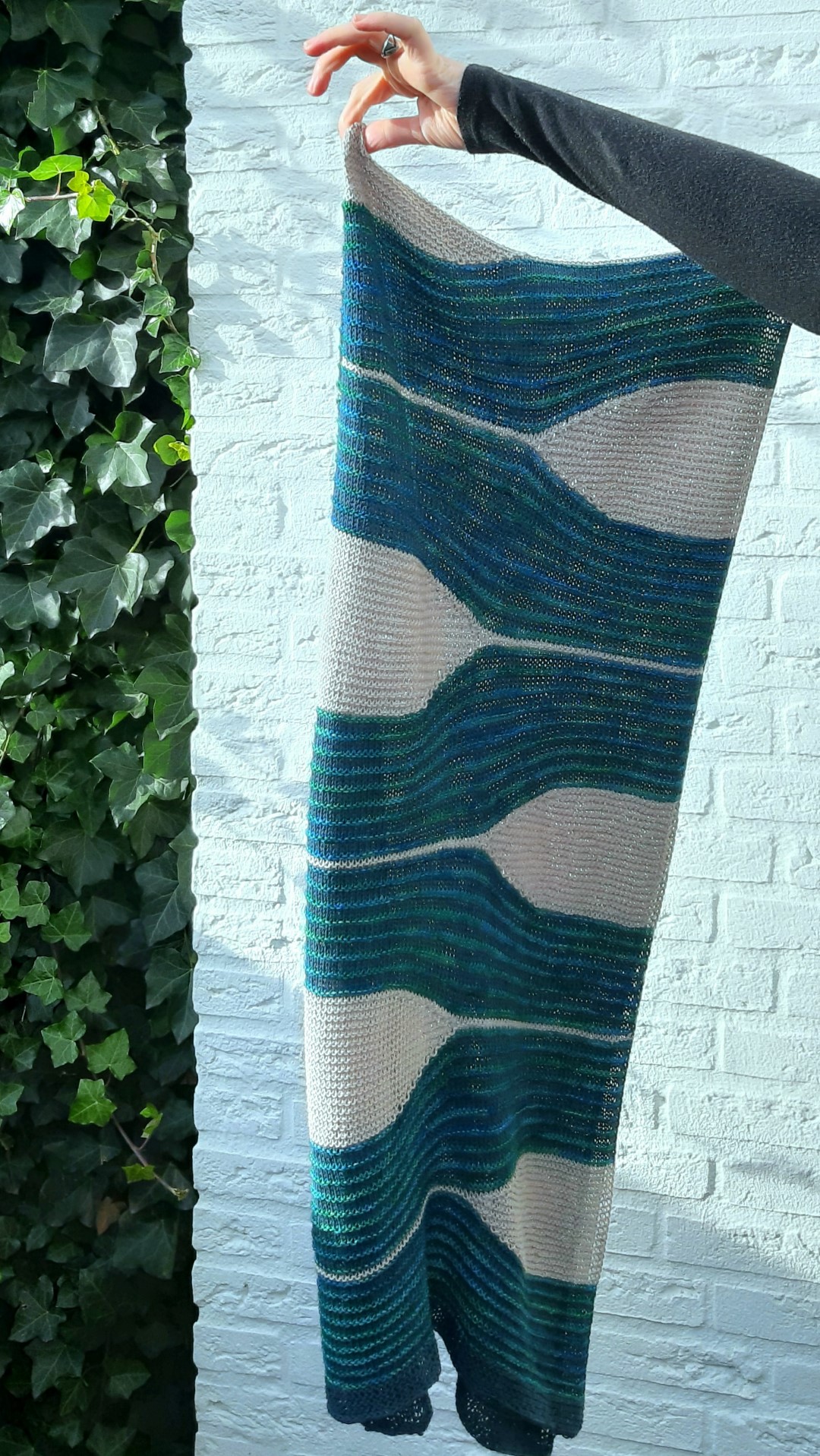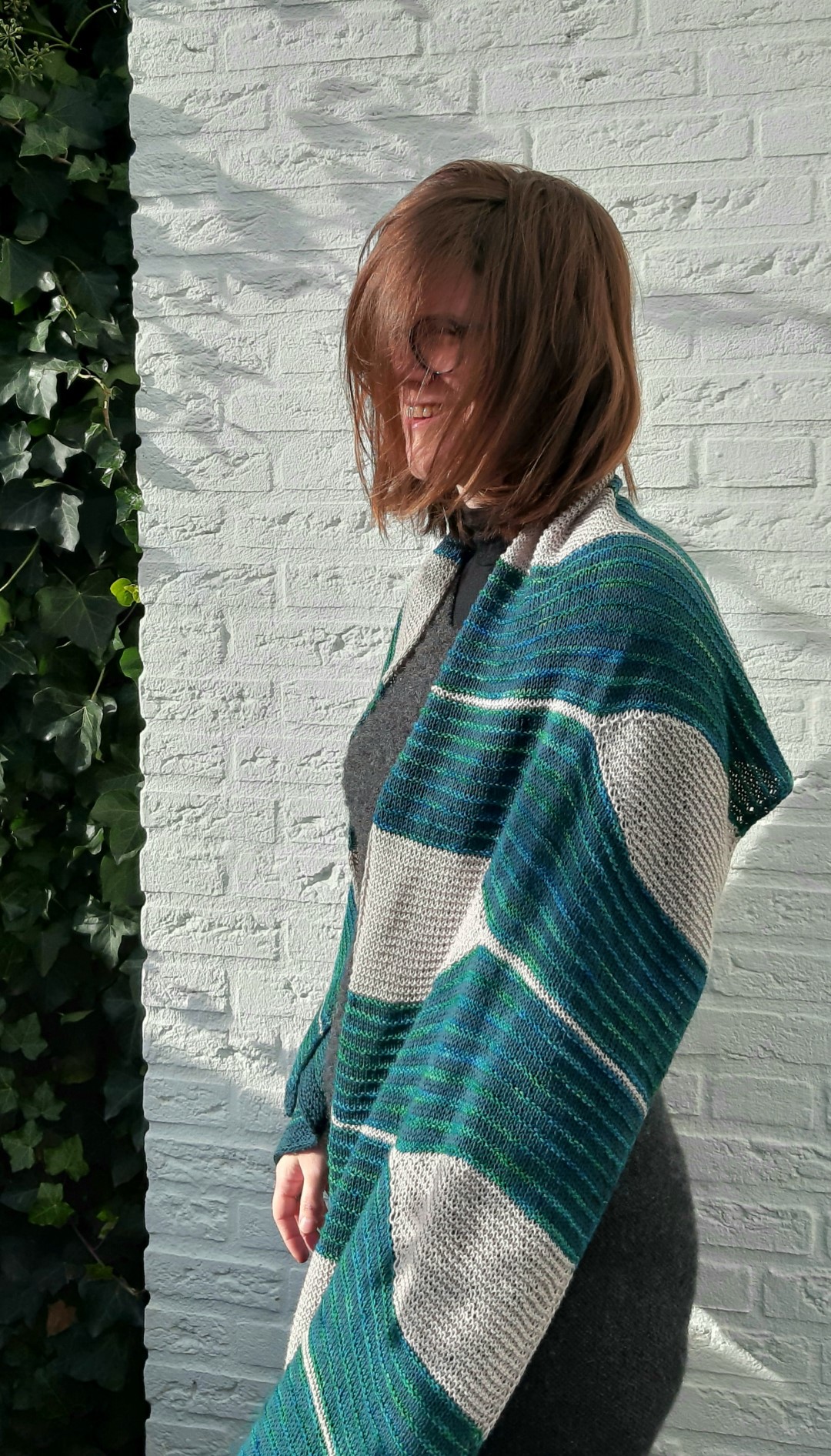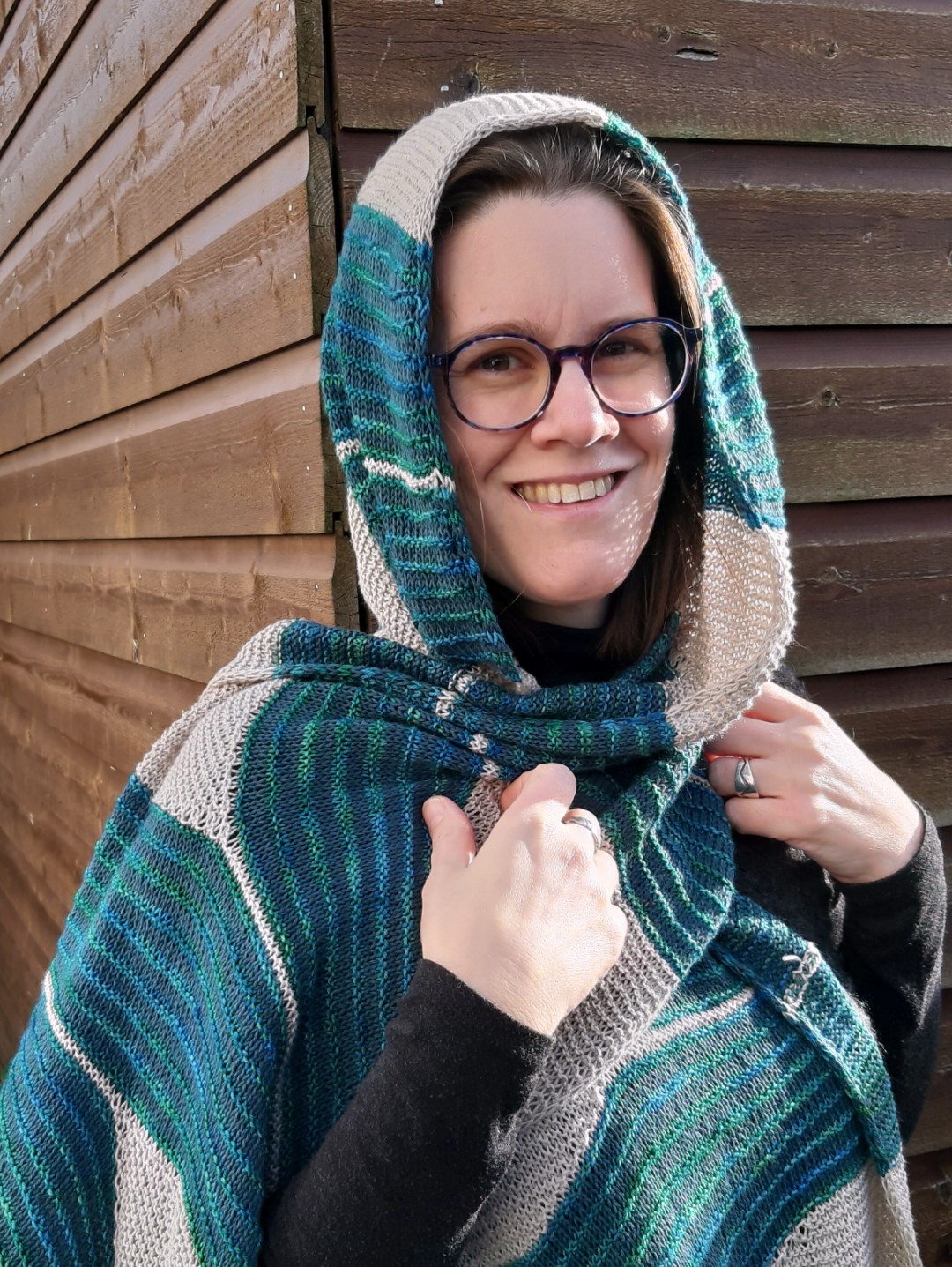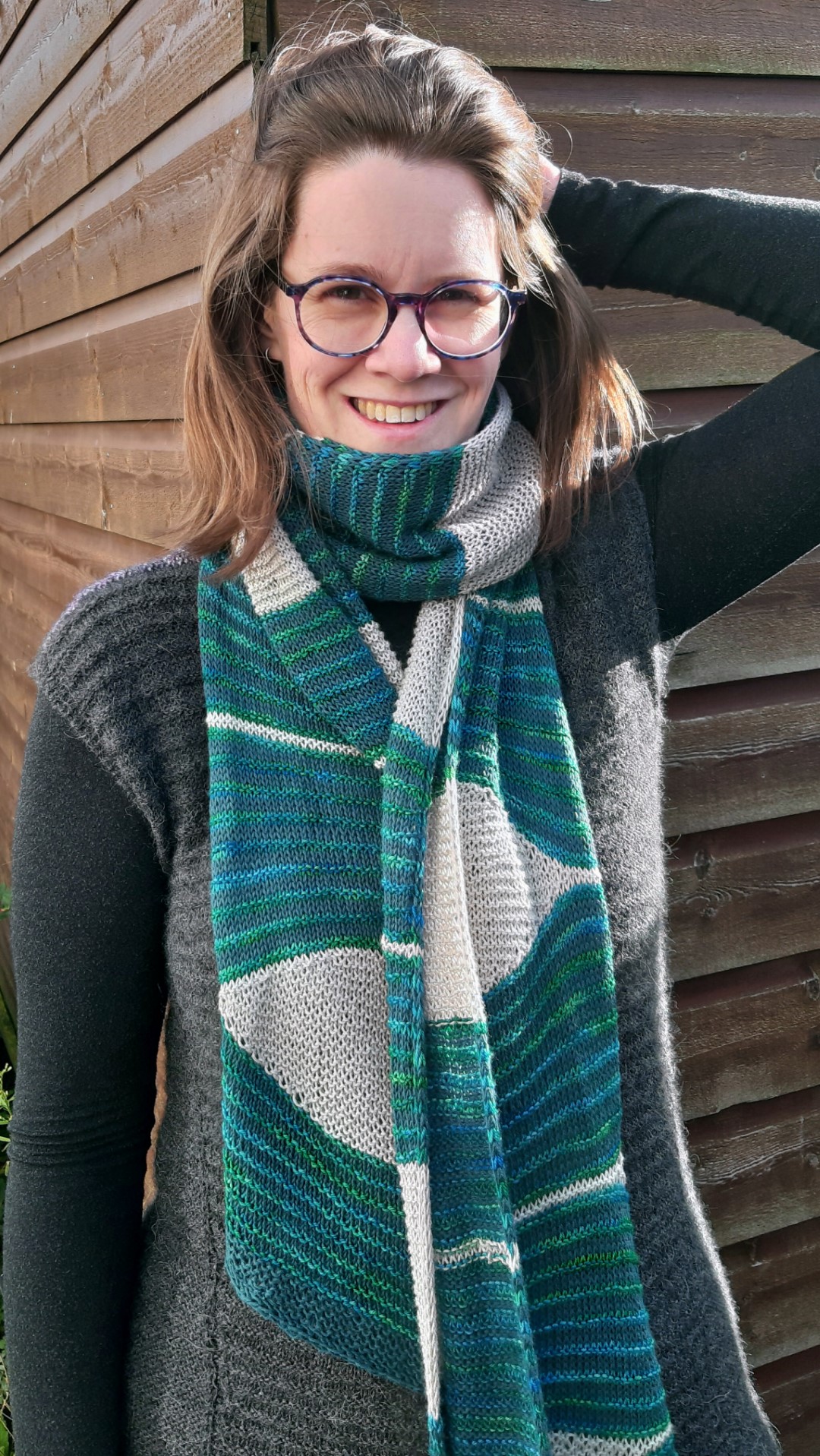 Choose your favorite 3 colors of fingering weight yarn for this side-to-side knit! I designed this pattern in collaboration with Lauren from agirlandherwool. Use 2 colors of yarn for alternating stripes of garter and stockinette stitch, and add Color 3 for garter stitch short row sections wedged between the stripes—the SIDE HUSTLE counterpoint to the regular stripes, if you will. Use temporary closures to change the style into a poncho or double loop cowl.
Looking for a slightly heavier weight option? Check out Side Hustle Wrap (DK)!
Find full gallery images here.
YARN
agirlandherwool Sock, 75% Superwash Merino, 25% Nylon, 463 yd / 423 m per 100 g, or similar fingering weight yarn in 3 colors. www.agirlandherwool.com
C1: Neutral – 384 yd / 351 m (83 g) 454 yd / 415 m (98 g)
C2: Bright – 380 yd / 347 m (82 g) 445 yd / 407 m (96 g)
C3: Dark – 278 yd / 254 m (60 g) 338 yd / 309 m (73 g)
Yarn estimate includes 10% buffer.
Garter stitch stripes use C1.
Borders and stockinette background of stripes use C2.
All short row sections (aka the SIDE HUSTLES) use C3.
DIMENSIONS
Small [Large]
Top edge: 54.5" / 138 cm [65.5" / 166.5 cm]
Bottom edge: 58" / 147 cm [69.1" / 175.5 cm]
Width: 18" / 46 cm for both sizes
GAUGE & NEEDLES
20 stitches & 40 rows = 4" / 10 cm in garter stitch, blocked
Gauge is not critical but will impact finished size and yarn requirements.
US 5 (3.75 mm) circular needle, min. length 24" / 60 cm or size needed to get gauge.
Sample shown in large size modeled with with Shawl Sandwiches from Twin Mountain Handcrafts and yarn from agirlandherwool:
C1: Neutral – 412 yd / 377 m (89 g)
C2: Bright – 403 yd / 368 m (87 g)
C3: Dark – 306 yd / 279 m (66 g)
TECHNIQUES
Icord cast on, knit stitch, purl stitch, German short rows, integrated icord edging, icord bind off.
PATTERN ATTRIBUTES
This reversible design is a written pattern and includes a schematic.
EXPLORE ON INSTAGRAM
#SideHustleWrapLight
Tech editing: Bronwyn Hahn
Yarn support: agirlandherwool www.agirlandherwool.com
Test knitting: Cathy A., Tammy B., Lynn C., Rebecca F., Tiffany N., Nathalie P., Leslie R., & Kristen W.
From Rebecca F.
I've tested multiple patterns for Shana and they're always already well-written and well thought out before we see the testing version. She's very responsive with answers to questions and clearly cares about making patterns accessible to knitters of all skill levels, budgets, and bodies. I love the way her patterns flow and present a canvas for your creativity and individuality.
Rebecca has knit many Shanalines Designs patterns, and test knit Space Positive Wrap, Upstanding Hat, Adulthood and Side Hustle Wrap (Light).
From Cathy A.
I love Shana's pattern designs. I have knit at least eight different patterns (some multiple times). The patterns have unique construction and are easy to follow. Shana responds to any questions in a very timely manor. She is always very positive and wants to make sure you are comfortable knitting her designs.
The Modular Bento Bag is such a fun, quick knit! The directions are easy to follow. You can't stop at making just one. Try all four sizes. Makes a great gift bag.
Cathy has knit and test knit many Shanalines Designs patterns including Seeking Balance, Moduloncho, Recalibrate, Semantics, Side Hustle Wrap (Light), Switching Stirpes Hat, and Modular Bento Bag.