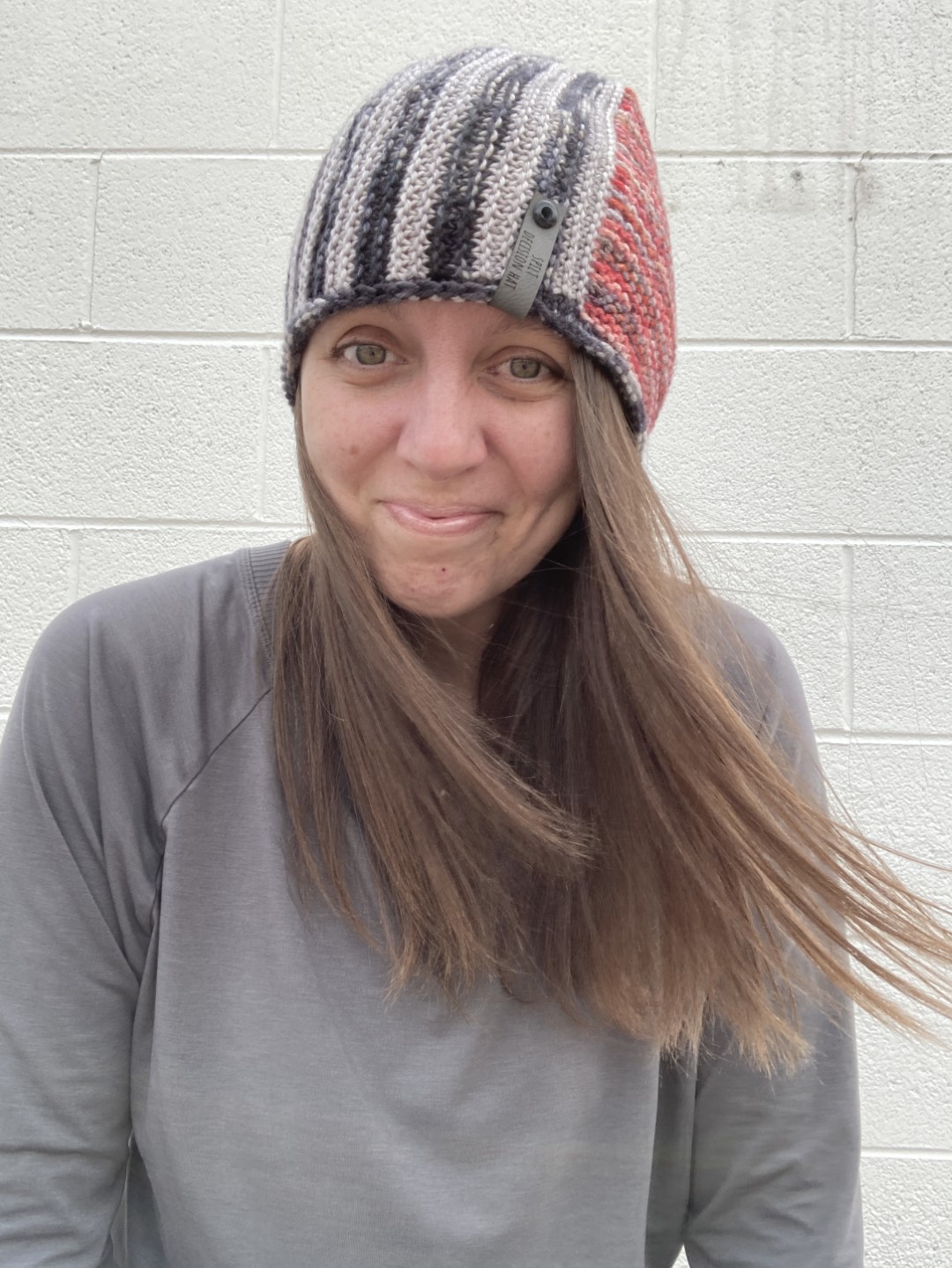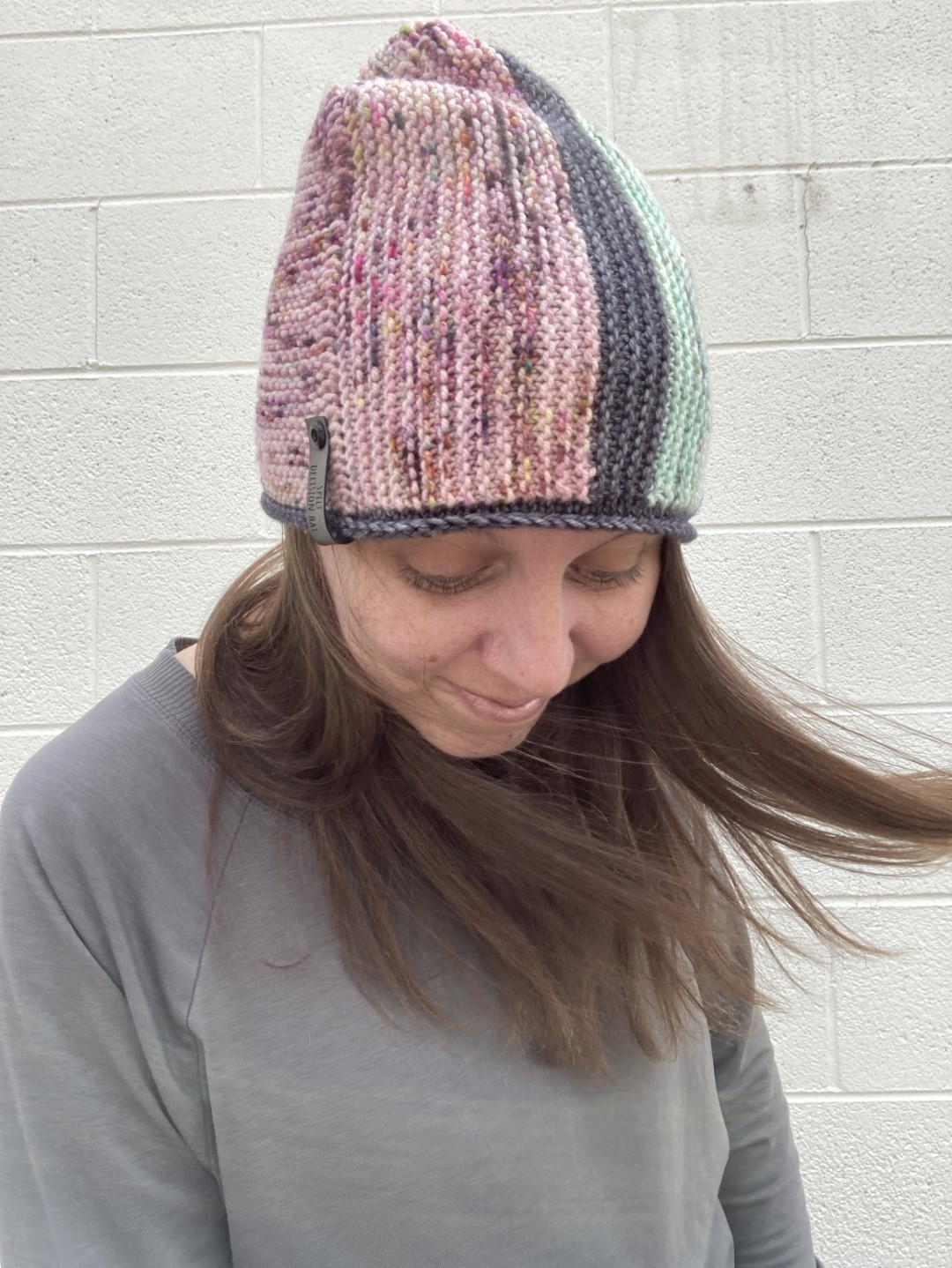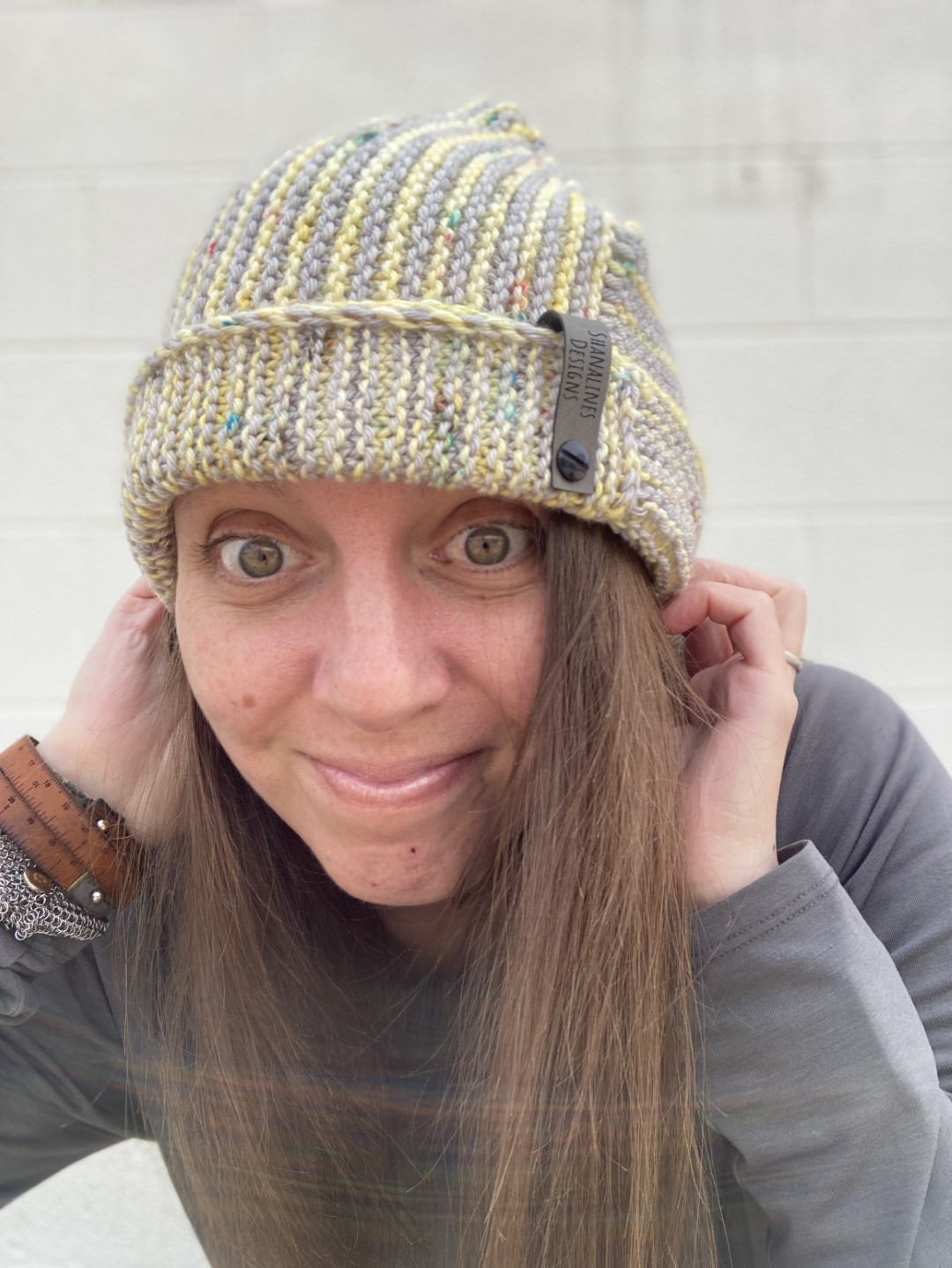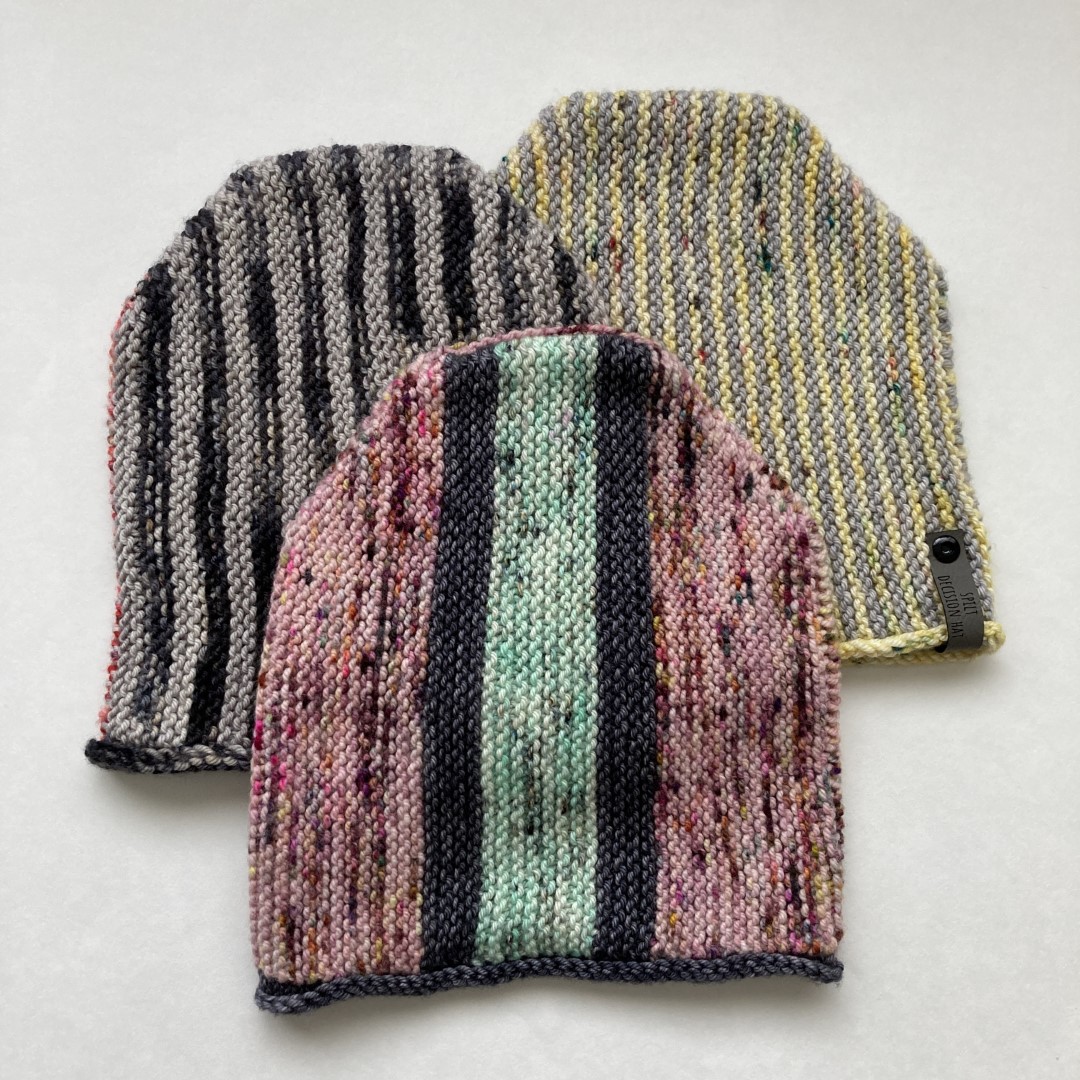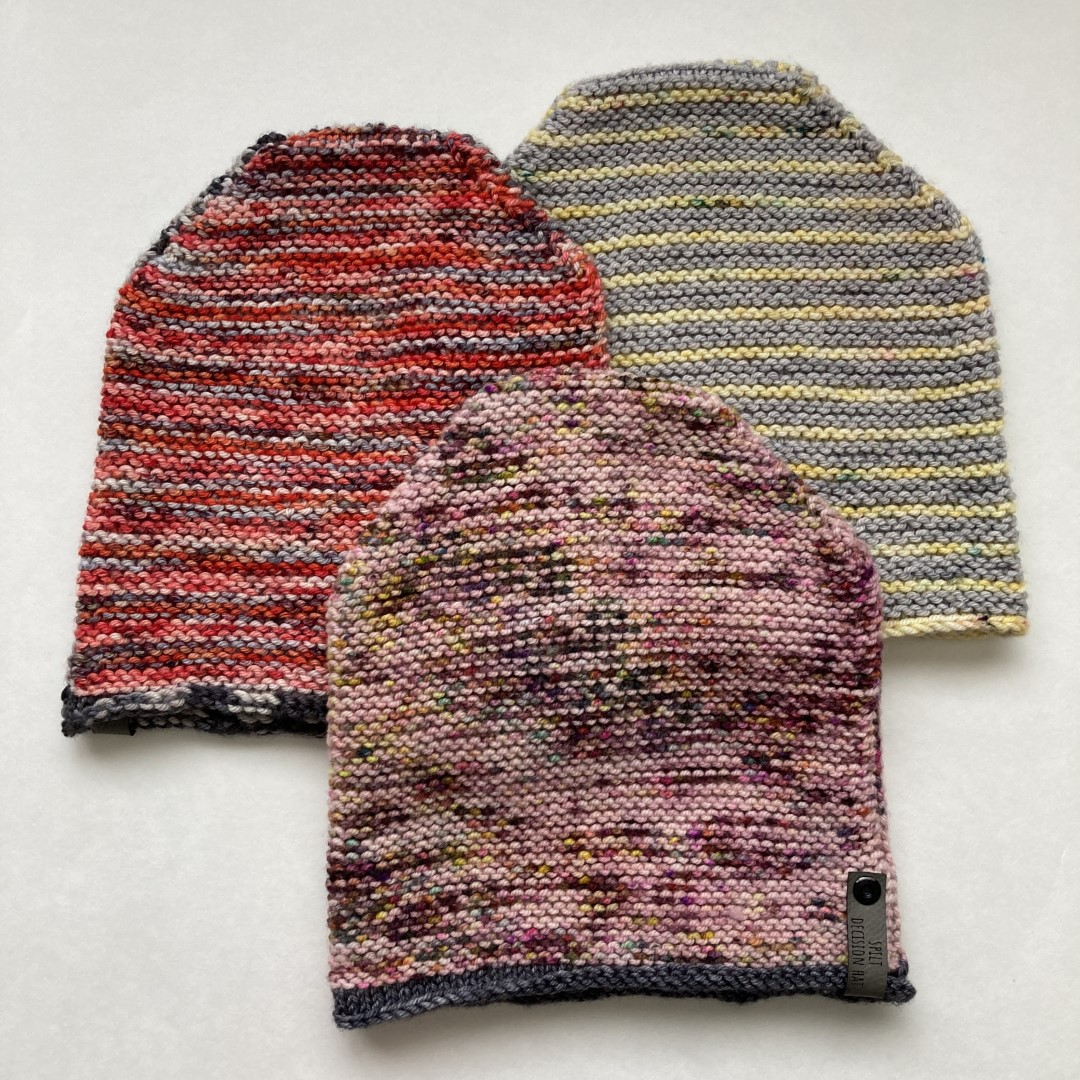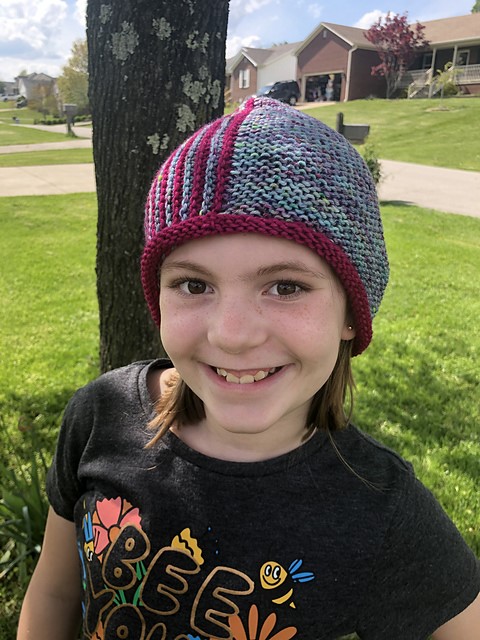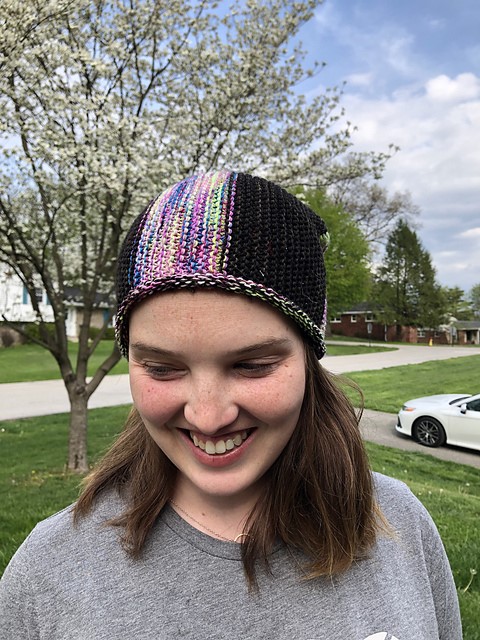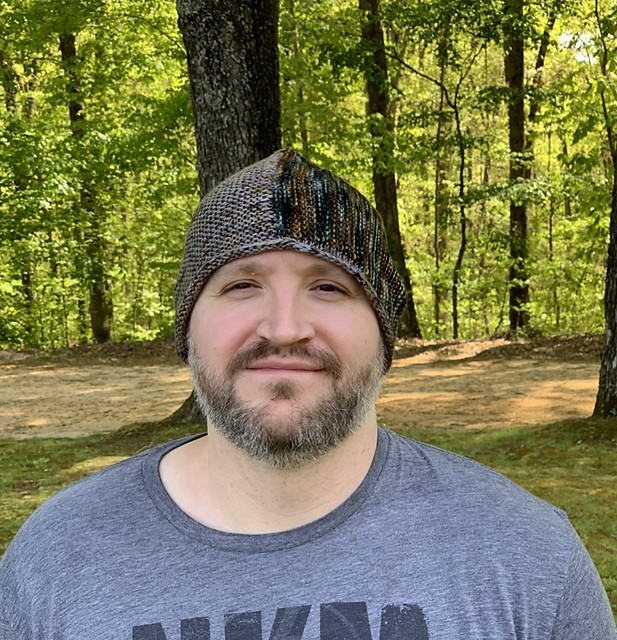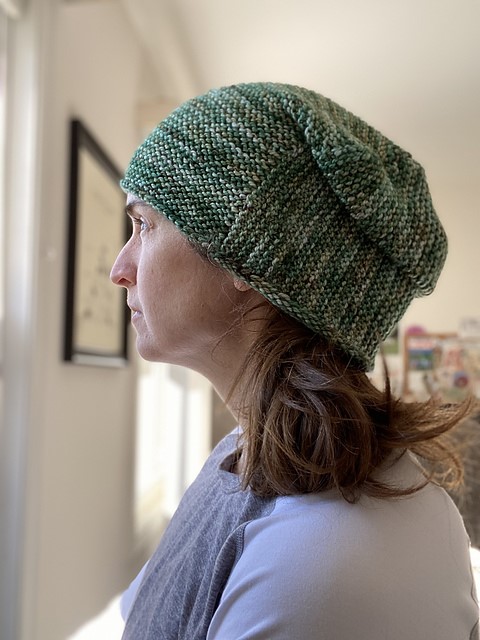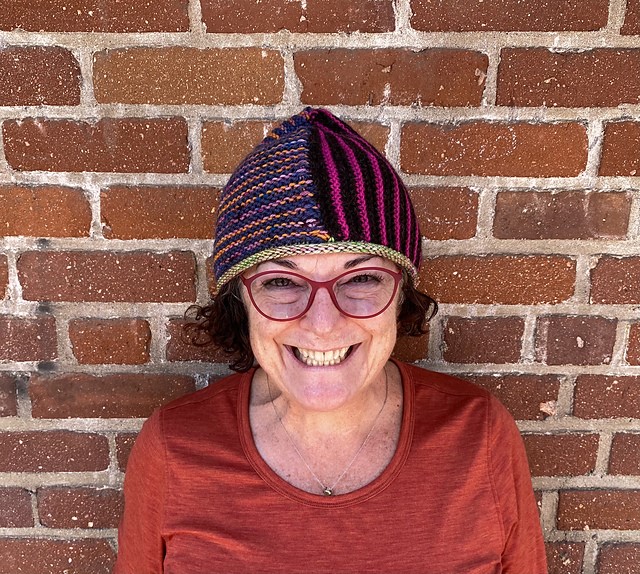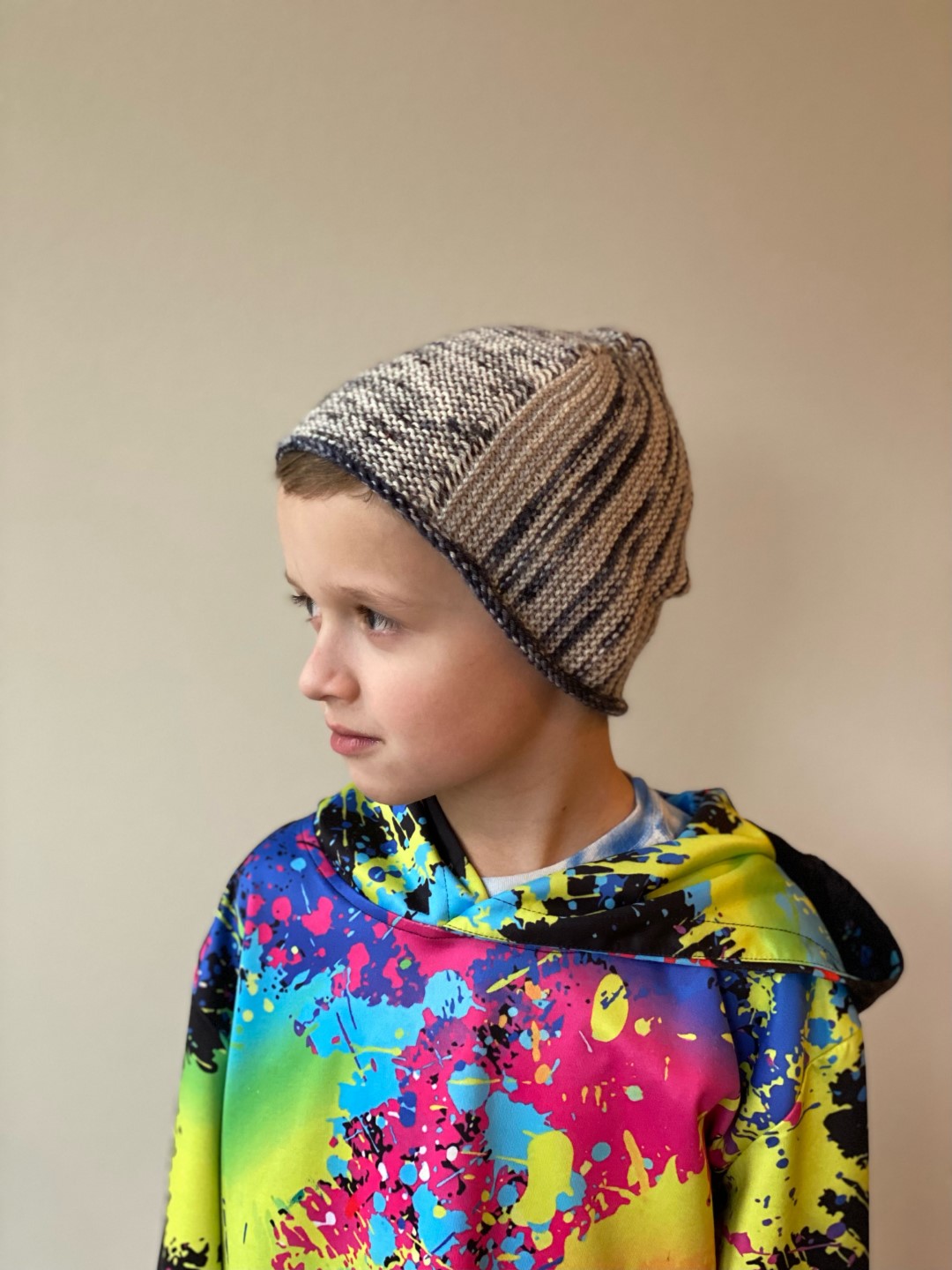 If you've been following me for a bit, you know that I love creating pieces that can be worn in many ways and I love garter stitch with clever construction. Combine those interests with my love of using up leftover scraps, and you've got the SPLIT DECISION HAT. This hat can be worn in many ways, and it's fun to knit. The finished product is just as pleasing in a single color as it is with color blocking or stripes.
I love the multi-directional quality of garter stitch. Because the fabric is square, it is easy to work the fabric in one direction, and you can pick up and work in a perpendicular direction without much fuss in counting stitches. Simple shaping creates the crown in a non-traditional way. This is a great canvas for using up partial skeins, and the change in direction of knitting creates a unique expression of colors and stripes. Make a SPLIT DECISION about how to style your hat: with either side in front or even half of each side showing. I hope you love making this stash-buster hat as much as I loved creating it!
Find full gallery images here.
YARN
I created this design using leftovers of DK weight yarn, all 100% Superwash Merino, ranging from 270 yd / 247 m per 100 g to 250 yd / 229 m per 115 g. Any DK weight yarn will work! Fingering weight can also be held double to achieve the DK gauge.
An adult sized hat requires about 65-80 g of DK weight yarn. Mix and match colors as you like, striping partial skeins to make something truly unique. Each half of the hat takes roughly the same amount of yarn, so weigh your project after completing the first half to know how much additional yarn is needed.
DIMENSIONS – FINISHED CIRCUMFERENCE
Sizes 1 (2, 3, 4, 5)
15.2" (16.8", 18.5", 20.2", 21.9") / 39 (43, 47, 51, 55.6) cm.
DIMENSIONS – FINISHED HEIGHT
Short: 8.2-8.5" (20.8-21.6 cm)
Tall: 9.9-10.2" (25-26 cm)
GAUGE & NEEDLES
19 stitches & 38 rows = 4" (10 cm) in garter stitch knit flat
US 6 (4.0 mm) min. length 24″ (60 cm) or size needed to get gauge. The same size needle in 16" (40 cm) and 32" (80 cm) lengths may also be helpful.
TECHNIQUES
Provisional cast-on, knit stitch, increasing stitches, decreasing stitches, join-as-you-go modular knitting, 3-needle bind-off
PATTERN ATTRIBUTES
This modular reversible design is a written pattern with photo tutorials and includes a schematic and blank coloring page.
EXPLORE ON INSTAGRAM
#SplitDecisionHat
Tech editing: Bronwyn Hahn
Test knitting: Jenny B., Randi B., Rebecca F., Laura G., Becca H., Heather L., Amy Beth M., Mary M., Nikii M., Lindsey P., Lauren S., Anita T., and Cera W.